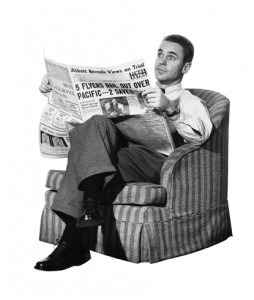 One of the benefits of running this blog is finding out about new, creative and effective partnerships right when they happen. So moving forward, I will occasionally publish a recap-style post to highlight these deals. Thanks to the brands and properties (and their PR agencies) for always keeping me up to speed!
NASCAR and Omnigon Release Perfect Chase Grid Challenge
Beginning Sunday, September 7 on NASCAR.com, sports fans everywhere will be challenged to fill out a perfect Chase Grid – from the Challenger Round to the Championship Round – for a chance to win $100,000. Once the Chase for the NASCAR Sprint Cup field is set following the Federated Auto Parts 400 at Richmond International Raceway, fans will be able to log on to www.NASCAR.com/grid and make their predictions on how they think NASCAR's brand new playoff system will transpire.
"Everyone loves making predictions. The new Chase Grid games on NASCAR.com are going to give sports fans an interactive way to engage directly with the brand new Chase format," said Colin Smith, managing director, NASCAR Digital Media. "If competing against friends and fellow fans isn't motivation enough, there will also be chances to win some great prizes for those entrants who prove to be the most accurate."
Entrants can achieve the "perfect grid" by accurately selecting each driver who will advance through the different stages of the Chase for the NASCAR Sprint Cup. They will also need to accurately predict the four drivers that will compete in the Championship Round at Homestead-Miami Speedway, including who will be the NASCAR Sprint Cup Series Champion™ and the finishing positions of the remaining three drivers relative to each other.
NASCAR.com will also offer a round-by-round game called Chase Grid Battle. Entrants will still predict which drivers they think will advance, but one round at a time. Points will be accumulated based on the number of correct picks and the correct ranking amongst advancing drivers. Prizes will be awarded to four individual round winners, as well as the top three overall. The Chase Grid games will be open for registration until 2 p.m. ET on Sunday, Sept. 14 when the Chase for the NASCAR Sprint Cup begins at Chicagoland Speedway. Both games were designed and built in conjunction with NASCAR Digital Media partner Omnigon, the New York-based digital consulting firm. For more information and rules on the Perfect Chase Grid Challenge and the Chase Grid Battle, visit www.NASCAR.com/grid.
Life Style Sports and Connacht Rugby
To launch the new Life Style Sports Connacht Rugby jersey, the brand and their agency wanted to do more than the usual 'tough guy staring at the camera' shot. They wanted to create an entire concept to excite the fans and show Connacht are a team to be reckoned with.
Between the signing of new players like former all black Mils Muliaini, IRFU funding and the partnership with Life Style Sports, it's a new era for Connacht Rugby. But one thing has always been clear – Connacht are tough. They always give their opponents a hard battle. So, they created the concept "As seen by the Opposition" exploring how the other team would first see the new Life Style Sport Connacht jersey. They created a poster campaign showing front row views from inside a scrum, a Connacht player soaring above his opposite number in a line-out and a rough hand-off from Robbie Henshaw as he charges by. Finally, they created a video to be played in the stadium and a fan engagement campaign calling fans to show the opposition their 'Game Face' which can be seen at www.tagboard.com/lssgameface.
Here  the 30 second video that will be played at The Sports Ground on matchdays:
Case Western Reserve University and Nike Pay Tribute to Frank Rudy
Thirty-five years after Nike introduced alumnus Frank Rudy's revolutionary Air Sole technology, Nike and Case Western Reserve have teamed up to honor him through newly-designed uniforms and footwear for the university's roughly 500 athletes on 19 varsity teams. Rudy, a 1950 graduate of the former Case Institute of Technology, invented Nike's famed Air Sole technology, first featured in the 1979 Nike Tailwind shoe.
Nike has a long history of partnering with creative innovators and entrepreneurs, and Rudy was one of the first partners, adopting the technology and going on to make Nike Air one of the most recognizable and defining performance technologies of its time. "Frank Rudy holds a special place in Nike history," said Todd Van Horne, Nike VP and Creative Director for Nike Football. "His relentless creativity and focus on solving problems was instrumental in pushing the limits of innovation and developing tools aimed to help athletes succeed."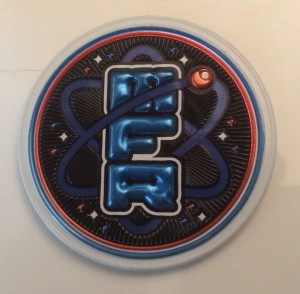 Last year, Kim McMahon, Rudy's daughter, became aware of Case Western Reserve's need for coordinated uniforms. In partnership with Van Horne and the Nike design team, they developed innovative new uniforms for all 19 team sports, as well as a specially designed emblem that includes Rudy's initials, "MFR," for Marion Franklin Rudy. "It was our pleasure to unite NIKE and CWRU," McMahon said. "Luck is when preparedness meets opportunity. We were aware of CWRU's need for new coordinated uniforms, and the opportunity arose when we were in touch with fabulous, talented people at NIKE whom I knew could make this happen."
The emblem showcases Rudy's initials as a 3-D design with special texture and shine to resemble inflated Air-Sole units, and the orbiting planets pay tribute to his career as an aerospace engineer. The emblem's background is comprised of stars, where he dreamed of things that made him such an inspired inventor. Known as a "great thinker," his favorite equation, L=MT², is also featured on the inside back collar. Similar to Einstein's E=mc², Rudy's formula also makes a complex subject simple: Life equals Mass times Time squared.
Case Western Reserve will introduce the new uniforms as part of a revamped branding initiative this fall. The new Nike uniforms debuted Aug. 29 (women's soccer, men's soccer and volleyball) and Sept. 6 (football, 30-0 victory over Carnegie Mellon).
TeamTix Reservations Open for College Football Playoff Semifinal Games
Forward Market Media (FMM), the company behind TeamTix, in partnership with the College Football Playoff, The Tournament of Roses and the Sugar Bowl Committee announced that fans can now purchase reservations to buy tickets at face value for the Playoff Semifinals at the Rose Bowl Game presented by Northwestern Mutual and Allstate Sugar Bowl through the Forward Market.
With the start of the 2014 college football season, fans are enthusiastically awaiting the first College Football Playoff and many have already locked in their seats for the College Football Playoff National Championship at collegefootballplayoff.teamtix.com, should their team qualify. Beginning this week, fans now have the option to also reserve tickets to the Playoff Semifinal games to watch their team compete for a championship berth.
The College Football Playoff uses a four-team bracket to determine the national champion, with six bowl games rotating as hosts for the semifinals. This year's Playoff Semifinals will take place in Pasadena, California and New Orleans, Louisiana. Both games will be Thursday, January 1, 2015. Through the system, fans can choose to reserve a seat to see their team play in the Rose Bowl or the Allstate Sugar Bowl.
Fans can go to tournamentofroses.teamtix.com or allstatesugarbowl.teamtix.com to select their favorite team and purchase a standard TeamTix reservation for the Playoff Semifinal at the Rose Bowl or Allstate Sugar Bowl. Fans can also choose to purchase reservations at collegefootballplayoff.teamtix.com that provides them a face-value seat at whichever game their team plays in. When a fan's team qualifies to play, their credit card will be charged the face value price of the ticket. This will allow the fan to avoid any secondary-market or last-minute price increases. If the team they specify does not qualify, the reservation expires and the fan forfeits only the cost of the TeamTix. After purchasing reservations, fans have the option to sell them in a highly organized, secure and transparent forward marketplace.
"Fans are eager to experience the inaugural College Football Playoff and we're pleased to be able to offer them the opportunity to guarantee access to the Playoff Semifinals and national championship game," said Bill Hancock, the Executive Director of the College Football Playoff. "Adding the semifinals to our earlier announcement about the championship game, will allow even more fans to get that once-in-a-lifetime experience to see their team in the playoff."
"We have been working with the Rose Bowl and Allstate Sugar Bowl organizations for years and are looking forward to kicking off another market with them this season as part of the College Football Playoff," said Tim Browne, President of Forward Market Media. "This is an incredibly exciting time for the college football community and we are looking forward to granting fans across the nation access to the games that matter most to them."