I'm always on the lookout for new, out-of-the-box ticket promotions, so when I got this email campaign from Rutgers, it definitely peaked my interest.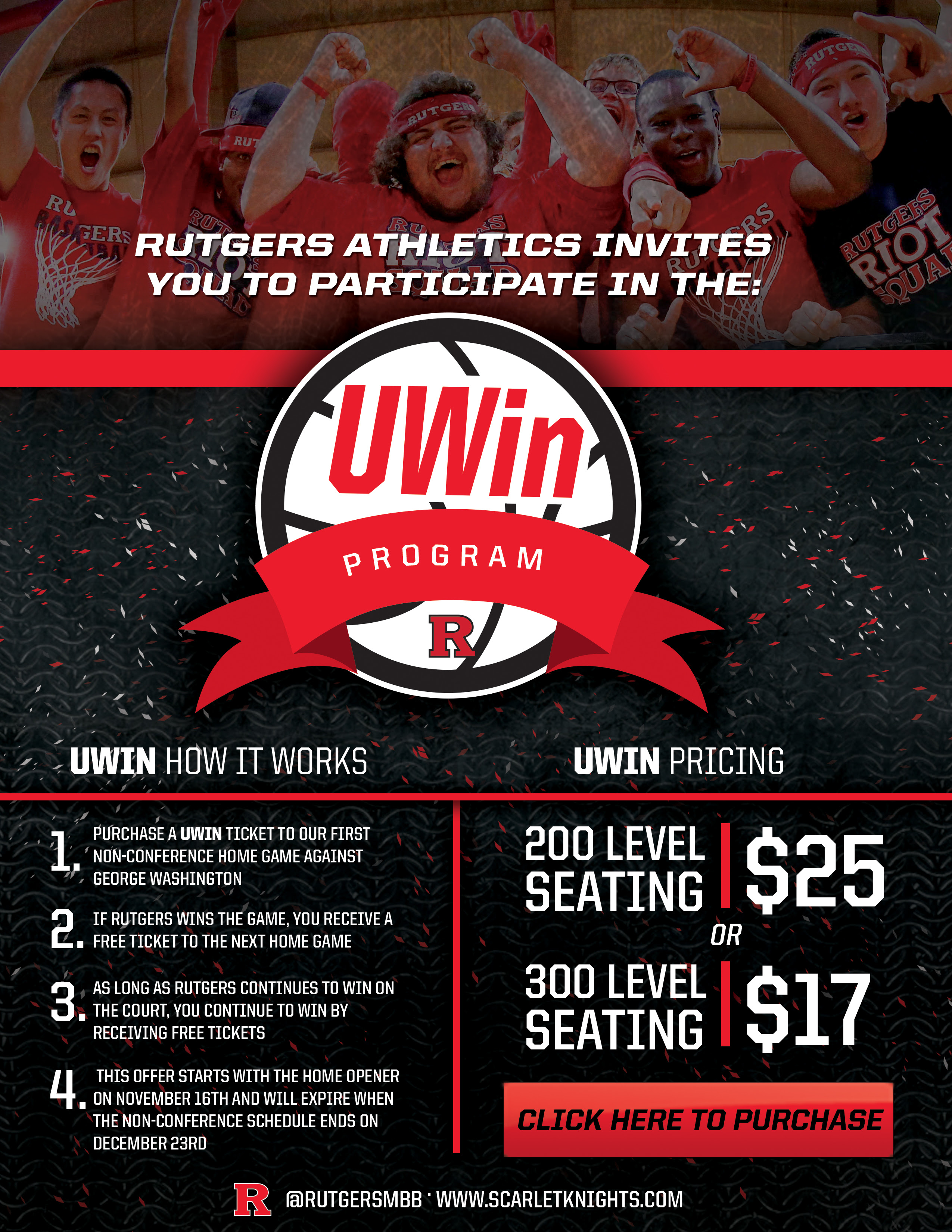 Essentially, if you purchase a ticket at the "UWin" price for the first non-conference men's basketball game, you get a free ticket to the next home game, and you can continue to get free tickets to each subsequent non-conference game as long as Rutgers wins.
Historically, Rutgers men's basketball has not been a very competitive program, so this is an interesting way to drive interest in these early season games. From a pure revenue perspective, there is a chance that if the team performs well, they could be "leaving money on the table." However, the momentum they'd get both from the team performance and the enthusiasm from fans that get to attend more games for free could generate a lift in ticket sales later on in the season. Additionally, several of these games are during the school's winter break, which typically leads to lower attendance, so this could help during that window of time. If this initial offer goes well, but they lose during this first month of the season, I wouldn't be surprised to see them try this again for the final two weeks of the non-conference schedule.
I don't think you're likely to see a campaign like this from a professional sports team, but there are variations that could definitely be applicable. Baseball teams could do this for some of their lower-priced seats over the course of a single homestand. Basketball or hockey teams could do this for preseason games, or maybe specifically for youth tickets in certain lower-yield sections of the building. Finally, the offer could always be for a discounted ticket after a win instead of a free ticket.