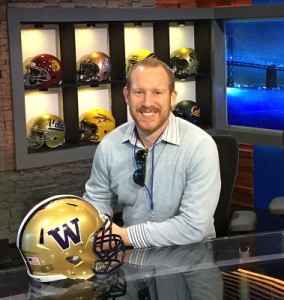 Today's post is courtesy of guest blogger Jared Frank, Editor of SEAT Magazine, published by the Association of Luxury Suite Directors (ALSD).
I am (not) an expert on big data. I haven't a clue about big data, or any branch of the analytics tree, except that I know smart people use it as a powerful tool, wannabes use it as rhetoric, and some people, like Charles Barkley, believe all proponents of data analytics are losers who never had a girlfriend in high school.
I'll refrain from passing judgment upon Sir Charles, because I honestly agree with shades of both sides of the argument on the value of analytics as they relate to accreditation for leadership or policy making. However, when Charles Barkley called Houston Rockets GM Daryl Morey "one of those idiots who believes in analytics", he illuminated for me a larger truth and more important point to consider here: advanced analytical metrics are now part of mainstream culture. At least the idea of them is mainstream.
When any idea goes mainstream, everyone instantly becomes an expert on the topic, or so everyone wants everyone else to think. But now that analytics are fashionable, like all things that are, there are many misinterpretations, misconceptions, and misuse of statistical intelligence.
The movement towards big data began with resistance, largely because of illiteracy and fear of uncertain newness. And while its themes are now accepted, its language is still misread at times. There is a lot of faking it never to make it at present.
The wannabes exist largely because social psychology directs a critical mass to appear as part of the wave. But understanding lies in the water, not the wave. So the problem becomes those who once resisted might now accept, but not through understanding, instead through momentum of appeal to popularity.
"Big Data" is as powerful a buzzword for Twitter fodder and for marketing as actual big data is at solving problems and efficiently governing business intelligence. But simply inserting the words "Big Data" into one's vocabulary doesn't make one proficient at data science. It's like putting an "Organic" label on a box of Kraft Macaroni and Cheese, and believing that eating processed, powdered "cheese" makes you a healthy eater.
Or as Dan Ariely, professor of behavioral economics at Duke University and famous TED contributor, once brilliantly quipped, "Big data is like teenage sex: everyone talks about it; nobody really knows how to do it; everyone thinks everyone else is doing it, so everyone claims they are doing it."
So it seems when it comes to data science acumen, there is a lot of lactose intolerance and virginity out there.
If there is another problem with analytics (besides unaccredited authority to interpret them), it's that they are not objective, even for the experts. Numbers are not immune to bias, and they can serve as the plot to whatever story you want to tell, through whatever lens you wish to tell it. No one is without an angle, if not an agenda.
For the sake of argument and median of reality, let's thankfully accept that there are true experts with limited bias. They can promise and deliver a moon of data, but the problem then becomes, what are people doing with that information? In our sports world, a lot of teams tell me that they don't have the resources to customize the data or make it valuable through digital marketing efforts. Sophisticated analytics is an investment of money, people, and time that isn't pervasive yet in sports, even if it's talked about as if it is.
Without a strategy or the means to convert data into actionable content, resulting in revenue growth, it's just another helping of organic, boxed mac and cheese. Big data, smart data, however our lexicon verbalizes it next, it's all just a bunch of numbers until there's an action.
And what about the human element? Big data certainly closes the gap between ill-equipped and informed decision maker, but there will never be an equivalent for natural instinct or the daily personal interaction that teams should have with their customer bases. Analytics can help you better understand when and how to touch your customers, but they can't provide the literal service or other vital intangibles that can't be enumerated.
So continue to use analytics more and more to run your team's business more efficiently, more clearly, and with increased revenue generation. But just make sure the true experts are doing the analyzing with purpose and intent on transforming the arithmetic into achievable action, actions that should always serve as an addition to, and not a substitute for, our human relationships.
I trust that you read these words as gospel. Because I am (not) an expert on big data.
You can connect with Jared on Twitter at @jchrstophrfrank or by email at jared@alsd.com.