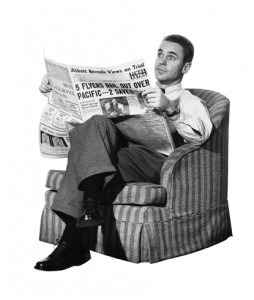 Lots of news on new sports business partnerships to share this week!
Experience and MLBAM Give Fans First Mobile Ticketing Subscription for Major League Baseball Games
Experience, the award-winning fan experience technology company, and MLBAM, the interactive media and Internet company of Major League Baseball, today introduced an integration of Experience's Pass technology into the MLBAM-developed MLB.com Ballpark mobile app for baseball fans.
Experience Pass, in partnership with the participating team's ticketing provider, allows MLB clubs to offer next-generation fans a subscription to a block of games or for the entire season. Experience Pass lets fans attend games when they can, permitting the flexibility of last-minute confirmation of attendance, and the ability to experience every game from a new seating location.
Ben Ackerman, Experience president explained, "Pass delivers defined choice to younger, 'millennial' fans who prefer that type of on demand access to their favorite forms of entertainment, from music to video to baseball games. MLB fans are embracing the flexible mobile subscription, typically buying out the Pass allotment within days of teams offering the packages. We are excited to roll out this revolutionary technology with our long-time partner MLBAM and give the Clubs a unique way to target this fan segment."
Mark Plutzer, vice president of ticketing for MLBAM, noted, "Experience's Pass technology has opened doors for our MLB Clubs by reaching fans with a flexible, 100-percent mobile subscription for games. We think our fans, particularly younger baseball fans, will find this offering and its variety of options for going to multiple games appealing."
The Atlanta Braves rolled out the Braves Spring Pass for the 2015 season, giving fans access to 21 games in April and May. The Chicago White Sox initial offering included two packages: the Ballpark Pass Plus with 21 games during the months of April and May, and the Ballpark Pass with 11 Monday-Thursday games during the months of April and May. Both clubs shared the ultimate goal to convert these Pass subscription fans into future season ticket holders, many of whom will be all-new ticket buyers.
The Oakland Athletics are now offering the A's July Ballpark Pass, which gives fans guaranteed access for all 13 games in the month of July. The Texas Rangers, in conjunction with Papa John's, offered the Rangers7 Pass, which gave fans access to seven games in May and June. And, all fans received a promo code good for 50 percent off their next seven pizza purchases from Papa John's.
Experience Pass helps teams optimize inventory and control seat availability in-ballpark while maximizing the team's existing operational processes and procedures. Additionally, MLB Clubs are able to capture and analyze fan data to support specialized, targeted marketing and direct offers to these new fans, facilitating long-term relationships. Experience works with 20 MLB Clubs, with many expected to integrate the Pass product throughout the 2015 Major League Baseball Season.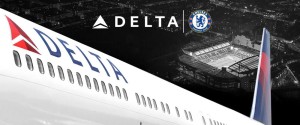 Delta and Chelsea Football Club Strike Sponsorship Deal
Delta Air Lines has inked a new three-year deal with Chelsea Football Club as the club's official airline sponsor, again bringing together two major international brands.
Delta and Chelsea FC, the English Premier League and Capital One Cup champions, first joined forces in 2012 and since then have worked together to bring the airline's 170 million annual passengers closer to the club. Chelsea players have joined Delta customers and employees in numerous events around the world showcasing Delta's products and services and shared global scope.
"Chelsea Football Club and Delta are both winning brands and since the partnership began three years ago, both have gone from strength to strength," said Perry Cantarutti, Delta's Senior Vice President – Europe, Middle East and Africa. "We look forward to another three great years and to working with the club in promoting their activities in the United States."
Chelsea's Managing Director, Christian Purslow, added: "We are delighted to be entering into a new phase of our partnership with Delta Air Lines, the world's biggest airline. Rated by Fortune magazine as one of the world's most admired companies Delta Air Lines has the profile, reach and reputation which fit perfectly with our strategy of partnering with a small group of world-class companies.
"Over the next three years we look forward to Delta continuing to help us tell Chelsea's story all over the world, particularly in their home market in America, where they are such an established and recognised presence."
Delta is the exclusively designated "Official Airline Partner of Chelsea FC" and the agreement gives Delta LED exposure at each home game and on the Chelsea FC website. The Delta logo will also be included on media backboards for interviews conducted at Chelsea's stadium around Premier League home matches. The Delta 360? Lounge will also remain at Stamford Bridge.
STATS, MVPindex Announce Social Media Integration Partnership
STATS LLC, the world's leading sports technology, data and content company, and Dallas-based MVPindex announced further expansion of their partnership through the launch of a combined social media offering for STATS' digital media partners. The new content offering blends STATS' on the field performance data with the robust social media statistics from the MVPindex database of more than 25,000 athletes, teams, and leagues to enhance consumer engagement across the web.
Initial integration efforts will combine STATS' rich NFL content and in-depth data with MVPindex social media insights such as the most active athletes or teams on social media and top social content from those teams and athletes. This dynamic content will be delivered via social feeds and widgets. While the initial effort will focus on the NFL, additional major sports including baseball and golf are targeted areas for expansion.
"The MVPindex allows us to enhance the value of our robust performance data with relevant social media content that provides a more complete look into every aspect of the game and is in high demand from media companies, marketers and fans," said Greg Kirkorsky, Executive Vice President, Global Sales and Marketing at STATS.
"Publishers and media outlets all want to provide sports fans and viewers with unique and compelling content around their favorite athletes and teams. Social media content that is highly relevant and programmatically tied to traditional STATS data gives publishers a lot of flexibility," said Kyle Nelson, co-founder and CMO of MVPindex. "With the MVPindex platform and STATS integration, we can easily augment the data for performance on the field with what is being communicated off the field in social media such as athlete vs. athlete, trending stories, or stories with the highest engagement and then deliver the feeds on a global basis within standard content guidelines."