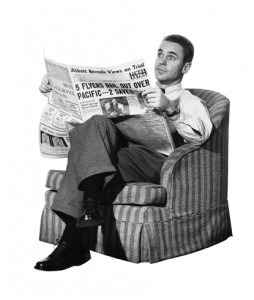 One of the benefits of running this blog is finding out about new, creative and effective partnerships right when they happen. So moving forward, I will occasionally post a "New Sponsorship Recap" to highlight these deals. Thanks to the brands and properties (and their PR agencies) for always keeping me up to speed!
Gillette's FlexBall and the Home Run Derby
Gillette announced a unique twist to this year's Gillette Home Run Derby, which could push the final charitable donation to be the highest in the history of the event. Charitable donations have long been a staple of the Home Run Derby as each home run triggers a donation to be made by the sponsor and Major League Baseball. Charitable recipients include Boys and Girls Clubs of America and the MLB Reviving Baseball in Inner Cities (RBI) program.
This year, two LED "Hit It Here" targets featuring the #FlexBall razor image will be placed at Target Field; one in left-center and the second in right-center field. If either target is hit during the Gillette Home Run Derby by one of the Home Run Derby participants, there will be a one-time incremental donation of $300,000 from Gillette which could push the final donation amount to a level above the record of $615,000 set in 2012. This new element is in addition to a custom orange baseball (or #FlexBall) that will be introduced toward the end of each participant's at-bat. For each orange #FlexBall home run hit by a participant throughout the Gillette Home Run Derby, Gillette and Major League Baseball will combine to donate $10,000 to designated charities. Gillette and MLB will combine to make an additional donation of $5,000 for every non-FlexBall home run hit throughout the 2014 Gillette Home Run Derby.
"Gillette is thrilled to celebrate 75 years as a Major League Baseball sponsor and to be the title sponsor of this year's Home Run Derby and support two great organizations – Boys and Girls Club of America and the MLB RBI program," said Hooman Shahidi, senior brand manager of Gillette North America. "Because our newest razor, the Fusion ProGlide with FlexBall Technology provides maximum contact* to get virtually every hair, we're upping the ante for the players by challenging them to achieve maximum contact with the 'Hit it here' #FlexBall razor targets and trigger a possible record breaking charitable donation."
"As our longest-standing partner, Gillette is using the Home Run Derby as a platform for giving back to the community through raising funds for both RBI and Boys & Girls Clubs of America," said Tim Brosnan, Executive Vice President, Business, Major League Baseball. "When the players see those targets in the outfield, we're confident they'll be taking aim for a chance at a record donation."
Adobe and the World Cup
Adobe released its latest set of World Cup insights and data including stats on online video viewing, social media buzz and World Cup sponsors. The report analyzed more than 2.7 billion online video starts across smartphones, tablets, gaming consoles and OTT devices as well as 100 million social mentions captured through Adobe Social with the term "World Cup" being tracked in 36+ languages.
Key findings include:
The World Cup was the most mobile sporting event ever. Video viewing via mobile devices increased 34% during the World Cup. On peak days, nearly 25% of online video starts came from mobile devices, up from 18% pre-World Cup.
Social media played a large role in boosting online video starts through video referrals. Facebook referral video starts increased almost 100% for the opening match, and Twitter referral video starts increased 158%. Tumblr, although small in overall percentage, saw the largest boost in referral video starts with a 406% increase on opening day.
Global sentiment of the World Cup was mixed with 41% of buzz related to sadness or disgust while 45% related to joy or admiration. Brazilians were crushed about the loss to Germany with 55% of Brazilian social mentions relates to sadness, disgust, anger, or surprise after the loss to Germany.
In the final match, Mario Goetze's winning goal scored him 1 million+ mentions. Germany and Argentina ended the tournament in the top tier of social mentions for World Cup teams with 30 million+ combined mentions.
Sponsors saw a strong lift in social buzz. On average, World Cup sponsors have seen a 125% daily social buzz increase over the May daily average.
As a sponsor, Adidas received more daily World Cup related social buzz than Nike who wasn't an event sponsor. Nike started strong as a non-sponsor, but Adidas averaged 71% more daily championship-related social buzz than Nike.
Additional findings including social buzz around players Neymar da Silva Santos Júnior, Luis Suarez and Tim Howard can be found in Adobe's Digital Index post.
MISSION Athletecare and the EnduraCool Mobile Tour
MISSION Athletecare formally launched its summer EnduraCool mobile tour, the largest and most expansive consumer program the brand has undertaken to date. Covering 14 states and over 100 days long, the tour's goal is to raise awareness on the dangers of heat illness and the benefits of using cooling strategies, like cooling towels to stay healthy and maximize performance. The tour will combine event giveaways, product sampling, heat safety information and social media along with a retail program tied to tour stops.
"We have always felt that all of our products are experiential, and by creating this mobile tour we now literally have a vehicle where thousands of active consumers can learn more about the dangers of heat related illness and try our products first hand at some of the biggest sports and entertainment events across the country," said CEO Josh Shaw. "It is going to be a hot summer, and we have the perfect line of products to make sure an active audience can stay educated, informed and most importantly, cooled down from coast to coast."
The tour unofficially kicked off the in late May and is making its way across the country visiting baseball, beach volleyball, outdoor basketball, racing, tennis, concerts, beaches, camps, marathons and more through the end of August. In addition to the onsite activation, MISSION has launched a social campaign with the hashtag "#ThatsCold." The campaign will tie all forms of consumer-generated social media to the tour, with the most innovative postings receiving prize packs and other custom giveaways from MISSION and its athlete partners. To follow along on the Tour visit. MissionAthletecare on Facebook or @MissionAthlete on Twitter.