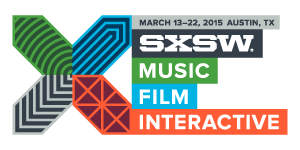 Today's post is courtesy of guest bloggers Lisa Bregman and Cristi Zuk from Wasserman Media Group (originally published by Lisa via LinkedIn).
Digital and technology were once again at the forefront of many panel discussions during this year's SXSW. The space has become so congested that often times it may feel extremely difficult to stand out. Wasserman Digital was in attendance this year and has some highlights and tips to help your team rise up from the clutter and become successful in digital.
——
South by Southwest (SXSW), the annual music, film and interactive conference, took place in Austin, TX this past week and a couple members of the Wasserman Digital team were on the ground taking in the Interactive and Sports elements.
More than 30,000 attendees and countless others flock to the capital city of Texas each year for SXSW for a variety of reasons. For marketers, it's a fantastic networking opportunity, a great chance to glimpse how technology is changing the sports marketing landscape, and between the speaker panels, vendor meetings, parties, tradeshow and brand activations, it is a breeding ground for conversations about new ideas, potential relationships and industry trends.
With so much going on around you at all times, SXSW has become a metaphor for the current state of real life – it's a cluttered landscape and master class in attention scarcity. Walking around Austin during SXSW, you're swimming in a sea of logos while all sorts of literally shiny things are trying to get your attention and draw you their way. Startups, brands, food vendors, performers, speakers, agencies and events are all engaging in a battle to get noticed—doing their best to out-message, out-appeal, out-giveaway, out-party and out-VIP-list each other. It's no longer enough to be better than your competitors at attracting the attention of your fans – you need to be better than EVERYONE – because people can watch or do ANYTHING else instead of paying attention to your activation or your digital content.
Tim Leake, technology columnist for AdWeek said, "The reason it's hard to stand out at SXSW is the same reason it's hard for brands' marketing to stand out every other day: There are too many amazing things competing for your audience's attention. It is so easy to be absorbed and focused on our own work and our own messaging that we don't realize we're creating something that isn't worthy enough of the attention we seek. Too often, in trying to stand out, we end up just adding to the clutter." It's a tough nut to crack and only the very best manage to actually get and keep our attention.
So, what did we learn about standing out in digital from our experience at SXSW?
1) Exclusivity is the path to attracting and retaining fans.
The only events worth going to at SXSW are those that create exclusivity. People LOVE exclusivity on digital too. Give your fans access to exclusive or behind-the-scenes content and you will keep them coming back for more.
2) Predictability mixed with a "wow" factor is the path to success.
If SXSW attendees know what to expect, and like what you are offering, they will come check out your activation or party. If you subsequently wow them with the content, delivery, exclusivity, etc., this will ensure they keep coming back for more. The same is true on digital.
3) Content is still king, but relationships are how the king will successfully reign the kingdom.
You must create exciting content that stands out, but the content has to lead to conversations that will deepen your relationship with your fans, otherwise the interaction is fleeting and forgettable. Make everything you do on social a two-way street where you engage with your fans.
4) Impressions mean nothing without engagement.
So many people are competing for our attention, and we are exposed to a lot of things, but unless we stop and engage, it hasn't really cut through the clutter. You can create the splashiest booth in the tradeshow, but if no one stops to engage with you, all those pure impressions mean very little. The same can be said about digital. We're all used to a number of messages hitting us simultaneously throughout the day, but the ones we engage with are the ones that resonate or create an emotional response and thus become the ones we remember.
5) Technology is important, but the core of a successful campaign is still in the idea itself.
There is no shortage of cool, new flashy toys and digital platforms at SXSW; but at the end of the day, unless we can use them as the basis to provide innovative, insightful ideas and execute campaigns that are culturally relevant, they have little value.
6) Digital tools need to be more than a luxury, they have to solve a problem or fill a need.
We met with a number of vendors in Austin, and while many of their analytics tools or engagement software was flashy or even helpful, it didn't ultimately solve a problem or offer a next step in the solution. The startups that will make it are the ones that offer solutions or fulfill needs for agencies or agency clients.
In today's digital age, we have a dizzying number of options as far as where to devote our attention. The only way to effectively cut through the clutter is to build relationships that will allow you to have 1-on-1 conversations with your fans. Social media is the only platform that allows for that to be done in a cost effective manner, and in today's world of over-saturation and over-stimulation, it is proving to be the best way to connect with and keep your fans' attention.
After four days battling the crowds and clutter of SXSW, networking with innovators and colleagues in the digital and marketing space and meeting with numerous vendors, we left worn out but confident in the Wasserman Digital team's approach to creating great campaigns and delivering consistently excellent results for our clients. We are always here to help your clients, so please feel to reach out if you'd like any more information on how we can add value to what you are pitching or working on. Reach out or tweet us at @LisaMBregman and @cristizuk!