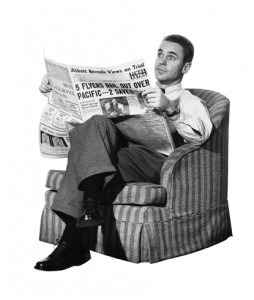 One of the benefits of running this blog is finding out about new, creative and effective partnerships right when they happen. So moving forward, I will occasionally publish a recap-style post to highlight these deals. Thanks to the brands and properties (and their PR agencies) for always keeping me up to speed!
Super Kids-Super Sharing Project
Public and private schools in the greater Phoenix area are teaming up with the National Football League, the Arizona Cardinals, the Arizona Super Bowl Host Committee, the Salvation Army South Mountain Kroc Community Center and Verizon for a Super Bowl project that puts books, sports equipment and school supplies into the hands of local children in need. The project, called Super Kids-Super Sharing, has been implemented in Super Bowl host communities for the past 15 years and has made hundreds of thousands of books and pieces of sports equipment available to underserved children.
Super Kids-Super Sharing gives local students an opportunity to be involved in the excitement of Super Bowl and "recycle" items they no longer need. The program also promotes NFL PLAY 60, the league's youth health and wellness campaign, by sharing sports equipment among children in the community. Area schools are being recruited now to join in this effort. Participating schools will ask their students to gather up gently used or new books, sports equipment and school supplies from home and place those items in collection boxes at school. Most school collections will begin in early January.
As part of Super Kids-Super Sharing, used cell phones and equipment will also be collected for Verizon's HopeLine program. HopeLine from Verizon collects no-longer-used wireless phones and accessories and turns them into support for domestic violence organizations nationwide. Through HopeLine, Verizon has donated more than 180,000 phones with voice and text service and awarded millions of dollars in cash grants to partner agencies.
Public and private schools are welcome to take part in Super Kids-Super Sharing. The NFL provides posters, flyer templates, instructions and other materials to make this project easy to implement. Individual schools may register by emailing the name of their school, address and contact information to NFLenvironment@aol.com. Interested schools should register at their earliest opportunity.
Super Kids-Super Sharing is one of several projects created by the National Football League and the Arizona Super Bowl Host Committee to respond to the environmental impact of Super Bowl events and to leave a positive, "green" legacy in the host communities. Tens of thousands of pounds of unserved prepared food from Super Bowl events will be distributed to local shelters and community kitchens. Solid waste from Super Bowl events will be recycled and leftover décor and construction materials will be donated to local organizations for reuse and repurposing. A number of tree planting projects are being developed to help create additional green space in local communities, and University of Phoenix Stadium, the site of Super BowlXLIX, and several other major NFL Super Bowl event venues will be powered using "green energy" to reduce the climate impact of Super Bowl events.
Penn Mutual, United World Sports and NBC Sports Group Announce Title Sponsorship of Collegiate Rugby Championship
The Penn Mutual Life Insurance Company, United World Sports and NBC Sports Group have announced a three-year title sponsorship for the Collegiate Rugby Championship, the largest Rugby 7's collegiate rugby championship in the United States. The Collegiate Rugby Championship, which takes place at PPL Park in the Philadelphia metropolitan area, will now be called "The Penn Mutual Collegiate Rugby Championship." In addition, Penn Mutual has committed to be the title sponsor for The Varsity Cup, the national collegiate championship of the 15-a-side rugby format. The Varsity Cup, which is played at Rio Tinto Stadium in Salt Lake City, will now be named "The Penn Mutual Varsity Cup."
Penn Mutual is committed to work with UWS and NBC Sports Group to establish the Collegiate Rugby Championship as an iconic world-class Philadelphia-based sports event, on par with national championships in other major sports in the United States. According to Jonathan First, President of United World Sports, "This sponsorship establishes rugby, which is now the fastest growing sport in America, as a powerful corporate marketing and branding tool – one with the same cache of soccer, appealing to an American market comprised, in part, of business leaders and decision makers. We congratulate Penn Mutual on their forward-looking decision, and we're eager to help them connect their brand with our audience of devoted fans, dedicated players and quality institutions from around the country."
"Our sponsorship is part of a long-term business-building strategy to extend the Penn Mutual brand to consumers, financial professionals, and student athletes," says Eileen McDonnell, Penn Mutual's Chairman, President & CEO. "Like rugby, Penn Mutual enjoys a long and esteemed history–167 years of service to our policyholders. And, like rugby, we are more cutting edge than ever, having doubled our market share since the financial crisis of 2008. Rugby provides a clean slate for us to share our optimistic view of how life insurance not only protects, but also allows people to do more in life and leave a lasting legacy. The sponsorship also gives us the opportunity to attract new talent by gaining exposure to the student athletes of major national colleges and universities.  All of us at Penn Mutual are excited about the possibilities afforded by The Penn Mutual Collegiate Rugby Championship and The Penn Mutual Varsity Cup."
Rugby 7s returns to the Olympic Games in 2016, following an 84-year hiatus, where the United States will defend its gold medal from the 1924 Olympics in Paris. The Penn Mutual Collegiate Rugby Championship is part of a nationwide effort to build American rugby talent in preparation for the Olympics. In the past three years, the Collegiate Rugby Championship has produced 15 players who have gone on to play for the U.S. National teams. In the 2014 Collegiate Rugby Championship, 20 of the top colleges and universities competed for the title, including Penn State, Notre Dame, Texas, Michigan, Navy, Ohio State and reigning national champion, The University of California Golden Bears. Beginning in 2015, a portion of Penn Mutual's sponsorship investment will be awarded to the winning team, the proceeds of which will be used to build the team's rugby program on-campus.
For its participation, Penn Mutual will tell its story to millions of Americans through TV exposure on NBC, NBCSN, Universal Sports Network, Comcast SportsNet, in-event branding, online and digital marketing, and through localized and national promotions and events throughout the year.
"We're thrilled to have Penn Mutual join our partnership with United World Sports in support of the Collegiate Rugby Championship and The Varsity Cup," said Jon Miller, President, Programming, NBC Sports Group. "We believe Penn Mutual's support will aid in the growth and popularity of these events, and the sport of rugby across the U.S."
Topps and Bloomberg Sports Create Partnership to Revolutionize Baseball Trading Card Statistics 
The Topps Company, Inc. and Bloomberg Sports formally unveiled a partnership to provide custom-designed advanced analytics on select trading card offerings for 2014. The new-look analytics have been featured on the backs of Topps Major League Soccer cards, which launched earlier this season, and content will be showcased now on the back of the 2014 Bowman Chrome Baseball, which releases at the end of September, and other select 2014 Bowman trading card products.
"This is a great way to marry the traditional collector with a new audience looking for something different in trading cards, be it baseball or other sports," said Bill Squadron, STATS EVP and head of Bloomberg Sports. "Our analytic work in a wide range of sports can provide a whole set of unique and compelling data for fans to discuss and enhance their enjoyment of the game, and there is no more elite platform to deliver that data on than a hallmark brand like Topps."
"Every year we strive to find new ways to engage both the casual fan and the ardent collector, and we feel that the partnership with Bloomberg Sports accomplishes that. These revolutionized card backs has given us another unique point of engagement that is both eye-catching and educational and fun for all," said Zvee Geffen, Topps MLS and Bowman Brand Manager.  "Analytics are an essential part of today's conversations in every sport and this new content will document that emerging trend, and the new data we are providing will help enhance the experience for all."
The just-released Bowman Chrome baseball card sets will feature six different analytical templates created by Bloomberg Sports, including spray charts that document veteran power hitters' home run locations and strikeout pitchers' pitch selections. For MLB prospects, statistics will include organizational rankings and comparisons to minor league averages. Among the stars featured in 2014 Bowman Chrome are MLB rookies Jose Abreu, George Springer and Masahiro Tanaka, veterans Mike Trout, Yu Darvish and Bryce Harper, and prospects Byron Buxton and Kris Bryant. The set also features autographed cards and an assortment of colorful parallel cards.
For some detailed examples, please view the photo gallery below.
This slideshow requires JavaScript.