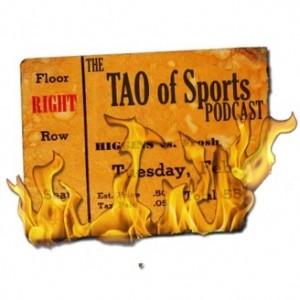 Hopefully if you are reading this, you already know of Troy Kirby's "The Tao of Sports" podcast series, where he has interviewed over 300 sports business professionals – if not, I suggest you go check it out right away.
Troy was nice enough to have me as a guest last week and we talked about CRM in sports, data strategy, the increased interest in sports business and our thoughts on sport management education. You can use the embedded audio player below to listen to the episode, or you can click here to access his full episode guide.
Like I said, he's interviewed well over 300 professionals from all aspects of the sports industry, so to get you going, here is a small sample of what you can find in his archive:
You can also check out Troy's blog here, and follow him on Twitter at @SportsTao.