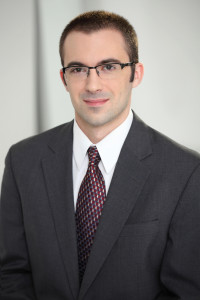 My name is Russell Scibetti and I have an extensive background in sports business, including CRM and database marketing, interactive and digital marketing, social media, corporate sponsorship and activation, and applied market research. From 2006 to 2014, I worked for Arizona State Athletics, Comcast-Spectacor (Philadelphia Flyers) and the New York Jets to manage and implement CRM, database marketing, market research and other technology-based sales and marketing initiatives.
In 2014, I joined KORE Software as VP of Product Strategy, where I was responsible for the strategic vision, planning and development of the KORE ProSports Ticketing, Sponsorship, Suites & Premium, and Data Warehouse software products. In 2017, I launched a new division of the company called KORE Planning & Insights (KPI) that's focused on business intelligence consulting services for sports and entertainment.
I earned my MBA in Sports Business from the W.P. Carey School of Business at Arizona State University and my Bachelor of Science in Computer Science from Rutgers, The State University of New Jersey. You can view my full professional bio on my LinkedIn page.
I love presenting on sports business, CRM, analytics, social media, career development and personal branding, and I am available for media appearances on a wide range of related topics. I have been a presenter, moderator or guest lecturer at the following conferences and universities:
Conferences and Events
Colleges and Universities
Arizona State University / WP Carey School of Business
Baylor University
Columbia University
Farleigh Dickenson University
George Washington University
Gonzaga University
Loughborough University – London
Montclair State University
Newbury College
New York Law
NYU Stern School of Business
Ohio University
Rutgers University
Samford University
San Diego State University
Stony Brook University
Temple University
University of Dayton
University of Minnesota
University of New Haven
University of Oregon
University of South Carolina
Virginia Commonwealth University
Washington University in St. Louis / Olin Business School
Wichita State University
York College
Publications, References and Media Appearances
Favorite Quote
This quote comes from the book "Bleachers" by John Grisham, and it sums up everything about sports that has motivated me to compete, whether it was on the field or in the business:
"Few of us will ever do anything that will be recognized and remembered by more than a handful of people. We are not great. We may be good, honest, fair, hardworking, loyal, kind, generous, and very decent, or we may be otherwise. But we are not considered great. Greatness comes along so rarely that when we see it we want to touch it. [He] allowed us, players and fans, to touch greatness, to be a part of it. He gave us all something great, something that we will always cherish. Hopefully, most of us will live long happy lives, but we will never again be this close to greatness. That's why we're here."