Sports Business Week 2017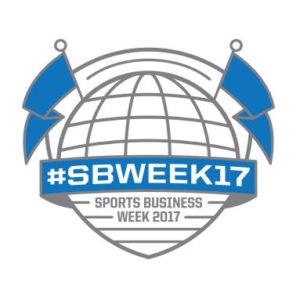 Sports Business Week (aka #SBWeek17) is back for 2017, with networking events taking place around the world throughout the week of September 11th.  This is a great opportunity to come out and network with other sports business professionals that work or live in your area. All backgrounds are welcome, from those just starting out to industry veterans.
The format of the evening is very casual, featuring 2-3 hours of open networking over drinks with your industry peers. All of our events will be listed on Eventbrite at thebusinessofsports.eventbrite.com, and each city has a direct link below. You can also click here for a recap of last year's events!
Tickets for most events are $5 in advance or $10 at the door with proceeds being donated to The V Foundation for Cancer Research. As a reminder, we do NOT make any money from these events. The goal is the same as it has always been – to help fellow members of the sports business community connect with one another while supporting a great cause.

The list of cities is still a work in progress, so scroll down to see if your city is ready to go. We're always on the lookout for new hosts, so if you want to help, please let us know!
U.S. Cities
Miami, FL – CANCELLED due to impact of Hurricane Irma
Tampa, FL – CANCELLED due to the impact of Hurricane Irma
International Cities
Australia:
Canada:
Europe:
India:
If you don't see you city but are interested in hosting a Sports Business Week event in one of the cities below, please reach out to me on Twitter at @rscibetti or by email at russell@thebusinessofsports.com. Thanks!
A big thank you to Joshua Duboff for all of his help with Sports Business Week each year!