Sports Business News: Allstate and CONCACAF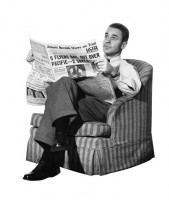 Time for some recent news items from around the world of sports business. For today I'm going to share the contents from the official release and then a couple of my own quick thoughts.
Official Press Release:
Allstate Becomes Official Insurance Sponsor of CONCACAF, Renews Sponsorship with Major League Soccer and Federación Mexicana de Fútbol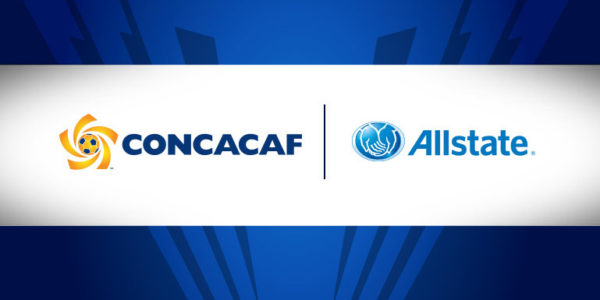 Allstate Insurance Company announced a multi-year partnership agreement to become the Official Insurance Sponsor of CONCACAF. The agreement, negotiated by Soccer United Marketing (SUM), also includes a four-year renewal as the Official Home, Auto, Life and Retirement Insurance Partner of Major League Soccer (MLS) and the Federación Mexicana de Fútbol (FMF), via the annual Mexican National Team U.S. Tour.
"After more than a decade of supporting the soccer community, our passion for it has only grown and we're excited to partner with these incredible organizations and their fans to engage with the Allstate brand," said Pam Hollander, vice president of marketing for Allstate. "There are many reasons soccer aligns with the Allstate brand – it's diverse, it's communal, and we respect and share the passion that soccer fans have for the sport, and for their team."
The partnership will implement a multi-channel approach with Allstate brand integration across TV, digital, social media, public relations, in-stadium exposure and on-site activations at key events.
Allstate has been a longtime supporter of soccer, having sponsored the Mexican National Team (FMF) since 2007 and MLS since 2011. Additionally, over the last 10 years, Allstate has made giving back to the next generation of soccer fans and players a priority through various local community initiatives. In 2016, Allstate partnered with the U.S. Soccer Foundation's Passback program to collect and redistribute thousands of pieces of soccer gear and equipment to young athletes in underserved communities throughout the country ahead of select MNT and MLS matches. In previous years, Allstate's "Good Hands FC" and "Sorpresa" community events surprised local youth clubs with coaching clinics and equipment donations.
"For years, Allstate has proved itself to be a committed partner in the development and growth of football across the U.S. and throughout the region," said CONCACAF General Secretary Philippe Moggio. "As Allstate continues to raise the bar on engaging fans and communities by harnessing the growing influence and passion inherent in the game, we are pleased to expand our connection with them across our championships."
Allstate will receive category exclusivity for the next four years as the Official Insurance Sponsor of CONCACAF, the region's governing body for football, which includes the confederation's premier national team championship CONCACAF Gold Cup, as well as the CONCACAF Cup, the CONCACAF Futsal Championship, the CONCACAF Beach Soccer Championship, and the full range of men's and women's CONCACAF championships and World Cup qualifying events at age levels from under-17 through full national teams. The agreement also covers CONCACAF club team championships played throughout the calendar year across the Confederation, including the flagship Scotiabank CONCACAF Champions League and the newly launched Scotiabank CONCACAF League.
The 14th edition of the CONCACAF Gold Cup will take place this summer from July 7-26 across 14 venues in 13 metropolitan areas across the U.S.
"Allstate has a long-standing connection to soccer in the U.S. and an impressive history of connecting the brand to the passion of the sport," said Jennifer Cramer, Vice President of Soccer United Marketing, MLS' commercial arm. "We believe that their partnership with the CONCACAF property will only enhance their property portfolio with Major League Soccer and the Mexican National Team developing an even deeper relationship with the fans. We are excited to grow the sport of soccer with them for many years to come."
To support these sponsorships, Allstate will launch a new national advertising campaign (TV, digital, social and more) and develop a community-based initiative that will span across these organizations in select cities.
My thoughts:
CONCACAF continues to grow as a more and more valuable property with the growing soccer fan base in the United States and the rest of North America. Additionally, locking up the official partnership with MLS across all four insurance business lines will continue to provide Allstate a strong platform to leverage as MLS attendance and ratings continue to increase and the league expands the number of franchises in the coming years.
The only "funny" thing about this deal that popped into my head is that Allstate is known for their "Good Hands" slogan, but of course with soccer, players aren't allowed to actually use their hands! I know this is a very minor thing, and I expect they can use the goalkeeper alongside the slogan, but I thought it was worth at least mentioning.