The Showdown: Game Day vs. Gameday
It's a battle that's been raging for as long as programs and scorecards have been printed at the games. You likely feel that one of these is clearly right and the other is not. It's one of the most important concepts we have in sports, yet we have never been able to truly reach a consensus. So which one is it?!?!?!?!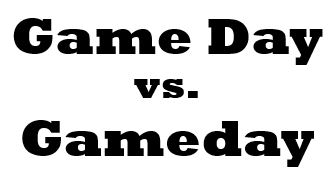 Yesterday I thought, why not ask the Twitter #SportsBiz audience which one is correct – surely that poll should help indicate a winner. Well, seems like the rest of the world may be as conflicted on this topic as me!
Important #sportsbiz poll that's bugged me for years – please vote! How do you spell this term?

— Russell Scibetti (@rscibetti) February 28, 2017
Yes, Gameday has a slight lead, but it's definitely not a runaway (run away?) performance. So what else can we look at? Time to do some research!
The Dictionary
One of the common arguments against "Gameday" is that it's not a real word, so I wanted to see if that's true. A quick search at dictionary.com confirms that "gameday"is nowhere to be found.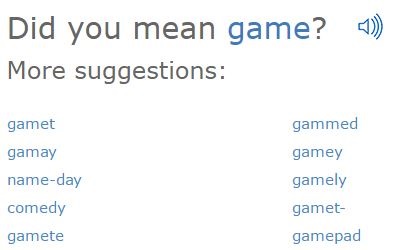 However, a Google search for "definition gameday" does give us back an answer, this time courtesy of
yourdictionary.com
:

So it doesn't seem like the English language is going to help us out here. We must continue our investigation elsewhere!
The Media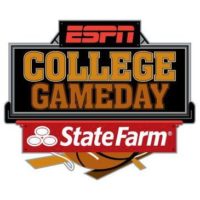 When you hear the term Game Day / Gameday, a U.S. sports fan will almost immediately think of ESPN College GameDay, one of the most well-known sports television programs running today. This program has gone with the "Gameday" version of the term, with the extra flourish of capitalizing the "D."
What about other TV shows or media coverage?
This is a small sample, but it is pointing us more towards Gameday than Game Day. However, I feel more investigation is needed.
AP Stylebook
A key cog in any investigation is the use of expert witnesses, and we've got one thanks to @JeffWMason. The Associated Press Stylebook is a great resource for content formatting best practices, and back in October 2011 they weighed in on this topic during a Twitter chat:
For "game day" it is two words, not one. That applies to all sports. Thanks @mhblack. #APStyleChat

— AP Stylebook (@APStylebook) October 17, 2011
However, less than two years later in August of 2013, it seems like they changed their stance:
AP Style tip: For sports fans: letter winner and locker room are two words, and gameday is one word.

— AP Stylebook (@APStylebook) August 1, 2013
So due to "conflicting testimony" it seems like we're still lacking our answer. The investigation marches on.
Team Email Communications
As many of my readers know, I'm signed up to receive a LOT of emails from professional teams, so I have my own private content repository I can use to see which term teams prefer to use. Here is a list of teams that fall into each usage category. (Note: I am not on as many MLB and MLS lists, so I've excluded them from this exercise.)
"Game Day"
NBA: Hawks, Hornets, Kings, Pacers, Penguins, Wizards
NHL: Blackhawks, Blues, Capitals, Devils, Kings, Sharks, Stars
NFL: Bears, Bills, Cardinals, Chargers, Saints, Steelers
"Gameday"
NBA: Bucks, Lakers, Nets, Sixers, Warriors
NHL: Avalanche, Blackhawks, Devils, Kings
NFL: Bears, Bengals, Chargers, Ravens, Panthers, Seahawks, Steelers, Texans
The teams in bold above have used both terms, and in general, the number of teams in each bucket is pretty even, so unfortunately we're not getting our answer from email content. What else can we look at?
Twitter Content
Yes – social media is a content factory so we should have a lot of examples we can look at to try to get our answer. Doing some quick searches for each term returned tweets from several different teams and colleges, and as you can see, we again see plenty of both terms:
What about the league's Twitter content? Again, not a lot of help there – I tried to find recent tweets by a league's account that uses either term. For three of the five, I see usage of both, and the other two use differing terms.
NBA:

Game Day – No matches since Jan 1, 2016

MLB:
NFL
NHL

Gameday – No matches since Jan 1, 2016

MLS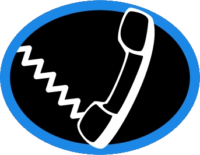 Phone-A-Friend
Finally, whenever I'm unsure of something, I like to ask my friends in the business and get their expert opinions. So here are a few of their thoughts on this topic.
So this group seems to be leaning towards "gameday" with maybe some exceptions based on context.
Final Thoughts
I am forcing myself to declare a winner, then "Gameday" has a slight edge, but it's by no means a landslide. If I run my poll again next year, I feel like we will still have a pretty clear divide between these two options. I just hope that while we may never fully bridge this divide that we always come together to create amazing gamedays and game days for all of our fans!