Inside the SportsBiz Studio: Kristin Adams
Welcome to another edition of Inside the SportsBiz Studio! This is my version of Inside the Actor's Studio where I will feature a Q&A with another sports business professional willing to share insights from their career and opinions about the state of the industry. Just like the TV show, there will be some common questions that everyone answers as well as questions tailored to each individual's background in the industry.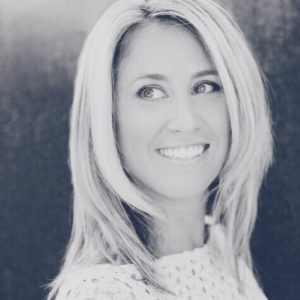 Our next guest is Kristin Adams, Founder and CEO of Socialie.
What was your first #sportsbiz job?
In college, I double majored in English and Photography trying to hack together a photojournalism major. So during school and after I graduated, I freelanced as a sports photographer for anyone who would give me gigs. I shot tennis tournaments, women's soccer, lacrosse games, whatever I could. The pay was rarely enough to even cover my gear rentals, but I loved sports so it was worth it. It positioned me perfectly to see the giant opportunity social media was going to have on sports to jump on that bandwagon.
What was one lesson from that first job you still carry with you today?
I know it's a controversial take but for me the difference maker in my career has been being open to taking jobs with incredible learning opportunities whether it was paid, unpaid or paying peanuts. I know for a fact I wouldn't have had the opportunities in sports if I held out for only opportunities that came with a full paycheck. This is the kind of industry where the intangibles are significant.
Who was a key mentor for you and how did they help?
I could name so many people who have helped me over the years. I've been extremely fortunate in that way. If I had to name one, the most obvious is UFC president Dana White, who I've worked with over the last 6 years. Dana has always been a phone call or text message away with advice or help with whatever I ask.
It has been amazing to have a front-row seat to the growth of the UFC over this time and it's been a tremendous learning opportunity on how startups work. Not many people view UFC as a startup, but reflecting on what I've seen, it's been a perfect case study to pull from as I started Socialie.
What sports brand or organization do you hold in the highest regard and why?
I'll name one organization that I've worked with and one I haven't. Unsurprisingly, I hold UFC in high regard not only for creating a world-class sports organization and brand but for building an entirely new sport at the same time.
From the standpoint of an observer, the NBA seems pretty incredible. Not only have they built the sport into a huge business, but they've expanded that business internationally to become a truly global sport. The piece I find most interesting is their early interest in eSports. The industry of eSports holds so much potential. To watch the NBA, a ball-and-hoop IRL sport, invest heavily in the future of sports and entertainment is unsurprising, but still very forward thinking. I have a hunch this will chalk up a giant W for them.
What is one industry trend you are closely monitoring over the next 12 months?
We just did a study on the top sports leagues in the U.S. to compare their reach to their athletes collective reach. There's two things brands should be paying attention to:
First

: The increase in reach by activating talent is beyond incremental. For sports organizations on average, athlete reach is 5x their brand reach. For some of the most powerful brands on social, this is eye-opening.

Second

: We're not talking about reaching the same fans, this is not a frequency play. We looked at fans across league accounts and athlete accounts and saw minimal cross over. These are unique audiences that follow the brand vs. athlete accounts.
We believe this analysis will hold true across every industry. Brands need to start putting programs in place to understand these new audiences and this is an easy win. I personally believe strongly in this. At Socialie my focus has always been harnessing "collective influence" on social. We see that in influencer marketing, employee advocacy, etc. It won't be long before these activities transition from "trends" to day-to-day best practices across industries.
What one professional accomplishment are you most proud of today?
I'm proud of being able to take something from the idea stage to a live software company being used by top brands. This is also the answer to the hardest thing I've ever done! It's been really rewarding. There's a new challenge on an hourly basis.
What made you take the leap from #SportsBiz professional to starting a sports-related company?
I sat through dozens of demos looking for a solution to help me manage, scale and analyze my "non-owned" social media audiences and there was nothing out there so I decided to build it. It's definitely scary to leave a steady job with a consistent paycheck and benefits. Stepping outside that world has given me opportunities that I would never have had otherwise. Building a company from scratch is a lot of work, but I am learning new things every day and having a blast doing it.
Influencer seems like a buzz word in 2017 with Entrepreneur, Forbes, and eMarketer all calling for an increased focus on that area. Why do you think that is becoming a trend?
Influencer marketing is just a buzzier way of talking about content distribution. Anytime you're able to distribute your message and content to a wider audience, it's going to have positive effects. I'd like people to start broadening their focus on influencer marketing beyond a paid marketing tactic to the wider scope of activating across all touch points of your brand — that can include paid influencers, ambassadors, employees, sponsorship partners and so on.
These activities are so effective, again, because you're not just increasing reach. You have the opportunity to reach an entirely new audience in a totally authentic way. Being able to scale authenticity in a measurable way should be a focus for all social media and influencer marketers.
What is one of the major differences between working in the #SportsBiz world and the startup world?
The biggest difference in working for a larger, more established company and running a startup is the sheer number of hats you wear. On the corporate side, I had a very specific job, whereas on the startup side I have to figure out all parts of the business. Both are fast paced, competitive and I'm still working lots of nights and weekends. Maybe there are more similarities than differences!
What advice would you give people starting out in their careers who aren't sure what path they want to take: Startup or traditional #SportsBiz?
That's a tough one. I lean toward finding a more traditional #SportsBiz first. My experience may be slightly different as a founder, but understanding a problem first-hand because you experienced it is what positions you differently than other founders and companies — it's been my competitive advantage. Trying to solve a problem that you're not intimately familiar with is a tall order.
Overall though, I'd also advise people to look for the kind of opportunity — whether it's on the corporate side or startup side — where you can have immediate impact. I am a big fan of sink or swim opportunities. If you can find one and succeed it's going to move your career years forward in half the time.
You can connect with Kristin on LinkedIn or on Twitter at @KA23A. She will also be at the MIT Sloan Sports Analytics Conference on March 3-4.