Ten Must-Read SportsBiz Email Newsletters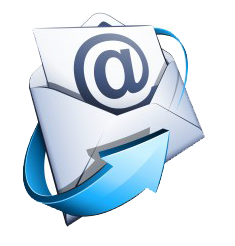 While I occasionally attempt to put out a newsletter for this site (sign up here), there are several other folks who do a MUCH better job pushing out quality content via email to the sports business community. So I wanted to take a minute to share some of my favorites, with links so you can go subscribe to them. There's no way I could actually rank these, so here they are in alphabetical order:
Cynopsis Media – Cynopsis puts put several daily and weekly newsletters with subscription options for content around television, media, sports, eSports, digital, jobs and more.
The Fanagement Project – A new publication from the folks at PCG, this newsletter features some of their favorite activation campaigns, executive profiles, case studies and other marketing tactics and best practices.
Front Office Sports Instant Replay – Front Office Sports does a great job interviewing sports business professionals across a wide range of roles, and their email newsletter features some of their latest content along with internship postings and more.
Hashtag Sports #SportsDaily – Anthony and Steve have always been ahead of the curve when it comes to digital marketing, so their Hashtag Sports events and newsletter are the perfect way to stay up to date on all things digital and innovation, including their social "Post of the Day."
Joe Favorito's Sports Marketing and PR Roundup – I always look forward to reading Joe's Sunday newsletter where he shares some of his favorite articles of the week, upcoming events, inspirational thoughts, new job postings and more.
Leaders Digest – Leaders holds several sports business conferences around the world and have extended this with writing and aggregating sports business news content in their Leaders Digest emails, with an emphasis on global topics.
Sports Geek News – You probably know Sean Callanan from his Sports Geek podcasts, but he also publishes a weekly newsletter that aggregated some of Sean's favorite news and opinion articles with an emphasis on all things digital (and of course lets you know about his latest podcast episodes!)
SportTechie Daily – For those focused on the technology side of things, SportTechie does an excellent job sharing original sports technology stories, aggregating sports tech news, and sharing job postings and events in their daily and weekly emails.
Sports Business Daily – Yes, this one is a paid subscription, but if you want the latest news delivered to your inbox every day, there's no substitute for the folks at SBJ. They are still the industry standard for sports business news and insights.
The Tao of Sports – Like Sean above, most people know Troy Kirby for his Tao of Sports podcasts, but his weekly email newsletter is a great compliment, with a mix of content from contributing authors, ticket sales trends and a thorough list of links to other recent news organized by topic.