Revenue vs. Religion in College Sports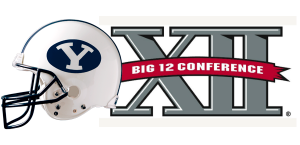 This morning I read an article by Stewart Mandel on FOXSports.com discussing how multiple LGBT advocacy groups are petitioning the Big 12 to not add BYU as a member of the conference. The primary reason for this is the school's honor code which directly forbids homosexual behavior. Here is the relevant section from the school's honor code:
Brigham Young University will respond to homosexual behavior rather than to feelings or attraction and welcomes as full members of the university community all whose behavior meets university standards. Members of the university community can remain in good Honor Code standing if they conduct their lives in a manner consistent with gospel principles and the Honor Code.

One's stated same-gender attraction is not an Honor Code issue. However, the Honor Code requires all members of the university community to manifest a strict commitment to the law of chastity. Homosexual behavior is inappropriate and violates the Honor Code. Homosexual behavior includes not only sexual relations between members of the same sex, but all forms of physical intimacy that give expression to homosexual feelings.
To be clear, BYU does ban all forms of premarital sex with their "commitment to the law of chastity" (hence the big story in 2011 when a player was dismissed from their #3 ranked men's basketball team back in 2011), but those last two sentences, especially the clarification that "all forms of physical intimacy" are inappropriate goes past the universal idea of "chastity" to something that's very explicitly discriminatory against the LGBT community.
Now, let's take a look at the applicable sections of Big 12 Conference 2016-17 Conference Handbook. They have some very stern anti-discrimination language on the basis of gender in Appendix II: Policy on Gender Equity, including the following:
3. The Conference shall not schedule (nor participate in) any regular or postseason competition or event at sites, venues or facilities which have membership restrictions or practices which result in discrimination on the basis of gender.

4. Gender equity is a goal of the Conference and is a mutual endeavor of the Member Institutions. Gender equity is an atmosphere and a reality where a fair distribution of overall athletic opportunity and resources is available to women and men, and where no student-athlete, coach or athletics administrator in the athletics program is discriminated against on the basis of gender.
Now those sections are specific around gender, although I would argue the language should be expanded to include ANY form of discrimination. I'm actually surprised that the words race, religion, ethnicity and orientation aren't found anywhere in the handbook.
However, it does have Appendix III: Policy on Diversity, which states the following:
Consistent with NCAA Constitution 2.7, the Conference and its Member Institutions are committed to cultural diversity, promoting respect and sensitivity to the dignity of every person and fostering participation of all in competition, administration and governance. It is the obligation of each Member Institution to refrain from discrimination prohibited by federal and state law, and to demonstrate a commitment to fair and equitable treatment of all student-athletes and athletics department personnel.
We can see that the conference does state that each institution is obligated to refrain from discrimination as defined by federal and state law and show commitment to equal treatment of all student-athletes. Personally, I think this language could be a bit stronger (i.e. don't just deflect to the government, since we've seen how much variance that can create balancing religious freedom vs. discrimination – I won't dive into that one any further for now) but at a very basic level, the conference requires equitable treatment for all student-athletes. You can easily argue that the BYU Honor Code creates a situation where straight vs. LGBT athletes do not receive "fair and equitable treatment."
So, this brings us to the million-dollar question, or to be more exact, the $31.2 million-dollar question based on the amount of conference revenue shared with member schools in 2015-16. In the battle between religion and revenue in college sports, who is going to win?
Do we think there's any chance that BYU would change their Honor Code based on the money at stake?
Do those odds change if the Big 12 gives BYU an ultimatum that changing that language is the only way to join the conference?
Could the Big 12 decide that the BYU Honor Code and the Conference's policies on equity and diversity can co-exist, or that the financial upside to having BYU in the conference is worth it?
Personally, I'd say the odds of BYU changing their Honor Code are infinitesimal even with the $30+ million at stake, making this more of a decision for the Big 12 to deal with. To me, the safe and most equitable decision would be not extend the invitation to BYU, but we all know that money definitely has an impact on decision-making.