Reality of Regulation Coming to Daily Fantasy Sports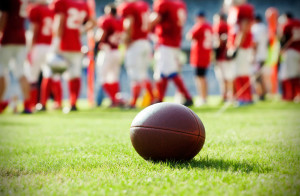 Today's post is courtesy of Research @ W.P. Carey, a digital publication from the W.P. Carey School of Business at Arizona State University. You can click here to view the original story.
Fantasy sports are here to stay, but key decisions in the next year or two likely will bring taxation and government regulation to the booming industry.
That was the consensus of a panel on the future of fantasy sports at the 2016 ASU Sports Symposium sponsored by the W. P. Carey School of Business, the Sandra Day O'Connor College of Law and the Walter Cronkite School of Journalism and Mass Communication.
Daily fantasy games, which account for some 20 percent of the industry, kick up most of the fuss surrounding fantasy sports, said Rick Horrow, a Harvard-educated lawyer and CNN analyst best known as "the sports professor," who introduced the panel. State attorney generals in New York, Texas and Illinois have issued opinions that daily fantasy games constitute illegal wagering.
But the new industry "is not going away, despite what the attorney general in New York … might have us think," said Andrew Brandt, ESPN business analyst and former vice president of the Green Bay Packers. Regulation, however "is very much a part of the future."
Not so 'Wild West'
Since fantasy sports are not addressed in state law, it's not completely clear that it is legal in Arizona, said state Sen. Adam Driggs, an 1993 alumnus of the Sandra Day O'Connor College of Law.
Driggs, who has pressed unsuccessfully for legislation to legalize the industry, says law enforcement "isn't going after anybody" for participating. Still, the industry's murky status has blunted penetration here: daily fantasy giants such as FanDuel and DraftKings are not awarding prizes to Arizona players. Driggs hopes legislation will pass next year, but for the upcoming NFL season, the daily fantasy firms won't be seeking customers from Arizona.
Eventually the industry will be regulated and taxed, Driggs predicted.
Fast break industry
FanDuel and DraftKings were "diabolically smart," with their "barrage of advertising, marketing and sponsorships," Brandt said, establishing themselves as the two best-known companies in the industry. Their valuations soared and they became two of the fastest-growing companies in the world.
Then state officials turned up the heat. "We know the ending to this book. It's just a long way to get there. We're all headed toward some kind of oversight and regulation," Brandt commented.
Stacie Stern, general manager of Head2Head Sports in Phoenix, said she doesn't think fantasy sports will be ruled illegal. Stern is the legislative affairs conference committee chairman for the Fantasy Sports Trade Association. From her vantage point, fantasy sports have become too popular to ban, pointing out that even major sports leagues and teams are involved.
In fact, according to Brandt, the MLB is an investor in DraftKings and the NBA has an equity stake in FanDuel. In addition, the 28 of the NFL's 32 teams (though not the Arizona Cardinals) have sponsorship deals with one of these two companies. The players' union has an agreement with FanDuel.
"I think we're going to see (fantasy sports) open up even more … and move forward with sensible regulation," Stern said.
Leagues and teams are involved in the fantasy business because it is "a huge fan engagement tool," particularly with young people and others who aren't necessarily hardcore fans, Brandt said.
He credited NBA commissioner Adam Silver for "stepping out of the shadows" on the issue. "He's been very vocal, basically saying, let's get this out there. We're embracing it," Brandt reported. "They're an investor in FanDuel. They're not going to hide. They're embracing fantasy sports. Other league commissioners have not done that."
Applying the brakes
This doesn't mean everyone is ready to go along. Opposition can be found among people with moral and religious objections and activists concerned about addiction, panelists acknowledged.
"Is there a negative aspect?" Brandt asked. A student in a class he teaches follows 100 basketball writers on Twitter nightly. And when the student sees that San Antonio Spurs coach Gregg Popovich is resting Tim Duncan, "he'll throw out 50 new lineups."
"So I guess the question is, are there angles to this that can go wrong?" he said. "I worry about people with limited funds and limited skills getting addicted."
Brandt favors regulations that set age minimums and limit opportunities for the so-called "sharps" — the experienced gamblers who sometimes enter 1,000 betting sheets in a single night. These high frequency players are unfair competition for the ordinary, inexperienced player, Brandt said. "That's where the protection needs to happen."
Experts predict that the legal issues likely will be resolved within the next 12 to 18 months, but beyond the legalities, Brandt says the NFL's "gambling problem" remains. In general, he said, the NFL's message is "Gambling bad. Fantasy good."
The fantasy industry argues that daily games do not constitute gambling. Take daily baseball fantasy. Stern asserts that creating winning rosters drawn exclusively from the athletes playing that day takes knowledge and skill. It's not a game of chance.
"I don't think the duration of time (daily vs. season-long fantasy) really matters" in the skill versus gambling debate, she said.
What's around the next bend? Fantasy sports could eventually develop into "e-sports," where fantasy players could draft teams to play in a video game, Stern said.
Other topics covered at the symposium:
Keynote: Ray Anderson, ASU vice president and athletic director, said he is helping lead a drive within the NCAA to encourage minority hiring. Anderson indicated the NCAA may adopt a measure similar to the NFL's "Rooney Rule" that requires teams to interview minority candidates in hiring searches. The reinvented Sun Devil Stadium would be open for community use year round rather than solely used as a football venue, Anderson said.
Panel: "The future of the sports media" Panelists detailed potential changes for both traditional media and for sports teams' outreach to fans. Newspapers will emphasize "memberships" rather than subscriptions, said Mark Faller, director of azcentral.com Sports and The Arizona Republic sports. Also, said Jeramie McPeek, vice president of digital and brand strategy for the Phoenix Suns, said, "Websites will become less and less important. Mobile devices and social media will become more important.
Panel: "The future of intercollegiate athletics" Collegiate athletics is being reshaped by pressures never before considered, such as increasing time demands, the drive to pay student-athletes and health and safety issues. The evolution of the Autonomous Five, also known as the Power Five Conferences, has created a tectonic shift in the landscape of amateur athletics, and its likely end point is the professionalization of college sports. The panel focused on the road blocks faced by collegiate administrators who are forced to balance the business side, the legal issues and the human rights aspects of big time college athletics.