UFC Debacle Creates Dilemma for League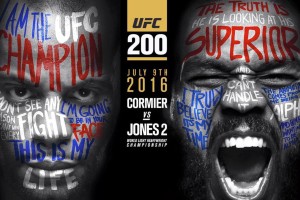 Well, this is awkward.
This morning on "Good Morning America", UFC President Dana White announced that UFC 200 will be headlined by Daniel Cormier and Jon Jones… not Conor McGregor and Nate Diaz. Unless you've been living in a sports business-free hole this past week or so, you likely already know that this runs counter to McGregor's assertion on Twitter this past Monday:
Happy to announce that I am BACK on UFC 200!
Shout out to @danawhite and @lorenzofertitta on getting this one done for the fans. #Respect

— Conor McGregor (@TheNotoriousMMA) April 25, 2016
… which ran counter to his tweet from a few days prior, on April 19:
I have decided to retire young.
Thanks for the cheese.
Catch ya's later.

— Conor McGregor (@TheNotoriousMMA) April 19, 2016
That tweet was quickly followed up with a statement explaining what drove his previous statement, and detailing his frustrations with UFC. The statement is a reporter's dream; here are a few highlights if you haven't yet read it in full:
"I am paid to fight. I am not yet paid to promote."
"There comes a time when you need to stop handing out flyers and get back to the damn shop."
"I can not dance for you this time. It is time for the other monkeys to dance. I've danced us all the way here."
"I feel the $400 million I have generated for the company in my last three events, all inside 8 months, is enough to get me this slight leeway."
The bottom line: McGregor felt like UFC promotional obligations were over the top, and preventing him from preparing properly for his next fight. He asserted – not incorrectly – that he's given significantly to the league in recent years, and deserved a break from the marketing side. UFC boss White disagreed, pulling him from the card and replacing his Diaz rematch with Cormier/Jones.
Cormier/Jones is a thoughtful pick – it will be a rematch of their January 2015 bout, after which Jones was arrested, charged with a felony hit-and-run, and stripped up his belt. However, it's no McGregor/Diaz. Noted sports business pundit Darren Rovell:
…And 500,000 Pay-Per-View buys disappear into thin air. https://t.co/llKw09OsAb

— Darren Rovell (@darrenrovell) April 27, 2016
Rovell actually did the math a few days earlier, estimating that a Cormier/Jones replacement fight would earn the UFC $44.5 million less than McGregor/Diaz.
White's clearly trying to make a point – that no athlete's bigger than the UFC itself – but is this a wise play, or the case of a leader letting his pride get the best of him, and taking advantage of a setup in which his athletes lack the power of a labor union to modulate their league-mandated obligations? You could argue it both ways, but I don't think it's a smart move from White.
This week, we saw NASCAR exert similar control (albeit on a smaller scale) over Tony Stewart, fining him 35K for "disparaging the sport and/or NASCAR leadership" by questioning the safety of a recent rule change regarding lug nuts. In this situation, the emerging NASCAR Sprint Cup Drivers Council denounced – and pledged to pay – the fine.
Again, the scale is smaller, but the Stewart situation bares similarities to the McGregor mess: a popular, opinionated athlete criticized the machinations of his league and was quickly punished. But is having 100% compliant, by-the-book athletes going to help grow UFC, or NASCAR? Only time will tell.
Today's post was courtesy of Emily Huddell, Vice President, Marketing at Turnkey Sports & Entertainment. You can follow her on Twitter at @emhuddell