Sports Business Recap: Rewind, MasterCard and London 2017
Time for another recap of some recent news items from around the world of sports business!
Rewind Instant Replay Technology Launches at Formula E Paris EPrix 
This last weekend saw the launch of Rewind at the inaugural Formula E Paris EPrix, a ground breaking industry first in sport. Rewind technology allows fans attending live sporting events to stream instant replays on their mobiles within seconds of the action happening, all without using mobile data or internet bandwidth. 
Rewind was developed by CURB in partnership with ICON, part of CSM Sport & Entertainment. Rewind enhances the spectator experience by providing additional insight and updates on general progress and key moments of the race. Replays can be viewed repeatedly allowing controversial and pivotal action to be seen and understood.
Deployed within the EMOTION club and trackside adjacent to the Hotel Des Invalides, Rewind's technology delivered over 19,700 replays to a select sample of 350 users invited to test the platform. The system, which serves live TV content feeds into mobile streams accessible to fans watching live, delivered over 150 replays less than 20 seconds after the moment happened.  The local stream can only be accessed by ticket holders at the venue. The system was also used to deliver the entire race programme digitally to race-goers mobiles in a matter of seconds. 
Ali Russell, Formula E's Director of Media and Strategic Partnerships says, "We are always looking at ways of improving the experience of our fans, and driving greater value for our partners. Rewind's demonstration in Paris has successfully shown the value of this new product as well as proving the robustness of the technology. There are many opportunities on how to utilise this innovative platform. Formula E will now fully investigate how best to develop and implement this technology for future races".
CURB CEO Anthony Ganjou explains: "We developed Rewind to provide an incredibly fast instant replay system for fans watching live sport, meaning you never miss a moment if you are there live. Our first deployment with Formula E and the engagement figures not only prove this is something that fans value but also shows we can now deliver a robust instant replay system for any live sporting experience."
ICON CEO, Alastair Bewick, commented: "Rewind is a fantastic new offering which not only revolutionises the experience of spectators and VIPs at sporting events, but provides the perfect base to gather data, promote sponsors' brands, and generate revenue for federations and event organisers alike."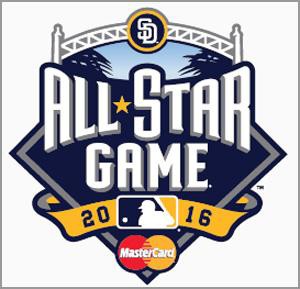 MasterCard and Major League Baseball Extend, Expand Partnership
MasterCard and Major League Baseball (MLB) announced an extension of their longstanding partnership agreement. The two organizations have come together to deliver extraordinary consumer experiences for nearly 20 years dating back to the first Priceless ad spot in 1997 featuring a father and son at the ballpark that aired during the World Series. The expanded partnership agreement provides MasterCard the presenting sponsorship role beginning with the 2016 All-Star Game, as well as increased opportunity to deliver advanced payment technologies to baseball fans.
"MLB is one of our longest-tenured partners and during this time we've significantly expanded our relationship by taking it far beyond a traditional sponsorship," said Raja Rajamannar, Chief Marketing Officer, MasterCard. "Baseball is a passion for many and through our partnership we've been able to deliver not only access for fans, but have incorporated new payment options, driven fan engagement around Priceless Causes and delivered truly memorable moments."
"We are looking forward to creating exciting and innovative elements with MasterCard over the next five years in connection to the All-Star Game presented by MasterCard," said Noah Garden, MLB Executive Vice President, Business. "Major League Baseball games and Jewel Events like the All-Star Game provide MasterCard with high-profile opportunities to showcase its evolutionary payment technologies to our fans."
Under the agreement, each year for the next five seasons MasterCard will be the presenting sponsor of this marquee MLB event which provides additional media rights, access to Priceless experiential assets and enhanced branding. This includes:
All-Star Week on-field Priceless experiences and events
Expanded on-site brand presence at point-of-sale at key All-Star events
Presenting sponsor of MLB.com SHOP at MLB FanFest during All-Star Week and satellite MLB.com SHOP locations on-site during All-Star Events
Cardholder benefits leading up to MLB All-Star Week, including All-Star FanFest ticket discount, an exclusive All-Star Week Ticket Strip presale and MLB.com Shop discount offers.
MasterCard has long leveraged its MLB partnership to provide baseball fans access to the latest in payment technology at the ballpark and online, delivering an enhanced payment experience. MLB integrated MasterPass, MasterCard's digital commerce solution, as a way to pay at MLB.com Shop, MLB & select Club ticketing pages and MLB.tv. Fans that have a MasterPass account can make a secure purchase online at MLB.com or within the MLB mobile app without having to enter their payment card credentials. Additionally, MasterCard has previously worked with MLB to enable contactless payments at All-Star Week events, as well as during the post-season.
MasterCard also holds individual relationships with four MLB Clubs including the Chicago Cubs, Los Angeles Dodgers, New York Yankees and Boston Red Sox, with whom MasterCard just recently extended its partnership.
London 2017 Announces Family Friendly Prices and Special "Bolt Ticket"
London 2017 World Athletics Championships announced their 'family-friendly' ticket prices this week – with Olympic and Paralympic heroes revealing a special 'Bolt Ticket' which will allow children to attend the IAAF World Championships for just £9.58 in tribute to Usain Bolt's world record.
1.5 million tickets will go on sale on 1 August for the Summer of World Athletics – 800,000 for the World ParaAthletics Championships (14-23 July 2017) and 700,000 for the IAAF World Championships (04-13 August 2017). Public sales will be held via ballot, with applications opening at 10.00am 1 August and closing at 20.17pm on 22 August 2016.
The IAAF World Championships and World ParaAthletics Championships, held in the same city in the same year for the first time ever, will bring together world-class athletes from over 200 countries who will compete in 30 sessions across 20 jam-packed and action-fuelled days.