Facebook Messenger Platform an Opportunity for Ticket Sales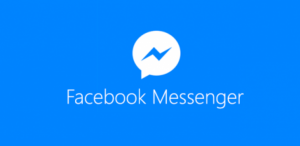 Today's post is courtesy of guest blogger Rick Olivieri and was originally published via LinkedIn.
Facebook's recent announcement of its Messenger Platform (Beta) included the statistic that every month, over 900 million people around the world communicate with over 50 million businesses on Messenger. It goes without saying that social media has significant value for building a sports team's brand, but quantifying follows/likes/retweets in regards to ticket sales revenue generated has always been difficult, if not impossible. Despite all the B2C interaction, Facebook hasn't been a particularly effective way for sports teams to generate revenue. The bots and supporting Send/Receive API in the Messenger Platform could be a game-changer for teams that are constantly seeking ways to sell tickets through social media. Ticketmaster and Eventbrite have already announced they'll be selling event tickets directly on Facebook's site and mobile app using the Messenger Platform.
Sports teams are currently selling tickets through a variety of apps that allow fans to purchase last minute tickets, upgrades, and experiences for events. The challenge for teams is that fans usually have to individually download many of these apps, even when they're integrated with Facebook. Offering those functionalities within a team's own app doesn't guarantee they'll be used either. App fatigue is becoming a real problem. These apps and similar text message solutions also come with the cost and challenges of working with an outside vendor. The Messenger Platform changes that.
Basic sports team uses for Messenger Platform bots could include sending fans a message on game day with a link to purchase last-minute inventory or a reminder about a promotion. Keep the marketing team happy by sending important team news or a link to that night's game notes. You could send fans traffic and weather updates. No more cluttering email inboxes, and no more having to "download an app for that."
Where it really gets interesting is using the enhanced Send/Receive API for a ticket sales bot. Many teams have a chat function on their website to connect visitors to their sales staff. While the occasional sale might come through, more often the account executive (AE) is wasting their time answering questions that should easily be found on your website. Questions like- how much is a ticket in Section X, when do tickets go on sale, or what time is tonight's game? While your AE is on the chat, they might be answering emails and talking to a customer on the phone at the same time. Most AEs are great at multi-tasking, but it can be hard to focus on closing a sale working that way. According to Facebook, the Messenger Send / Receive API "will support not only sending and receiving text, but also images and interactive rich bubbles containing multiple calls-to-action."
With that kind of functionality, you have an opportunity to directly convert visitors on your Facebook page into ticket buyers with automatic messages and responses. You can work with the API to have your ticket bot ask questions regarding a fan's choice of game dates or opponents, preferred sections, price ranges, accessible seating needs, or a request for aisle seating. Then you could set it to offer a location based on the responses and have a call to action to buy on the spot, maybe even offering a discount or reduction in fees to complete the transaction on Facebook (have a sponsor cover the costs!). Not only would you have a direct sale, but also a solid lead for a follow-up call from one of your AEs. An alternative would be allowing the customer to request a call from an AE to complete their ticket purchase. The AE should have access to all the information needed for a brief sales transaction and/or an opportunity to upgrade the buyer. Either way, it allows them to quickly complete the sale and move on to their next prospect, while still being able to follow up with the Facebook buyer at a later date. Think how much time could be saved!
There are some drawbacks for teams. Fans might not like the bots and there's the potential for a bad experience with the API. The announcement that Facebook intends to charge a "standard affiliate fee" for the transactions, while not unexpected, could also have an effect on the buying process. That said- think about the number of prospects your Facebook page could provide? League leaders in Facebook followers include the following:
Those are some big numbers, but it's always been difficult to generate and quantify revenue that can be attributed to Facebook. The Messenger Platform could be that solution. I can't wait to see what teams do with it.
Rick Olivieri has extensive sports business experience, including season ticket member retention and marketing with the Washington Capitals and team logistics for soccer clubs such as AC Milan and Manchester United during the International Champions Cup put on by Relevent Sports every summer. He was most recently part of the ticket sales effort to bring an NHL franchise to Las Vegas. You can reach him on Twitter at @rickolivieri or by email at rickolivieri@gmail.com.