Want to Work in Sports? Get Comfortable With Analytics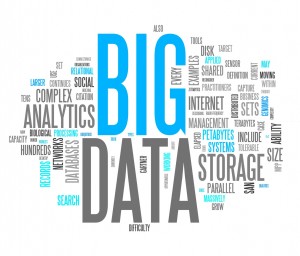 Today's post is courtesy of guest blogger Haynes Hendrickson, President, Turnkey Intelligence.
Those who know me professionally probably also know that I've been proclaiming the importance of sports business analytics for years. With every day that passes, it's becoming more and more obvious that our industry will continue to see tremendous growth in this area, especially in the immediate future. We've (finally!) evolved to understand that, in order to maximize our opportunities and minimize our areas of exposure, we must have a complete understanding of both our customers and potential customers, just as traditional retailers do.
For that reason, I'll continue to encourage students and young people trying to break in to sports business to focus on data, analytics and technology. The benefits and opportunities, as I see them, are quickly becoming endless. For example:
The opportunity for advancement is now a reality, and ISN'T confined to database/technology-specific positions. Five years ago, a Director of CRM or Database Manager couldn't see much higher up the corporate ladder than his or her own rung – very few senior level positions in analytical roles existed, and number crunchers weren't seen as logical candidates for leadership roles not focused on technology and data.
Now, however, things have changed. Not only do many properties now support executive level analytics positions (mostly vice president or higher business intelligence/strategy roles), but we're also seeing data specialists elevated to more 'traditional' leadership positions. This is critical for up-and-comers to understand: no longer will you be stuck in the IT/data box if you follow an analytical path early in your career.
Another positive trend for young job seekers to note is the growing presence of third party companies in the sports analytics space. Those interested in careers in analytics now have more options than just property-side jobs – ticketing companies are growing their analytics teams (see Ticketmaster's LiveAnalytics division), data warehouses (SSB, etc.) are in increasing demand, and CRM providers (like our own Russell Scibetti's KORE Software) are offering more sports-related opportunities. Instances of third party companies consulting with sports properties have increased significantly over the past three years, and I see this growth continuing for the foreseeable future.
Finally, the third piece of the puzzle is sports business education's increased emphasis on the importance of analytics. Higher education has recognized the demand for analytics expertise in sports and is seizing the opportunity to be part of the solution.  In 2015, Northwestern University began offering a Masters-level specialization in sports analytics. UMass has both a sports analytics class and a student run sports analytics club. The MIT Sloan Sports Analytics Conference is a must-attend event for anyone in the sports analytics field.  Bill Sutton, sports industry legend, has steered the University of South Florida towards developing an analytics track in its graduate program. Opportunities for students to get a handle on analytics (and the various tools/software packages that are being used in the industry on a daily basis) while still in school are prevalent, and can give those students a major leg up when it's time for them to enter the job market.
If (if only!) I were a 20-year-old kid thinking about a career in sports business today, I certainly wouldn't close the door on more traditional approaches (sales, marketing, etc.). However, I'd be missing a major opportunity if I didn't at least get up to speed on sports business analytics, as I truly believe that's the biggest growth area in our industry for the foreseeable future.
Haynes Hendrickson has been with Turnkey Intelligence since 2005. As President, he oversees all aspects of the company's products, marketing, sales, service and staff. You can also learn more about him from his "Inside the SportsBiz Studio" appearance on this site.