Secondary Market Ticket Prices During 2015-16 Bowl Season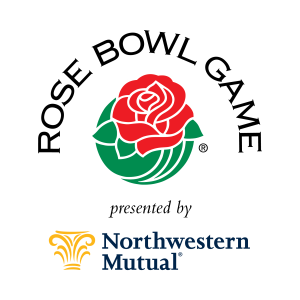 Today's post is courtesy of guest blogger Jesse Lawrence of TiqIQ.
Bowl season is upon us. With the first of the 2015 college football bowls set to kick off on Saturday, December 19, it will be the start of more than 30 final games to end the season. As there's differing locations and schools participating in these bowls, obviously there is varying demand among fans for tickets.
Naturally some games bring more excitement than others, and none stand out more this season than the Rose Bowl. Iowa lost out on a berth in the College Football Playoff after a loss to Michigan State in the Big Ten title game and Stanford was an under the radar top team for much of the 2015 season. They'll meet up on New Year's Day for the traditional Pac-12 vs Big Ten matchup and the game is bringing the highest ticket prices on the secondary market. The cheapest price listed for Rose Bowl tickets on TiqIQ is $448. No other bowl game this season costs more than $200 for the least expensive ticket on the secondary market.
Only the College Football National Championship Game is more expensive on January 11 with a current average price of $1676.98 and a get-in price of $674.
Below is a sortable list of the 32 bowl games with significant inventory on the secondary market include the current get-in price, according to data provided by TiqIQ.
| Date | Bowl Game | Matchup | Get-In Price |
| --- | --- | --- | --- |
| 1/1/2016 | Rose Bowl | Stanford vs Iowa | $448 |
| 12/19/2015 | Las Vegas Bowl | BYU vs Utah | $181 |
| 12/31/2015 | Cotton Bowl | Alabama vs Michigan St | $142 |
| 1/1/2016 | Citrus Bowl | Michigan vs Florida | $138 |
| 1/1/2016 | Sugar Bowl | Oklahoma State vs Ole Miss | $113 |
| 12/31/2015 | Orange Bowl | Clemson vs Oklahoma | $99 |
| 1/1/2016 | Fiesta Bowl | Notre Dame vs Ohio State | $97 |
| 12/21/2015 | Miami Beach Bowl | USF vs Western Kentucky | $85 |
| 1/1/2016 | Outback Bowl | Tennessee vs Northwestern | $71 |
| 1/2/2016 | Liberty Bowl | Kansas State vs Arkansas | $66 |
| 12/19/2015 | New Orleans Bowl | Arkansas State vs Louisiana Tech | $60 |
| 1/2/2016 | Alamo Bowl | Oregon vs TCU | $59 |
| 12/26/2015 | St. Petersburg Bowl | UConn vs Marshall | $55 |
| 12/30/2015 | Holiday Bowl | USC vs Wisconsin | $54 |
| 12/30/2015 | Birmingham Bowl | Auburn vs Memphis | $49 |
| 12/29/2015 | Armed Forces Bowl | California vs Air Force | $47 |
| 12/19/2015 | New Mexico Bowl | New Mexico vs Arizona | $43 |
| 12/29/2015 | Russell Athletic Bowl | North Carolina vs Baylor | $39 |
| 12/28/2015 | Military Bowl | Pittsburgh vs Navy | $38 |
| 1/2/2016 | Taxslayer Bowl | Penn State vs Georgia | $33 |
| 1/2/2016 | Cactus Bowl | West Virginia vs Arizona State | $32 |
| 12/26/2015 | Pinstripe Bowl | Duke vs Indiana | $26 |
| 12/29/2015 | Texas Bowl | LSU vs Texas Tech | $26 |
| 12/30/2015 | Belk Bowl | NC State vs Mississippi State | $26 |
| 12/26/2015 | Foster Farms Bowl | UCLA vs Nebraska | $24 |
| 12/23/2015 | Poinsettia Bowl | Boise State vs Northern Illinois | $22 |
| 12/26/2015 | Sun Bowl | Miami vs Washington State | $19 |
| 12/31/2015 | Peach Bowl | Houston vs Florida State | $19 |
| 12/19/2015 | Camellia Bowl | Appalachian State vs Ohio | $14 |
| 12/30/2015 | Music City Bowl | Texas A&M vs Louisville | $14 |
| 12/26/2015 | Independence Bowl | Virginia Tech vs Tulsa | $13 |
| 12/22/2015 | Boca Raton Bowl | Temple vs Toledo | $10 |