Sports Business Recap: Verizon, Herrick Sports Law and ITF
Time for another recap of some recent news items from around the world of sports business!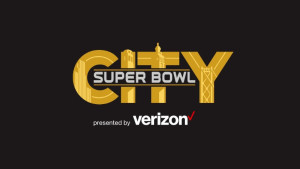 Super Bowl City Presented By Verizon
Verizon will be the presenting sponsor of Super Bowl City, the San Francisco Bay Area Super Bowl 50 Host Committee's free public fan village celebrating the Super Bowl 50 milestone and reflecting the spirit and personality of the San Francisco Bay Area. In addition, the Host Committee designated Verizon as its Official Wireless Service and Solutions Provider.
Together with NFL Experience Driven by Hyundai – pro football's interactive theme park that will be held at the Moscone Center – "Super Bowl City presented by Verizon" will be the hub of fan energy and excitement during Super Bowl Week, January 30 – February 7, 2016.
"Super Bowl City presented by Verizon will feature free family-friendly activities for locals and visitors alike to enjoy the extravaganza that is the sporting world's biggest annual event," said Keith Bruce, CEO of the Super Bowl 50 Host Committee. "Our partnership with Verizon will help us to deliver on our promise of celebrating Super Bowl 50 in an unprecedented way."
"We're looking forward to being an active partner in Super Bowl City and working with the Super Bowl 50 Host Committee to make it an experience unlike any other," said Greg Haller – Pacific Market President, Verizon. "Technology continues to play an increasing role in fans' enjoyment of the NFL, and we'll be bringing that to life in engaging ways in Super Bowl City."
Centered in Justin Herman Plaza, on the Embarcadero at the foot of San Francisco's famed Market Street, Super Bowl City presented by Verizon is being designed to showcase the best the Bay Area has to offer, with interactive games and activities that highlight the region's technological prowess, culinary excellence and cultural diversity, as well as celebrate Super Bowl 50 and the Bay Area's place in NFL history.
In a break from tradition, Super Bowl City presented by Verizon will be open for an extra weekend this year, providing many local residents the opportunity to experience the excitement of Super Bowl 50 before out-of-town guests arrive. Both Super Bowl City presented by Verizon and the NFL Experience will open Saturday, January 30 – with the day's activities topped off by the official re-lighting of the iconic Bay Lights on the Willie L. Brown, Jr. Bay Bridge.
In addition to partnering with the Host Committee, Verizon is the Official Wireless Service Provider of the NFL and Super Bowl 50.
Herrick Sports Law Survey on Daily Fantasy Sports as a Game of Skill
More than two-thirds (68 percent) of daily fantasy sports (DFS) players consider it a game of skill, according to a survey conducted by Herrick, Feinstein LLP's Sports Law Group. The results are based on 1,081 responses to a survey of DFS players in the United States over the Thanksgiving holiday, November 25-28, 2015.
While the Unlawful Internet Gambling Enforcement Act of 2006 (UIGEA) exempted fantasy sports from the federal prohibition of online gambling as "games of skill," states such as New York, Massachusetts and Nevada are pursuing their own enforcement of the industry.
"The luck versus skill debate was a huge topic of conversation at many Thanksgiving tables last week," said Herrick partner and Sports Law Group co-chair Daniel A. Etna. "With the majority of DFS players viewing the games as requiring skill, and several states aggressively pursuing their own regulations, the situation cries out for uniform nationwide regulation."
Etna added, "DFS companies have created thousands of jobs and attracted hundreds of millions of dollars in investment, with much of that investment flowing back in the form of advertising contracts, sponsorships and partnerships with pro leagues and teams. If piecemeal state regulation becomes the norm, the DFS industry — a growth story — will be in a delicate position."
The survey also found that the majority (55 percent) of DFS players consume more sports content as a result of their involvement in daily fantasy leagues. Specifically, 22 percent reported a significant increase in sports media consumption, and 33 percent reported a slight increase. Thirty-nine percent of DFS players cited no change to their sports media consumption, and less than 6 percent said their consumption decreased.
"We found that DFS creates much more fan engagement, via interaction with sports websites, going to games and watching more sports on TV," Etna said. "That added fan engagement is particularly valuable to leagues in their quest to build the value of their media rights, and sports media outlets that face intense competition, such as ESPN, which earlier this week announced the loss of seven million subscribers over the past two years."
Methodology: The Herrick Sports Law Group survey was based on 1,081 online responses of daily fantasy sports players in the United States. Responses were collected November 25-28, 2015.
Couchmans LLP Advises International Tennis Federation on Data Rights Deal
Specialist sports law firm, Couchmans LLP are proud to have advised the International Tennis Federation (ITF) on the tender process and deal for official data rights in respect of over 90,000 ITF tennis matches – the biggest single package of official data rights in world sport.
Following a competitive tender process, the ITF decided to extend and expand its agreement with existing partner Sportradar AG. The renewed deal which runs to 2021 also sees Sportradar appointed as the ITF's preferred streaming partner for certain ITF Pro Circuit events.
The project saw the ITF draw upon expert lawyers from Couchmans' sports data, technology and media rights teams to tackle a complex range of legal, commercial and operational issues involved in cementing the partnership.
Steven Burton, Head of Sports Data at Couchmans LLP, said "Four years ago we helped the ITF create its official data strategy and it is great to see how this has brought new revenues and a host of related benefits to the federation. The unprecedented level of demand we saw for the official data rights during the recent tender is testament to the great job the ITF has done to date, and further illustrates the vitality and growth of the sports data market more generally. The ITF's use of data to generate new revenues, improve integrity measures and raise the profile of their National Associations and tournaments is something we expect many international sports federations will be looking to follow in the coming years".
Describing Couchmans' role in the deal, Andrew Walker, Commercial Director of the International Tennis Federation, said "Couchmans' specialist legal and commercial acumen has been invaluable for us. They have truly helped transform the ITF's data offering over the past few years."
Click here for more information on the ITF and Sportradar partnership.