Fake Sports Headlines as Advertisements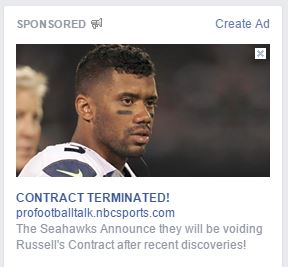 I've seen several of these fake, tabloid style, attention getting headlines used in social media ads recently, like the one you see to the right.
They are "reporting" a completely fake topic.
The URL they claim to be connected to isn't true (this is NOT tied to ProFootballTalk).
The page you get taken to (below, circled) tries to convince you they are ESPN.
You actually get taken to a page under the domain tmosocial.com (circled) but there is no website if you try to visit tmosocial.com directly.
It's all really a "muscle building" supplement advertisement (I refuse to name their product).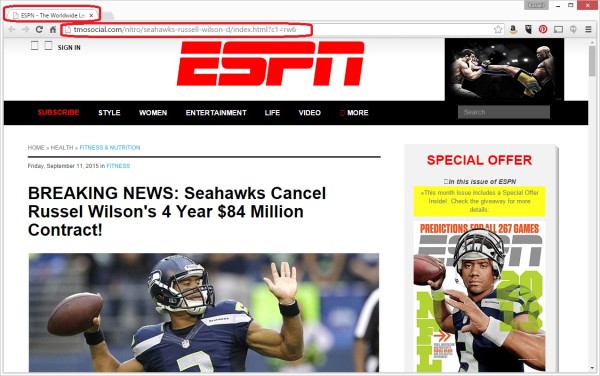 Any or all of ESPN, NBC (owner of ProFootballTalk), Russell Wilson and the Seattle Seahawks should immediately send a cease and desist.
Additionally, Facebook and other digital advertising platforms should be more proactive when it comes to this type of misleading, fake news style of advertising. It's damaging to all parties involved!