Inside the SportsBiz Studio: Haynes Hendrickson

Welcome to another edition of Inside the SportsBiz Studio! This is my version of Inside the Actor's Studio where I will feature a Q&A with another sports business professional willing to share insights from their career and opinions about the state of the industry. Just like the TV show, there will be some common questions that everyone answers as well as questions tailored to each individual's background in the industry.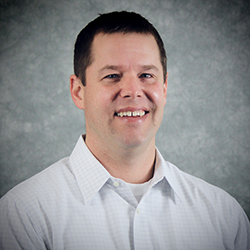 Our next guest is Haynes Hendrickson, President of Turnkey Intelligence, a division of Turnkey Sports & Entertainment.
What was your first #sportsbiz job?
One week following my graduation from University of Vermont, I got a job in the Philadelphia Phillies Phone Center. To this day, the Phillies still control and manage a phone room filled with mostly young, entry-level staff that facilitate single game ticket sales, merchandise sales and general information calls.
What was one lesson from that first job you still carry with you today?
You are not entitled to anything in your career…you must work hard and earn any promotion you receive. I always tell aspiring professionals to be patient and not be disappointed if you are not named CEO tomorrow.
Who was a key mentor for you and how did they help?
At the Phillies, I was brought on by Dennis Mannion (now President of Palace Sports & Entertainment), who was VP of Marketing for the Phillies at the time. Dennis was always trying to find ways to grow the reach of the brand. I swear – the guy never sleeps, and his brain never shuts down. I learned from him that you should never stop trying to move forward, never settle for mediocrity, and never rest on your laurels.
What sports brand or organization do you hold in the highest regard and why?
MLBAM, once viewed as "the internet police" amongst MLB clubs, is now one of the most advanced technology companies in the world. Their recent deals with the PGA TOUR and NHL show the value of their expertise. How far can they go in managing the digital assets across the sports industry?
What is one industry trend you are closely monitoring over the next 12 months?
I am closely following the rapid evolution of everything event-related being stored on your mobile device. As a researcher we are always striving to uncover fan behavior. As more and more fans accept using their mobile device as the home for their ticket, parking pass, method of payment, social media conversations, uploads/downloads this will allow us to know more about our fans than ever before. A second trend would be the hiring of analysts to put this treasure trove of information into practice.
What one professional accomplishment are you most proud of today?
Leaving the property side of the business was a big step for me. I did not realize how big it was for my own professional development to join a firm of six employees when I joined Turnkey. Since then (10 years ago), we have been fortunate to hire and retain the most amazing group of individuals. I would not trade a single person from our team – they are all Grade-A employees and make our company strong and highly impactful in the sports and entertainment industry.
What is the range of sophistication when it comes to data and analytics that you see across teams and leagues?
The range of sophistication across teams and leagues is as wide as you can imagine. We work with clients whose database consist of various Excel spreadsheets dating back many years and other clients who invest in expert research, data analytics and custom lead scoring models as inputs into sophisticated data warehouses and business intelligence platforms. These are the extreme ends of the spectrum in the sports and entertainment industry. The industry is progressing quickly, which is stimulating a hiring boom for business intelligence/CRM/database administrators.
What type of research are properties not doing enough? What about on the brand side?
In general, I do not believe that properties are adequately monitoring their own brand health. Sports properties are some of the most recognizable brands in the world. Yet, when compared to Nike, Bud Light, P&G, etc., sports properties traditionally do not monitor the state of their own brand across the various segments of their fan base.
On the other side of the equation, brands do tend to be more analytical around their marketing partnerships. However, analysis of those partnerships tends to be so heavily based on media impressions. This is an important piece of the equation, sure… but to truly understand the effectiveness of a marketing partnership, a brand needs to go deeper into the perceptions and behaviors of the various segments of a property's customer base. I believe that 2% of all marketing partnership agreements should be earmarked for research and measurement.
What do you think is the right balance between data-driven and experience-driven decision making?
The need to balance data-driven and experience-driven decision making is an inexact science. That fact became very clear to me during the fast growth of implementing dynamic pricing protocols. I witnessed several clients relying too heavily on the data and not incorporating their experience as a way to monitor the movement of pricing up or down. That being said, there is no perfect balance. You have to arm yourself with as much data as possible and use it as an input into your decision making process. Another essential input into the decision making process is experience – with the marketplace, with shifts in your business model, with competitive forces, etc. It is impossible to incorporate all of those factors into the data, but they need to be considered, in addition to statistics and hard data, when making decisions.
Where do you see the most opportunity for growth in research and analytics across the industry?
I still see tremendous opportunity for growth in research and analytics around marketing partnerships. I believe the majority of brands and properties do not monitor the effectiveness of their partnership as it relates to their sponsors' objectives. There are still too many deals based on "impressions". Marketing partnerships are going to become increasingly complex as digital assets become more heavily incorporated. As this component of the business evolves, I think measurement become increasingly available, and justification of spend in the form of CPM will become increasingly critical.
You can connect with Haynes on LinkedIn or on Twitter at @HaynesH.