SportsGeek Podcast: Developing CRM in Sports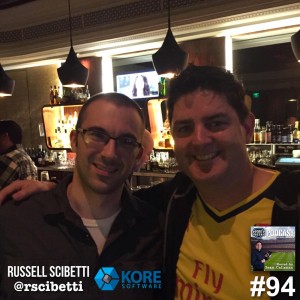 Last week I had the chance to join Sean Callanan for the another episode of the SportsGeek podcast. In the show we discussed several topics, including:
My experience at the Jets and transitioning to my role at KORE Software
What I'm looking to deliver in the CRM space to other sports teams
Some key takeaways from CRM Track at SEAT
Friendly banter over the SEAT Softball Tournament (Editor's note: The fix was in!)
Why #SBWeek keeps growing and why you should be involved
How this blog and social media has been a vital part of my personal brand in sports business
Click here for the full show notes (as well as Sean's photo caption contest) and you can listen to the episode below. If you haven't already, I encourage you all to subscribe to the Sports Geek podcast, available on iTunes, Soundcloud or Stitcher.