Sports Business Recap: Visa Europe, The 50 Fund and Speedo USA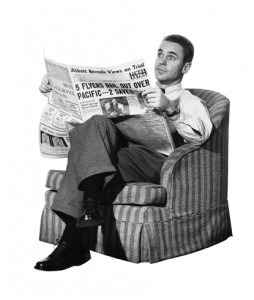 One of the benefits of running this blog is finding out about new, creative and effective campaigns and partnerships when they happen. So I will occasionally publish a recap-style post to highlight these deals. As always, thanks to the brands and properties (and their PR agencies) for keeping me up to speed!
Visa Europe and the Formula E Visa London ePrix
Leading European payment provider Visa Europe is set to excite fans at the inaugural Formula E Visa London ePrix at Battersea Park this June (27-28). The race title sponsor will offer fans an exhilarating selection of family-friendly activities at the Visa Europe eVillage area, ensuring race goers are at the heart of the action.
Visitors to the Visa Europe eVillage area will have their Formula E experience instantly amplified. From the moment they enter, fans will be able to see live race action across Visa jumbo screens, set their own Visa Fastest Lap time in return for prizes, in grid position driving simulators, measure and improve reaction levels with the Batak race driver challenge, a challenge used by Formula E drivers in training, and test their hand eye co-ordination with Buzzwire.
Further enhancing the race day experience, a replica winner's podium, complete with driver outfits, and Formula E car will be on hand to create a perfect race day picture for fans. Visitors to the Visa Europe eVillage area will also receive one of 16,000 complimentary branded headsets, broadcasting exclusive live Visa commentator content from Georgie Ainslie and Mark Pougatch to fans across the weekend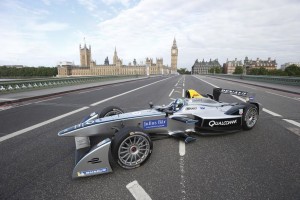 As a celebration of the Formula E partnership, and in a continuation from Monaco and Berlin, a Visa-branded Fastest Lap trophy will be awarded to the fastest driver following each ePrix. Handcrafted and created from brushed steel, the Visa Fastest Lap trophies, showcased in the eVillage before hand, will be presented to the fastest drivers on both the 27 and 28 June and viewable across the circuits' jumbo screens.
Mark Antipof, Chief Sales and Marketing officer at Visa Europe said: "At Visa Europe we see this truly collaborative partnership with Formula E as a chance to project our smart and innovative vision. Sponsoring the London finale races provides the perfect opportunity to drive the future of our two businesses while engaging with fans by putting them at the heart of the action." Alejandro Agag, CEO of Formula E, added: "The Visa partnership has helped harness a wider audience, showcasing Formula E to more people than ever before. The London finale is set to be an exciting weekend with a host of fun, experiential activities for fans to engage with."
For more information, visit www.visaeurope.com/formulae.
Super Bowl 50 Host Committee Announces Bay Area Literacy Initiative
The 50 Fund – the legacy fund of the San Francisco Bay Area Super Bowl 50 Host Committee – introduced "The Re(a)d Zone," a signature initiative focused on investing in, strengthening and building the capacity of high-quality, literacy-enhancing programs that increase third grade reading proficiency throughout the Bay Area.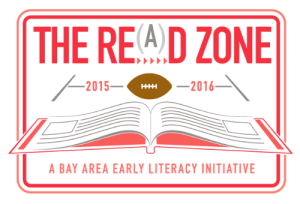 "In addition to 50 Fund's grant programs, we are launching The Re(a)d Zone to address an issue that is at the heart of the opportunity gap for low-income Bay Area children," said Jason Trimiew, VP of Community Relations for the Host Committee. "We want to build upon innovative and effective early literacy work already happening in the Bay Area, and use Super Bowl 50 as a catalyst to put our region on a path to having the highest percentage of low-income kids that are proficient readers by 2020."
A 14-month early literacy initiative, The Re(a)d Zone will reach more than 50,000 low-income Bay Area children through a number of high-quality literacy-enhancing programs beginning this summer and continuing beyond Super Bowl 50 to summer 2016. In partnership with the Campaign for Grade-Level Reading, Bay Area Campaigns for Grade-Level Reading, campaigns like Summer Matters, and organizations such as the California Library Association and Pacific Library Partnership, The Re(a)d Zone will invest in programs that help struggling readers to catch up, marginally proficient readers to avoid the "summer slide," and give low-income children across the region—prioritizing children in public housing—access to books, reading programs and early literacy support.
The Re(a)d Zone is also benefitting from a $250,000 investment from Tuck's R.U.S.H. for Literacy—the philanthropic initiative of two-time Super Bowl champion and Raiders all-pro defensive end, Justin Tuck and his wife, Lauran—to provide books through First Book, Imagination Library, Jumpstart's Read for the Record® campaign and myON. myON will provide free access to the world's largest interactive digital library for all Bay Area children and families during Summer 2015, and partner with Tuck's R.U.S.H. for Literacy to provide selected districts with subscriptions to the myON personalized literacy environment in Fall of 2015.
Starting in Summer 2015, the 50 Fund will provide financial support to summer book clubs, libraries and communities initiatives to enhance and expand existing reading programs. Some of the key investments include:
$100,000 as a $1:$1 match to provide new, high-quality books from First Book to support Bay Area summer literacy programs serving children in need
$250,000 to strengthen summer reading programs at Bay Area libraries, including the One Million Readers Challenge, Lunch at the Library and The Great Reading Adventure, and provide access to online literacy supports like Smarty Ants and ABCmouse.com.
$350,000 for community initiatives in the greater Bay Area region (including Monterey, Sacramento, and Santa Cruz counties) to strengthen and/or integrate early literacy into existing summer programs.
In addition to the direct and measurable impact on children and families, The Re(a)d Zone will work to raise public awareness and mobilize action. Through an awareness campaign launching later this year, The Re(a)d Zone will aim to engage 50,000 "literacy champions" as volunteer tutors, book donors, and early literacy advocates. The initiative will take advantage of national literacy "moments" like National Summer Learning Day (June), Attendance Awareness Month (September), Jumpstart's Read for the Record® and Read Aloud 15 MINUTES (October) and Family Literacy Month (November) to raise awareness of this critical issue and build momentum toward an early literacy summit planned for Super Bowl Week.
Speedo USA Selects United Entertainment Group
United Entertainment Group (UEG), a global entertainment and sports marketing agency and joint venture with Edelman's parent company, DJE Holdings, has been selected as the communications agency of record for Speedo USA, a division of PVH Corp.
"Speedo is the world's leading swimwear brand, and PVH is looking to build upon Speedo USA's strong heritage in competitive swimming and to evolve the brand into the broader fitness category," said James Gerson, President Speed USA. "We wanted to find a partner that would help bring our vision to life and UEG is an ideal agency based on their research, insights and expertise in sports and lifestyle."
Since beginning work in March 2015, UEG has worked with Speedo USA on brand positioning & strategy. The agency will be now responsible for strategic communications planning and execution and social community engagement. UEG will support the brand's major events including athlete activations, new product launches and the Rio 2016 Olympic Games. UEG's team of specialists individually and collectively have experience working on numerous Olympic Games and with top brands on strategic planning, partnerships and sports & lifestyle communications. UEG has also partnered with Edelman on the digital activation.
"It's not every day an iconic brand like Speedo is poised to evolve and grow," said Erin Weinberg, Executive Vice President, Communications Group Head at UEG. "We are thrilled at the opportunity to help guide and support Speedo USA thru this exciting time, in particular within an Olympic year."