Sports Business Recap: MOKO, Tarkenton Institute and Liberty Mutual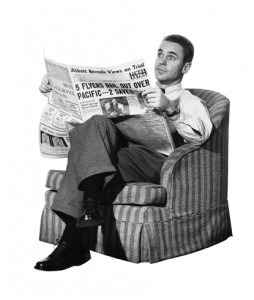 One of the benefits of running this blog is finding out about new, creative and effective campaigns and partnerships when they happen. So I will occasionally publish a recap-style post to highlight these deals. As always, thanks to the brands and properties (and their PR agencies) for keeping me up to speed!
MOKO Expands Market to 4,000+ High Schools with BigTeams
MOKO Social Media Limited announced that it has taken a 10 percent equity stake in BigTeams, the largest high school sports software platform in the U.S. BigTeams' online tools and data help U.S. high schools with sports team administration, event and content management and fundraising. Under the agreement, MOKO will launch a new version of its popular REC*IT app in August 2015, tailored specifically for students and parents of the more than 4,000 U.S. high schools currently serviced by BigTeams.
The U.S. National Center for Education Statistics projects a 2015 enrollment of approximately 16 million students in grades 9 to 12. With approximately 15 percent of the market share of high school sports, BigTeams is the leader in this market. The combined app will give high school students, their parents, and communities with on-the-go tools and access to schedules, announcements, scores, articles and photos from their peers.
"This will give MOKO unprecedented exposure to students in the US, from the moment they enter high school until they graduate college," said Ian Rodwell, CEO of MOKO. "The exclusivity of the BigTeams agreement, along with the existing exclusivity for REC*IT across its college base, means REC*IT is positioned to be the leading mobile tool for students in the US."
"Being able to quickly, accurately and seamlessly deliver a first-class mobile product and experience to younger consumers is imperative," said BigTeams' CEO Clay Walker. Combining our high school audience with MOKO's premier mobile product and delivery system allows us to effectively engage our user base."
Tarkenton Institute & University of Georgia Partner to Launch Certificate in Entrepreneurship
The Tarkenton Institute, in partnership with the University of Georgia Terry College of Business, announced the launch of the Tarkenton Certificate in Entrepreneurship. Driven by the vision of NFL Hall of Famer and veteran entrepreneur Fran Tarkenton (UGA Class of '61), the non-degree Certificate program offers an elite learning experience for current and aspiring entrepreneurs who are looking to gain the knowledge and tools needed to start a new business or operate an existing business more effectively.
The Tarkenton Certificate in Entrepreneurship features direct access to the educational expertise of Terry College of Business faculty with the Tarkenton Institute's network of industry experts, authors and seasoned business practitioners. It consists of a comprehensive online curriculum that prepares enrollees for the world of entrepreneurship through 100 hours of hands-on practical assignments and video lectures compiled from a combination of unique MBA courses taught at the Terry College of Business and practical hands-on instruction from the Tarkenton Institute.
"We are proud to partner with the Tarkenton Institute to launch this digitally innovative, but exceptionally practical tool for aspiring entrepreneurs in the new age of small business," said Benjamin C. Ayers, Dean of the Terry College of Business. "Terry has a proven tradition of providing cutting-edge business education; and with this certificate program, we can reach a broader set of rising business leaders."
"We've created something that no small business owner has been able to get before. This high-impact educational offering will help any entrepreneur, whether it's someone who wants to change careers, someone looking to be their own boss after years spent working for somebody else, or a young entrepreneur just getting started," said Fran Tarkenton, founder & CEO of the Tarkenton Institute. "I'm excited to be able to do this with my own alma mater. Everyone who has participated in this project not only has great knowledge, but they have a visible passion for the small business community."
Liberty Mutual Insurance Named Official Sponsor of U.S. Soccer Federation
Liberty Mutual Insurance officially announced a multi-year sponsorship of the U.S. Soccer Federation, the national governing body for the sport of soccer in the United States. The sponsorship, which extends through 2018, designates Liberty Mutual as the Official Insurance Partner of the U.S. Men's and Women's National Teams, as well as the Youth National Teams and the U.S. Soccer Development Academy.
"We are thrilled about this new partnership with U.S. Soccer. As one of the fastest growing sports in the U.S., we see great value in the platform that it gives Liberty Mutual to positively impact communities across the country," said John Coombe, vice president of Brand Management and Sponsorships for Liberty Mutual Insurance. "This is an exciting year for soccer, and we are eager to grow our relationship with our national teams as they prepare for the 2015 FIFA Women's World CupTM and host several premier friendly matches."
Liberty Mutual's sponsorship of U.S. Soccer builds upon the company's long-standing partnership with U.S. Youth Soccer, which began in 2007. This new relationship enables the company to deepen its involvement with the sport and support the U.S. from youth levels through the elite levels. Additionally, Liberty Mutual's Brazilian affiliate, Liberty Seguros, also has a history in the sport with recent sponsorships of the 2014 FIFA World Cup and the FIFA Confederations Cup in 2013.
"Liberty Mutual has proven to be a fantastic supporter of sports, especially at the youth level, and we're excited to partner with them during the coming years," said U.S. Soccer President Sunil Gulati. "We're confident that soccer will continue to grow in the United States and having the opportunity to work with an industry leader like Liberty Mutual at all levels will allow us to have a positive impact in bringing people closer to the sport."
As an official sponsor of U.S. Soccer, Liberty Mutual will be the presenting sponsor of one of the National Team's marquee games during the year and the company will also enjoy a variety of assets including in-stadium and field signage, advertising, marketing and promotional opportunities, social and digital media assets, and on-site event activation. The sponsorship also includes rights to align with U.S. Men's and Women's National Team players, coaches and legends of the game.
"The popularity of soccer continues to grow in the U.S. each year, so it is really exciting to have a sponsor like Liberty Mutual Insurance that believes in and recognizes the impact this sport has in communities throughout the country," said Landon Donovan, U.S. Men's National Team legend. "As an athlete who has played at every level of the sport – from youth soccer through my national team career – I know the importance of sponsors like Liberty Mutual Insurance in helping our teams and individual players flourish both on and off the field."