Sports Response to Indiana's Religious Freedom Bill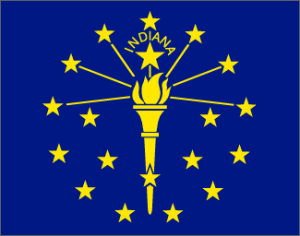 With all of the recent controversy around the signing of the Religious Freedom Restoration Bill (SB 101) in Indiana and it's potential impact on sports business in the state of Indiana, I've put together this simple post to track the major statement and responses from sports-related organizations. If you are aware of any that I have missed, please let me know in the comments and I will add them. Thank you.
"The NCAA national office and our members are deeply committed to providing an inclusive environment for all our events. We are especially concerned about how this legislation could affect our student-athletes and employees. We will work diligently to assure student-athletes competing in, and visitors attending, next week's Men's Final Four in Indianapolis are not impacted negatively by this bill. Moving forward, we intend to closely examine the implications of this bill and how it might affect future events as well as our workforce."
"The game of basketball is grounded in long established principles of inclusion and mutual respect. We will continue to ensure that all fans, players and employees feel welcome at all NBA and WNBA events in Indiana and elsewhere."
Pacers and Fever owner Herb Simon
"The Indiana Pacers, Indiana Fever and Bankers Life Fieldhouse have the strongest possible commitment to inclusion and non-discrimination on any basis. Everyone is always welcome at Bankers Life Fieldhouse. That has always been the policy from the very beginning of the Simon family's involvement and it always will be. "
"The Big Ten Conference and its member institutions believe in promoting an inclusive environment in which athletic competition can operate free from discrimination. The conference is aware of the bill that was recently signed into law in the state of Indiana and will further review its impact at the next scheduled meetings of its administrators, presidents and chancellors."
"Our policies emphasize tolerance and inclusiveness, and prohibit discrimination based on age, gender, race, religion, sexual orientation, or any other improper standard. We are continuing to analyze the implications of the law."
"USA Gymnastics provides the opportunity to participate in gymnastics to all athletes, regardless of an individual's religious, ethnic or cultural background, or sexual orientation. One of USA Gymnastics' hallmarks is its inclusion and diversity. We do not accept any form of discrimination toward our community or attendees at our events, and we are concerned about the possible impact of this law. We will work closely with the Indiana Sports Corp. and the mayor to better understand how this development might be contrary to hosting successful events that are open and welcoming to everyone."
"The LGBT Sports Coalition condemns the action of Gov. Mike Pence and the Indiana State Legislature in passing SB 101, a bill that gives individuals and businesses a license to discriminate against LGBT people under the guise of religious beliefs.
We regret that players, coaches and fans planning to attend the Men's Final Four next week now need to factor potential acts of legal discrimination into their plans of what should be a celebration of college basketball.
The sports world must now stand united against such blatant discrimination. While we recognize the impossibility of Indiana-based schools and professional sports teams forgoing home games, we believe any sporting events that can be moved outside the state should be moved. To host a major sporting event in the state, with legitimate venues available elsewhere, would put LGBT athletes, coaches, and fans in harm's way and lend support to the discrimination of LGBT people.
To that end the LGBT Sports Coalition calls on:
USA Gymnastics to move the 2015 P&G Championship;
The Big Ten to move its 2015 football conference championship game;
The NCAA to move the 2016 Women's Final Four and all future NCAA basketball tournament games away and other organized NCAA sporting events from the state of Indiana;
The NFL to move the Scouting Combine to a city outside of Indiana;
USA Diving to move its 2016 Olympic team trials;
We also call for all other national governing bodies to withdraw their special events from the State of Indiana."
"The Colts have always embraced inclusiveness, tolerance, and a diverse fan base. We welcome ALL fans to Colts Nation. ONE FAMILY!"
"We will not embrace nor participate in exclusion or intolerance. We are committed to diversity and inclusion within our sport and therefore will continue to welcome all competitors and fans at our events in the state of Indiana and anywhere else we race."
Duke University (Final Four Participant)
"Duke University continues to stand alongside the LGBT community in seeking a more equal and inclusive world, and we deplore any effort to legislate bias and discrimination. We share the NCAA's concern about the potential impact of the new law, and will be vigilant to ensure that our student-athletes, supporters, and indeed all citizens and visitors are treated fairly and with respect."