Jacksonville Jaguars Thinking Mixed-Use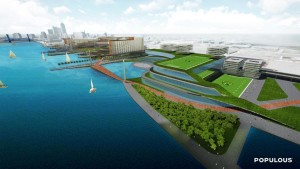 How can a sports franchise drive revenue 365 days a year? Incorporate a mixed-use development on the stadium grounds or create an entirely separate attraction. The benefits are enormous if the land and the investment can support this concept but it's not without risk. The Jaguars become the latest sports franchise to look to mixed-use to drive revenue.
The Patriots built Patriot Place, an outdoor mall attached to Gillette Stadium with the Patriots Hall of Fame, retail and restaurants. The Cowboys have broken ground onThe Star in Frisco, TX with their new corporate HQ , indoor practice arena, retail, office and a hotel. NASCAR has One Daytona, with hotel, shopping and entertainment options. L.A. Live is a shining example of this as well with areas for broadcast, sponsor activation, hotels and entertainment within feet of NBA and NHL action.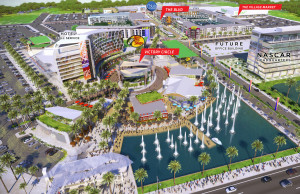 The mixed-use facilities give teams additional ways to collect data on fans and enhance the options for sponsors to activate and provide ROI with retail locations of their own and other ways to activate their sponsorship. In fact I've called on a national firm that provides security solutions for homes and businesses and their CMO explained they only sponsor teams who have some mixed-use options where they can get instant return by providing the security solutions for those businesses. At the time they were working with the Barclays Center, another wonderful mixed-use example. Our local minor league baseball team, the Charlotte Knights, included street facing businesses that could be open all year long into their ballpark designs.
For Jacksonville it gives the team a way to give the community a viable development for the Shipyards, an area that has been problematic to find the proper economic development match though many have tried. It demonstrates the Jaguars commitment to North Florida and ties the team closer to its fans.
The early plan includes places to live, stay, work, and play with condos, offices, hotels and a park. Check out the full story on Jaguars.com for the vision and concepts by Populous presented by their owner Shad Khan.
Shipyards Video from Populous on Vimeo.