Inside the SportsBiz Studio: Michael Neuman

Welcome to the first edition of Inside the SportsBiz Studio! Yes, this is my version of Inside the Actor's Studio where a couple of times per month I will feature a Q&A with another sports business professional willing to share insights from their career and opinions about the state of the industry. Just like the TV show, there will be some common questions that everyone answers as well as questions tailored to each individual's background in the industry.
Our first guest is Michael Neuman, Managing Partner of Scout Sports and Entertainment, a division of Horizon Media, Inc.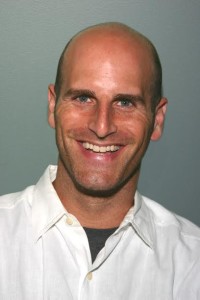 What was your first #sportsbiz job?
I had an internship with the NHL during the 1990 All Star Game weekend in Pittsburgh. I was tasked with driving the official van for the New York Islanders, shuttling players, coaches, management and alumni to and from the airport and to local events in Pittsburgh.
What was one lesson from that first job you still carry with you today?
My first job was as an account executive working for Global Television Sports (dba Global Sports), a TV Sports Production and Event Management company in Philadelphia. My biggest lesson from my first job was to become immersed in multiple facets of the business and to wear as many hats as possible. It allowed me to learn fast and expedited my (business) learning curve exponentially. It also allowed me to see how all the pieces of a business effort work cohesively to create incredible results. I probably walked away with ten years of experience with just six years on the job.
Who was a key mentor for you and how did they help?
I was lucky to have two unbelievable mentors; Doug Verb at Global Sports and John Floegel at Arnold Communications. Doug taught me the importance of building and maintaining business relationships and making them personal early in the process. I still have critically important relationships with people I worked with almost 25 years ago. I worked with John at Arnold — exclusively on the McDonald's franchise business in the New York City Tri-State area — overseeing the agency's sports, entertainment and celebrity partnerships. John showed me the importance of leveraging relationships. He was a master of knowing his audience and taught me the value of recognizing the individuality of each franchisee and how their needs were different even though they all worked for the same company (as franchise owners) in the same marketplace
What sports brand or organization do you hold in the highest regard and why?
Not sure how many people are thinking about the next Olympics games right now, but I am. I'm intrigued by the International Olympics Committee's (IOC) recent passing of Agenda 2020 which will bring reform to critical issues within the Olympic movement.
What is one industry trend you are closely monitoring over the next 12 months?
I'm impressed with the seamless transition of Adam Silver's early tenure at the NBA.  It's not easy to follow in the footsteps of David Stern but when I look at the new NBA media rights deal (valued at $24BB over nine years) that Silver orchestrated, and the way he professionally handled Donald Sterling's galvanic remarks, I'm impressed by his leadership choices.
What one professional accomplishment are you most proud of today?
We are doing incredible work here at Horizon Media with Scout Sports and Entertainment. I'm also proud of the niche the team I established at Amplify Sports and Entertainment, right out of the gate.  We earned the trust of blue-chip brands and won major business against all of the established, tenured agencies in our industry. We had great talent and were profitable after our first full-year of business.  We were PROMO 100 in each of the first three years at a time when the recognition was based on fees and revenue. Without that early experience, it would have been much harder for me to assure Horizon's CEO, Bill Koenigsberg, that I was the right person to realize his vision of a best in class sports marketing and entertainment agency at Horizon.
What is the most important aspect to a successful sponsorship sales pitch?
Unequivocally, the sponsorship opportunity must be a multi-tiered solution to numerous business and marketing challenges. If you are selling to me, then you have blown your initial opportunity to partner with me. If you understand our client's needs, you are well positioned to co-develop solutions tied to sponsorship and IP rights opportunities. Our greatest client success stories come from properties who have taken the time to engage with us in advance and study our Scouting Reports — our proprietary strategy documents, created for each client.  What properties sometimes forget is how much knowledge their agencies have and that they can and should tap into that intellectual capital.
Media rights continue to escalate at an astonishing rate. How long can this last? Will they ever level off?
"If you build it, they will come." This classic line comes to mind every time I hear this question.  All the big media rights deals are in place for years to come but I don't anticipate ratings erosion to live sports programming, especially for hallmark events. Obviously, match-ups and length of series (e.g. playoffs) drive viewership as the only TV event immune to match-up impact is the Super Bowl. Anchored by ever-improving production quality, innovation and integrated tune-in campaigns, live sports programming will continue to be the spark that ignites a million conversations in the social-media universe, which produces a cycle of virality that motivates casual viewers to tune in.
Do brands need to adjust their sponsorship strategy to resonate more with millennials? If so, how?
As the first generation to grow up in the technology age, the biggest challenge facing brand marketers is reaching Millennials with brand messages. Fragmentation in how Millennials consume media has put the emphasis on media planning (and channel insights) as opposed to the creative process; as the best creative is meaningless if it doesn't reach your target audience.  It is a wider extension of the targeting strategy to make sure all social and digital touch-points are engaged. The sports fan today is consuming information on many levels across numerous devices, so activation requires an acute knowledge of their consumption habits. We just completed a study about how fan's social media habits are impacted by live event activation and branded media integrations. This data helps us to develop activation campaigns that will increase the probability of brands being mentioned within consumer social posts, which leads to a higher probability of purchase intent.
What data or analytics trends are impacting corporate partnerships and media the most?
I'm partial to the work Scout is doing in conjunction with our WHY Group, which is Horizon Media's internal consumer insights and brand planning experts led by Sheri Roder. We benefit from our "On the Ground" and "Finger on the Pulse" research tools from a qualitative perspective because it paints a clear picture of impact on consumer behavior across live event and broadcast integrations. Our newest tool "The Distillery," also used in the above referenced research, is helping Scout understand the marriage between activation and brand inclusion in social postings. There is no greater endorsement for brands than having its savvy fans/consumers recognizing creative, innovative and disruptive partnerships via their own published opinions.