New Partnership Recap: MasterCard Apple Pay and XFINITY #SignMyTweet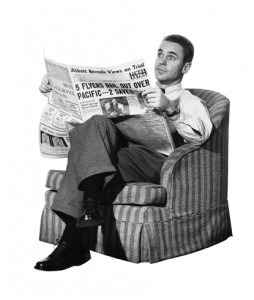 One of the benefits of running this blog is finding out about new, creative and effective partnerships right when they happen. So moving forward, I will occasionally publish a recap-style post to highlight these deals. Thanks to the brands and properties (and their PR agencies) for always keeping me up to speed!
MasterCard Bring Contactless Payment to the PGA Tour
MasterCard, the official card of the Waste Management Phoenix Open, and the PGA TOUR are bringing the latest payment technology to the spectator experience with the introduction of contactless acceptance. Food and beverage concessions at the 2015 Waste Management Phoenix Open near the 16th hole at TPC Scottsdale will be contactless enabled through a partnership with Prom Management Group, which provides catering to 38 professional golf tour events, allowing golf fans to make payments using Apple Pay, the easy, secure and private way to pay. This will be the first PGA TOUR stop to accept Apple Pay, when it debuts for fans attending the tournament later this week.
Apple Pay is available for U.S. consumers with an iPhone 6 and iPhone 6 Plus and can be used at all contactless acceptance locations. The acceptance of easy-to-use contactless payments, fully integrated into concession technology, is just the beginning of how MasterCard and the PGA TOUR are delivering an enhanced experience to golf spectators. MasterCard cardholders who use Apple Pay at supported course concessions during the Waste Management Phoenix Open – which begins Thursday, January 29th on The Golf Channel – may also get a Priceless Surprise!
"The tournament experience lends itself well to simple, secure payments so fans get through concessions and back to the tournament quickly," said Matt Barr, Group Head, U.S. Emerging Payments, MasterCard. "We're thrilled to partner with the PGA TOUR to bring contactless acceptance to stops on the 2015 schedule. Through our long-standing relationship with PGA TOUR we are constantly looking for opportunities to create enhanced spectator experiences both on-course and online, whether that's through advanced payment capabilities or delivering surprises to fans."
"As always, we anticipate extremely large crowds this week at the Waste Management Phoenix Open and it only makes sense that this is the venue where we introduce this simple and secure mobile payment technology that will further enhance the spectator experience," said Rob Ohno, PGA TOUR Senior Vice President of Corporate Marketing. "Technology is guiding the evolution of golf from both a player and spectator experience. Our long-standing relationship with MasterCard has helped ensure that we are delivering the latest in payment technology."
For more information on MasterCard and Apple Pay visit www.newsroom.mastercard.com.
Comcast Kicks Off Super Bowl Weekend with Odell Beckham Jr. Live Twitter Autograph Session
Comcast today announced a "#SignMyTweet" event with NFL rookie sensation, Odell Beckham Jr. The NY Giants wide receiver, voted Rookie of the Year by both Sporting News and the PFWA (and expected to take home the NFL's official award on Saturday), will be signing fan Tweets during a 2-hour live autograph session beforeSaturday's NFL Honors. Fans can submit Tweets starting Wednesday, January 28, for a chance to receive an oversized version of their own Tweet, signed by Odell himself. The event is hosted by XFINITY, Comcast's residential service brand and the nation's largest video and high-speed Internet provider.
"We wanted to give fans more than a Super Bowl commercial. The chance to get a Tweet signed by one of the most electrifying players in the NFL today, who had the most amazing catch of the year, is something no other brand can offer," said Peter Intermaggio, SVP Marketing Communications. "#SignMyTweet brings together great technology and the excitement of live sports, all things that customers have come to expect from XFINITY."
On Wednesday, January 28, Odell will Tweet an official #SignMyTweet announcement. From that point on, any fan who wants an autograph must hustle and Tweet to @XFINITYSports using the hashtag #SignMyTweet. Odell will then sign tweets on Saturday, January 31, from 1-3pm EST. The signed Tweets are then mailed to fans as a souvenir. This is the second #SignMyTweet event for XFINITY, and as they saw last time around with NFL Hall-of-Famer Emmitt Smith – it's a dream come true for fans, giving them an authentic connection with their sports heroes.
"I've been blessed with such amazing support from fans across the country," says Odell, "The Twitter autograph session is such an incredible way to give them something back."
More information can be found at: SignMyTweet.com