New Opportunities in CRM and Analytics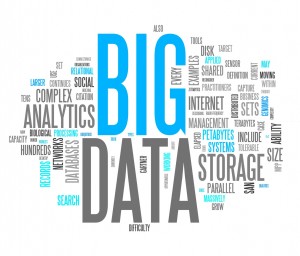 Big data, analytics, CRM and other technology-driven marketing platforms have made a huge impact on sports business over the past few years, so it's only logical that teams continue to add staff to support these initiatives. There is great demand for individuals that offer a combined skill set in technology, statistics and business with experience in sports.
So for today, I'd like to feature some currently active CRM, database and analytics-focused job openings that cover a range of experience levels. If you have any background in these areas, I'd encourage you to research the openings and apply wherever you see a potential fit. Good luck!
Sales & Engagement Analyst – Minnesota Vikings
The Analytics and Engagement department is responsible for strategic and analytics support to all departments at the Minnesota Vikings. The Vikings have formed an Engagement Lab to drive revenue initiatives through evidence-based decision making. The Sales/Engagement Analyst will assume a key role within the Analytics/Engagement department and provide valuable data-driven insight to all key organizational business units. The department will tackle customer acquisition, retention and optimization in new, innovative ways for the Minnesota Vikings. You will start with data. From data we glean insight. That insight ignites our creative solutions. To be successful you must be self-directed, and you seek out new challenges and problems to solve on your own.
CRM Administrator – Milwaukee Bucks
The CRM Administrator will be responsible for the implementation of the company's Microsoft customer relationship management (CRM) system. The position's main responsibilities will include, but are not limited to the following: improve collaboration to develop improved operational efficiencies and create analytics. The CRM Administrator will focus on developing operational efficiencies in the company by using the advanced features of the system. Position will also support employees with usability issues and will field requests for system enhancements. The CRM Administrator will serve as functional and technical subject matter expert to participate in development, implementation, maintenance and support of Microsoft CRM environment.
Manager Business Operations & CRM – The Madison Square Garden Company
The Manager, Business Operations & CRM will work with the VP, Business Operations to help support the information management and major administrative functions that are key to running the Marketing Partnerships & Ad Sales department. Specifically, the Manager will work closely with other department executives to ensure the reporting, budgeting (revenue and expense), strategic planning, and quarterly forecasting processes run smoothly throughout the fiscal year. Additionally, the Manager is responsible for all aspects of CRM and reporting as it relates to the Marketing Partnerships department. The Manager will focus on maximizing internal usage of the CRM system via user training and support; working with IT and department executives to develop robust dashboards and sales reports in order to analyze data and provide recommendations for sales strategies.
Director, CRM and Business Analytics – St. Louis Blues
This role is responsible for the ideation, implementation and execution of projects including, but not limited to: Database marketing and CRM strategy across all business units; Collaborative planning and execution of consumer and premium sales and retention; Support for all digital marketing efforts across the company, including email, web and social; Organizational support for research, insights and data analysis
Database Campaign Manager & Analyst – Philadelphia 76ers, NJ Devils & Prudential Center
The Database Campaign Manager & Analyst will oversee the strategy, tagging, list requests, and execution of all call, direct mail and email deployment campaigns for the New Jersey Devils, Prudential Center events and Philadelphia 76ers. They will also assist both the CRM Campaign Manager and CRM Analyst on developing the appropriate database segmentation criteria, deployment of all email campaign performance reports including total sales generated, email deliverability reports, issue key learnings and takeaways from A/B test campaigns and provide additional insights to marketing automation reports. This role will be responsible for the implementation, execution, and reporting analyst of multiple CRM technology platform strategies including email service provider, marketing automation, business intelligence tools, etc. The role will also be responsible for implementing variable content and images to deliver 1:1 email marketing initiatives. This role will play a critical part in our omni-channel digital platforms as well as the database warehouse governance strategy.