Renewals Via Google Hangout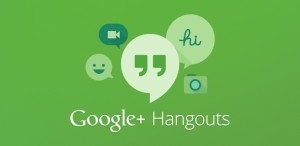 In yesterday's Tao of Sports email newsletter (go subscribe right now, then come back and finish reading), I noticed this fun example of how a staff member at the Sacramento Kings used a Google Hangout to renew their first 2015-16 season ticket holder – check out the recording below:
So why is this worth sharing? There are a few reasons:
As Troy mentions in his newsletter, Google Hangouts are another tool in the toolkit to help "build a deeper connection…through digital media." Hangouts get you face-to-face with the fans no matter where you, or they are. It's the same reason why some teams like to use pictures of their staff in retention collateral – when you connect a face to a name, you can improve the quality of the personal relationship.
We are slowly transitioning to a new generation of ticket holders, and these customers simply do not like being on the phone. So as the usage of one medium drops off, you need to replace it. Almost every team uses web chat as an option to communicate with fans via their website. Social media of course provides similar opportunities (I actually sold season tickets to a former season ticket holder via Twitter DMs once). I wouldn't be surprised if we are renewing via text message soon!
Google Hangouts provide an instant opportunity to turn a conversation into a shareable testimonial or referral opportunity. According to Gartner (via Inc. Magazine), 74% of consumers say they rely on social networks to influence purchase decisions. The content created by this type of interaction aligns really well with that method of influence.
Hangouts are also great for interacting with multiple people at once. This could be bringing share partners together to discuss seat locations or having a manager jump in to assist with a renewal call for a high value customer. The flexibility creates opportunities.
So what do you think of this tactic – an emerging trend or a temporary novelty?