Fan Loyalty Lesson from the Carolina Panthers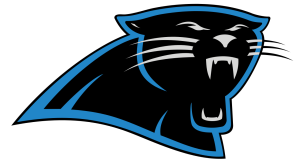 Today's post is courtesy of guest blogger Andrew Fine.
The NFL's Carolina Panthers lost their playoff game this week, but they won big in another way. In case you missed the story, a 12 year old from Oklahoma, Cade Pope, sent a letter to executives at all 32 NFL teams, asking them why he should be a fan of their team (you can read the story here). And out of 32 NFL teams, only one team, the Panthers, replied. That in and of itself isn't remarkable, or at least shouldn't be. But the Panthers responded in a way that not only will likely turn this boy from Oklahoma into a lifelong fan, but also will help them earn fans throughout the country. Panthers owner Jerry Richardson responded to the letter with a handwritten note of his own outlining why Cade should be a Panthers fan, and he included a signed Panthers helmet. Carolina nailed this response on several levels and created a case study on how to treat fans. Here is what we can all learn about fan loyalty from this simple gesture
Always Respond – This one seems like the easiest but you'd be surprised at how much fan mail, customer service mail or even simple questions or requests go unanswered. In this case, 31 of 32 teams failed the easiest fan loyalty test. If a fan has taken the time to contact you about your team, have the respect to respond to them. This is someone who for one reason or another already has a reason to notice you and your team. One of the biggest challenges of fan loyalty is finding your audience. Don't make the mistake of ignoring them when they find you.
Add a Personal Touch – Canned responses are awful. Fans know when they get them, and it is the equivalent of saying "we didn't read this", but we feel obligated to reply. In some ways that is worse than no reply at all. My first suggestion is to make sure that any responses come from an actual person and not from a no-reply email address. Ending the conversation unilaterally is not a good way to gain fans. I also suggest that you create templates for certain types of inquiries, and then customize based on each interaction you receive from your fans. It will save time but also allow your fans to feel as though there was some thought put into your response. If you have the manpower to respond to each note specifically and individually, that's even better. Finally – if the fan follows up to your response, close the loop and acknowledge it with a response of your own.
The Higher Up the Better – I understand its not realistic for the owner or President of the team to respond to every inquiry. Jerry Richardson is the exception, not the rule. That being said, a response from someone in authority will go a lot further than a response from someone who can't be found in the team directory. When its possible and relevant, have management get involved. It will go a long way with the fan to know that someone with the title Director or Vice President is taking their concerns seriously.
Don't Be Afraid to Brag – One of the best things that the Panthers did was to clearly outline why they were worthy of Cade's selection. If you have a great organization, players and atmosphere, make sure people know about it. Figure out what you want to highlight and make sure that you project that brand image everywhere you can. Fans choose teams for a variety of reasons, make sure you clearly outline why they should choose you!
Don't Ignore The Ripple Effect – I'm not sure if the Panthers looked at Cade's letter as an opportunity to have news stories written about them. Probably not. But the lesson here is that press (both good and bad) travels fast, especially in a digital world. In this case, the Panthers are enjoying the halo created by treating one potential fan the right way. The other 31 teams, fairly or unfairly, look like they don't care. Don't underestimate the long term effect that one interaction with a fan can have.
Treat Every Interaction as a Chance to Gain a New Fan – Finally, fans are not a birthright, they are earned. Every time someone engages with your team, you need to treat it as an opportunity to solidify or earn their fandom. One bad experience can turn off a fan forever. On the other hand, many fans develop their rooting interests because of one experience they had with a team. You never know when you have the opportunity to earn a new fan.
Andrew Fine is a sports business professional who works with brands, teams and athletes to help them solidify fan loyalty and increase engagement. You can connect with him via LinkedIn or on Twitter at @andrewhfine.