How Has Sports Changed With Digital
In late October, I had the chance to participate on a panel at Connected Enterprise, a conference organized by Constellation Research. The topic of the session was how the sports fan experience has changed with the emergence of big data and digital channels and it was moderated by the "Godfather of CRM," Paul Greenberg. The other distinguished participants were:
Here is a visual recap of the session that was created on the fly as we spoke staff from ImageThink – think of it as a hand-drawn infographic!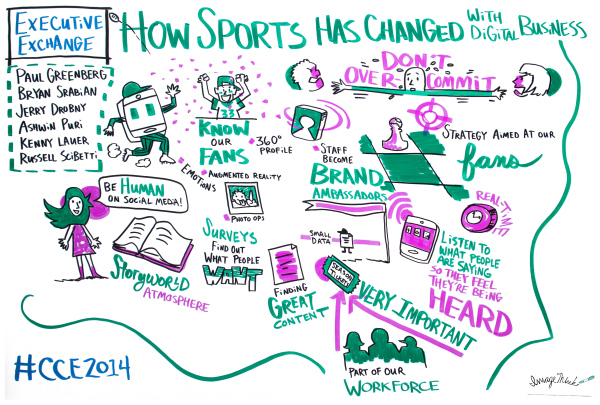 Constellation Research was also nice enough to let me share the video of our session with you here for a limited time. You can click to view more sessions from this year's event. Enjoy!