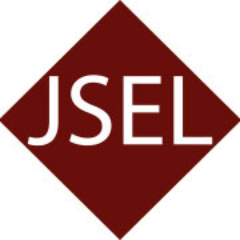 Today's post is courtesy of guest blogger Mark Grabowski and is an excerpt from his recently published article in Harvard's Journal of Sports & Entertainment Law entitled "Both Sides Win: Why Mediation Would Improve Pro Sports." The article argues that mediation should be utilized by American pro sports leagues to resolve conflicts, particularly contract disputes. Citing examples and experts, the paper argues that it would improve player-management relationships, player morale and public opinion.
You can click here to download the entire article in PDF form from Mark's website. Please note that there were several citations throughout this section of the article that could not be displayed properly in this post, but all citations are properly noted in the source article.
Why Mediation?
Sports disputes are unique "specifically, [in regards to] how extraneous factors—such as the media, the legal process, and monetary gain—affect the parties' motivations and strategies." Cohen, who has mediated opera, aviation and federal worker disputes, agrees that sports confrontations are especially hard to resolve through negotiations. He explained:
Among the important differences between sports negotiations and others is you have the two parties, the union and team owners, then you have the commissioner representing the league as a third party. And then, behind the scenes, you have a fourth party, the agents who are representing individual players, and they have a voice that is being heard in the process. And then there are the interests of the fans.
Unlike other methods of dispute resolution, the characteristics of mediation provide solutions for many of the problems plaguing players and management today. Mediation is a fast, cost-effective method for resolving many kinds of disputes. Its confidential nature promotes open communication between the parties, which preserves, or even enhances, their working relationships. It can "save face" for the side that is more reluctant to compromise and help preserve fans' confidence. Best of all, mediation allows the parties to have more control over their own fate, rather than put the outcome in the hands of a judge or arbitrator. Depending on the type of mediation used, the parties have the ability to control the following: (1) the selection of a mediator; (2) the scheduling and duration of the sessions; (3) the topics to be discussed; and (4) confidentiality of the sessions and related negotiations, among other things. The parties cannot be forced to settle or agree with anything they are uncomfortable with, and they may end the mediation at any time.
It is true that arbitration, another form of ADR, offers many of these same benefits, including a neutral third party, quick results, and confidentiality. All major American pro sports football, baseball, basketball and hockey—offer arbitration, and they have frequently used it in recent years. In fact, the arbitration term "baseball" describes a common type of arbitration that was originally derived from Major League Baseball (MLB). Both mediation and arbitration are arguably preferable to the much more public alternatives: protracted negotiations, which often result in work stoppages and fan dissatisfaction, or litigation, which can be an expensive and long process. "Arbitration and mediation are usually more efficient, less costly and more effective than litigation. Mediation is certainly more confidential," said Adam Epstein, who teaches ADR and sports law courses at Central Michigan University. Mediation is preferable to arbitration for a few other reasons as well. In arbitration, as with litigation, it is a win-lose situation, with only one party emerging victorious. Mediation, by contrast, is arguably win-win. At the very least, it provides disputants more control over the process and prevents a resolution from being imposed upon the party. "The major difference between arbitration and mediation is that in arbitration an arbitrator is a decision-maker, whereas in a mediation session the mediator plays the role of settlement-facilitator," explains Epstein. Participants in mediation control their outcomes, albeit sharing that control with each other, whereas participants in arbitration and litigation are subject to the control and decisions of others, namely arbitrators, judges, or juries. Arbitration decisions often face the risk of appeals, whereas mediation agreements do not. Another significant distinction is that arbitration and litigation focus on the "rights" of the parties, whereas mediation focuses on the "interests" of the parties. Finally, going through mediation helps educate parties in avoiding disputes by familiarizing them with the obstacles to resolution, so that they know what to avoid in the future.
Mediation's success rate alone makes it a worthwhile endeavor. Overall, in disputes ranging from divorce to multi-million dollar contract disputes, "mediations end in agreement 70 to 80 percent of the time," according to the American Bar Association. Not surprisingly, a 2011 study found that it is "far and away the preferred ADR process" among Fortune 1,000 companies. "There were numerous reasons for this preference, most notably perceptions that mediation offered potential cost and time savings, enabled parties to retain control over issue resolution, and was generally more satisfying both in term of process and outcomes," wrote the study's authors. In addition, in recent years mediation has been implemented as a formal process in a majority of state courts, federal district courts, and many appellate court systems, both state and federal. Mediation has also been implemented as a formal process within state and federal government agencies. It appears to be paying dividends. The State of California conducted a study of five court-annexed civil mediation programs that operated in California trial courts between 2000 and 2003 and found that attorneys whose cases settled at mediation estimated savings of more than sixty percent in litigant costs, for total estimated savings of nearly fifty million dollars. A 2006 study of the U.S. Federal District Court of Nebraska found that mediation saved parties an average of almost ninety-five hours of litigation time. Studies have also shown mediation to be quicker and less expensive than arbitration. For example, a 2012 analysis by the Mediation Research & Education Project, a non-profit organization founded by Northwestern University Law School professor Stephen Goldberg, found mediation costs about one-fifth the price of arbitration.
Given the millions of dollars of player salaries, broadcasting revenues, and ticket sales at stake in pro sports if settlements are not reached quickly, it is only sensible to seriously consider mediation. Fans of each major American sports league have witnessed an erosion of trust between players and management in recent decades. A mediator who is trained in different mediation strategies could lessen this distrust, and help players and management reach a quick settlement. An objective mediator could also preserve and enhance the constructive communication that is so critical to successful negotiations. A quick settlement would allow pro athletes to focus more on their performances on the field, which is often not possible because they are emotionally involved in the dispute and, in some cases, may even be barred from playing with their team during this time. It would also free management to concentrate on the business and marketing aspects of sports. Resolving labor disputes without strikes or lockouts, and the accompanying rhetoric and breakdown of negotiations, ought to be the top priority for every pro sport.
To read more, click here to download the entire article in PDF form.
Mark Grabowski is a professor at Adelphi University in New York, where he teaches journalism & media law. He previously worked as a journalist and lawyer and holds a J.D. from Georgetown Law. You can follow him on Twitter at @profgrabowski.