New Partnership Recap: Taco Bell, Sungevity and Sports PR Summit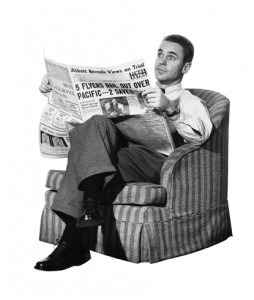 One of the benefits of running this blog is finding out about new, creative and effective partnerships right when they happen. So moving forward, I will occasionally publish a recap-style post to highlight these deals. Thanks to the brands and properties (and their PR agencies) for always keeping me up to speed!
Taco Bell and ESPN Team Up for First Student Section at College Football Playoff
Taco Bell is bringing the biggest games back to the biggest fans by creating the first ever student section at the College Football Playoff. Taco Bell's Live Más Student Section will provide undergraduate students with tickets and the unique opportunity to see their teams at each of the three final College Football Playoff games.
"The Live Más Student Section brings one of the most important and impactful elements of football typically reserved for the regular season into the inaugural College Football Playoff," said Chris Brandt, chief marketing officer for Taco Bell. "The passionate student fans define what it is to Live Más, especially at playoff games, and we're thrilled to be able to provide such a memorable experience with a Taco Bell twist."
Taco Bell and the College Football Playoff are picking up the tab for 3,000 seats – for 500 students from each of the schools represented at all three games. Once teams are announced, ticket distribution will be handled individually by each school, whose athletic department will work closely with Taco Bell and ESPN to select the winning fans.
Additionally, Taco Bell and ESPN will reserve 60 seats – 10 per school, per game – for the most dedicated fans. Starting today, current students can enter by following @ESPNCFB on Twitter and Instagram and sharing a photo that showcases their school spirit, using the hashtag #livemasfans. Full instructions on how to upload photos are provided on the program's interactive website:www.LiveMasStudentSection.com. Winners will be notified via direct message after the four qualifying schools have been announced for the College Football Playoff.
Taco Bell had been an official partner of College Football and its Bowl Championship Series since 2006. This announcement marks a new multi-year agreement with ESPN and the inaugural College Football Playoff including experiences at this year's Rose Bowl, Sugar Bowl and National Championship.
"Taco Bell wanted to provide the most passionate college football fans – the students – with access to a unique and memorable experience," said Ed Erhardt, president of global customer marketing and sales, ESPN. "The result is a program that will provide an once-in-a-lifetime experience to college students."
Sungevity's "Solar Hat Trick" with NHL Teams
Sungevity, Inc., a leading global provider of residential solar services, today announced new partnerships with three National Hockey League teams, with the mission to encourage the adoption of solar solutions among hockey fans. Through its partnerships with the Los Angeles Kings, San Jose Sharks, and Anaheim Ducks, Sungevity will provide fans with solar education and unique offers that make it easy to make the switch to solar.
With the partnerships, the NHL team fans "light the lamp," scoring key solar resources and offers. In fact, every Kings, Sharks, or Ducks fan will receive $500 off a Sungevity solar energy plan. In addition to the $500 discount, each team's fans will have access to special offers:
"Kings of the Sun" – As part of the promotion, any Kings fan who requests a Sungevity iQuote between now and November 30th will be entered to win a grand prize package, featuring a two-night stay at a Los Angeles area resort; four skating passes and skate rentals to LA Kings Holiday Ice Rink; four tickets to one regular season Kings game; VIP meet-and-greet with Kings alumni, Bailey and ice crew; and pre-game recognition as the winner.
"The Frozen Tee Shirt Race" – On November 6, 2015, December 11, 2015, and April 3, 2015 during the regular season Sharks games, the team will host an on-ice promotion in which two contestants will compete to win a prize.
"Ducks Solar Seat Upgrade Presented by Sungevity" – Anaheim Ducks fans who request a Sungevity iQuote between now and February 28, 2015 will be entered in a drawing each month between December 2014 and March 2015 to win 4 glass seat tickets to a regular season Duck's game.
"Each step we take as a company is designed to make it easier for consumers everywhere to adopt solar power as a cost-effective, practical and sustainable solution. That's why we've carefully built a broad network of partners that mirror our commitment to a better way of generating and consuming energy, and are proud to add these NHL teams to that roster," said Renu Mathias, Director of Affinity Marketing, Sungevity. "Perhaps no other sport is more aware of the implications of climate change than hockey. We're proud to support these three NHL teams as they educate their fans about a more sustainable way of life."
Sports PR Summit Collaborates with Watson Creative
The Sports PR Summit (@SportsPRSummit) has launched a newly redesigned official website with the help of brand design firm Watson Creative (@WatsonCreative). The website will feature the most up to date schedule of topics and panel discussions for the annual Sports PR Summit, held in New York City each May. The Sports PR Summit will also collaborate with academic partner Marist College Center for Sports Communication (@SportsComMarist) to bring a voice to the website via industry experts who will author blogs about timely sports PR topics. Voices authoring columns for the Sports PR Summit blog will include sports PR executives, media members and athletes.
The Sports PR Summit is an annual, invite-only event that brings together senior PR executives from the pro and collegiate sports ranks as well as from top sports corporations for panel discussions and valuable networking opportunities. Prominent media members and athletes share candid insights about the best ways for PR executives to work most effectively with them. The event allows for all attendees to leave with a better understanding of the evolving communications issues and challenges in the sports industry.
Noteworthy panelists and featured speakers at the Sports PR Summit have included ESPN reporter Jeremy Schaap, Sports Illustrated Executive Editor and Senior Writer Jon Wertheim, USA Today Sports Editor Mary Byrne, ESPN & CNN columnist and reporter LZ Granderson, NBA Senior Vice President Communications Mike Bass, MLB VP Communications Matt Bourne, MLS Executive VP Communications Dan Courtemanche and NCAA Managing Director of External Affairs Erik Christianson.
Sports PR Summit presenting sponsor TigerLogic's Postano Platform (@Postano) has created a customized "Postano"  for the new website to aggregate all of the social media conversation around the hashtag #SportsPRSummit. Testimonials from senior executives who have attended the Sports PR Summit will also be featured prominently on the website. The new website delivers a clean, clear, responsive design. "This will enable the Sports PR Summit to keep the conversation going with its followers throughout the year," said Watson Creative CEO Matt Watson. "The new site now looks and feels as premium as the event itself."