NFL Draft Pick Announcements
With an event like the NFL Draft where every little detail gets shared immediately by many different sources, the most important thing for team communications is definitely the speed of their own announcements. However, the "need for speed" does not trump the need for quality engagement and content. In looking at the emails sent out after the top picks were made, here are a couple of my favorites and on that has some room for improvement:
Favorite: Buffalo Bills
The email came from The Bills Store, but featured the announcement of the Sammy Watkins pick, an offer for merchandise, a season ticket message, a key sponsor and their mobile app. Yes, this makes for a long email, but I'd rather see a long engaging emails than separate emails from the shop, ticket sales, and fan engagement that required multiple opens and could contain redundant content.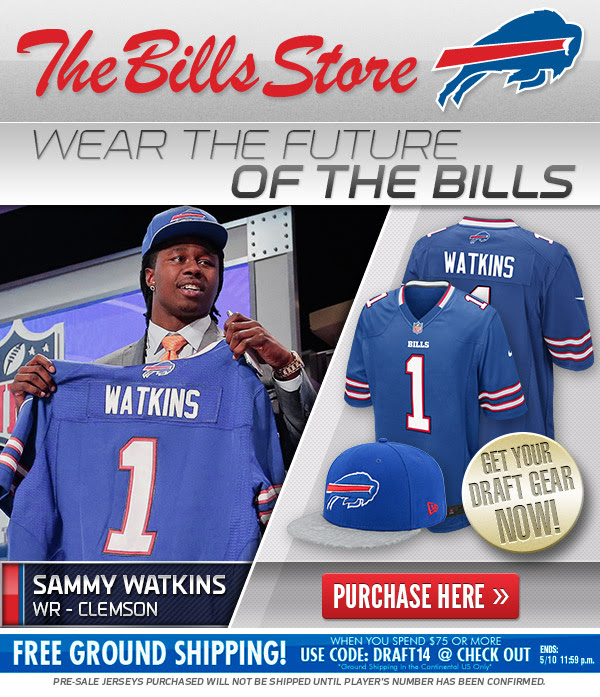 Favorite: Detroit Lions
While this does not have all the calls to action that the Bills email offers, the imagery is powerful and the email came out almost immediately, showing a great turnaround by the Lions' graphics team. This imagery will drive a strong click rate to learn more about Ebron and the team's overall draft coverage, and the team can try to turn that interest into revenue on the subsequent team pages.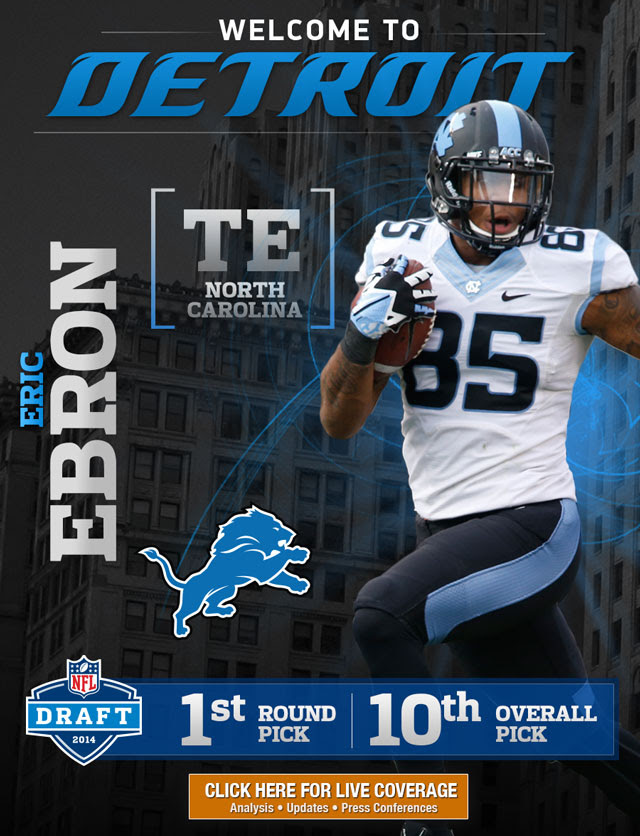 Favorite: St. Louis Rams
Similar to the Bills email, the Rams do a good job using the announcement of their pick to create opportunities for both merchandise sales and season ticket sales. I also like the use of the on-stage photo with Robinson and Goodell. The team did have another pick in the same round, and sent out a 2nd email featuring both picks. In general, it's best practice to avoid two emails so close together, but having two first round picks is also unusual, so maybe it was the right move.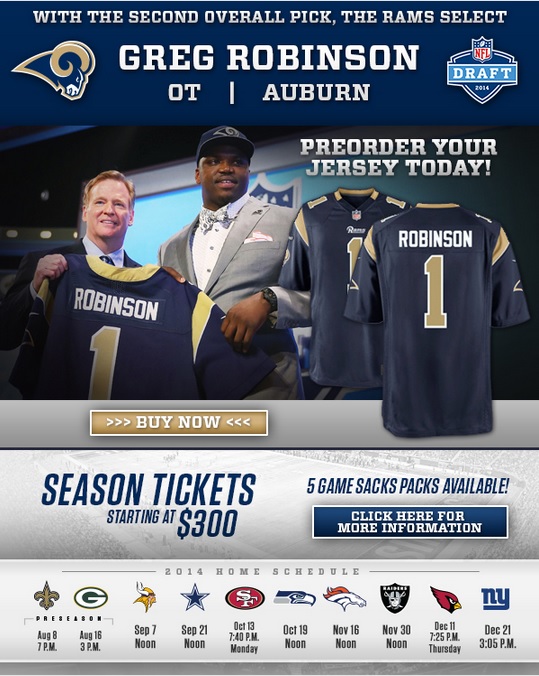 Room for Improvement: ANONYMOUS (header/footer images removed)
The team below sent an email out right away (I received it within 30 minutes of their pick), so clearly they were focused on the speed of the communication. However, they essentially treated their email marketing like a text message or social post, with minimal text-only content and two links to learn more or buy a jersey. Emails need to have more engaging content to cut through the clutter, especially if you want someone to take action and make a purchase. This team normally has some of the best merchandise-related emails that I've seen, so they'll probably send a follow-up to this shortly that will feature stronger imagery to drive sales.