Infographics to Enhance Email Marketing
As you can tell from my regular "Infographic Friday" columns, I really enjoy a good infographic, and it's nice to see the format continue to expand into different channels. As more and more teams focus on big data and analytics, it's important to remember that we always need good ways to share and digest this data in order to make it actionable internally and engaging externally.
This week, the Atlanta Hawks have started using infographics to deliver more engaging content for their playoff postgame emails, both after a win and a loss. Take a look: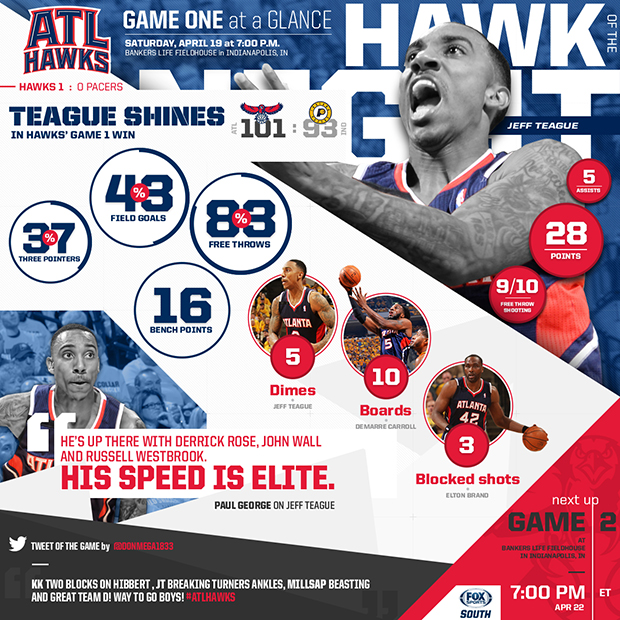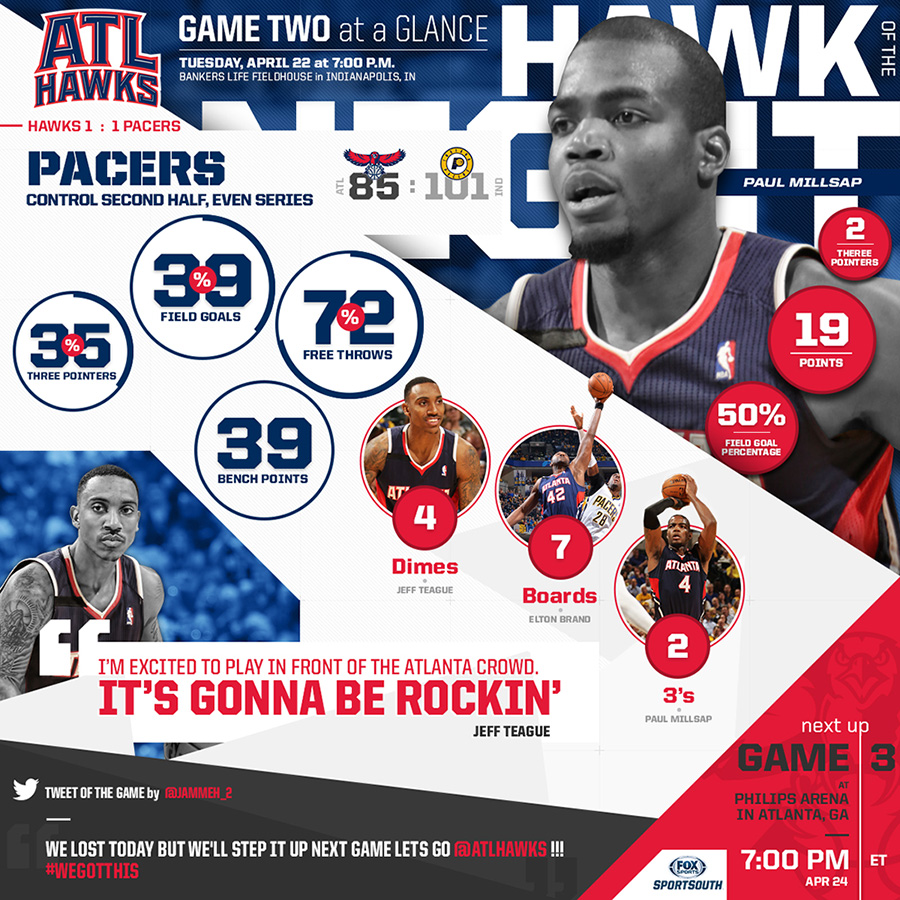 These emails do a great job of recapping the game, highlighting key stats, featuring player quotes and a "tweet of the game, and building excitement for the next game. This is a trend I think you will see more teams pursue for their postgame email alerts.