A History Lesson for Mark Cuban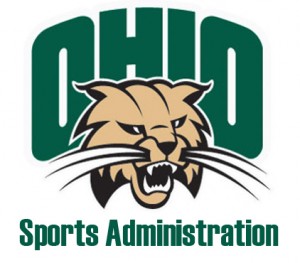 Today's post is courtesy of guest blogger Jim Kahler, Executive Director of the Center for Sports Administration at Ohio University.
If Walter O'Malley, the former owner of the Brooklyn and Los Angeles Dodgers were alive today, I wonder how he might react to the recent comment by Mark Cuban that "Everyone majors in sport marketing. There is no more worthless major." Walter had a vision that goes back to when Mark was born in 1958 that sports was getting to be too big of a business and that academia needed to create specialized programs that would train the future leaders of professional sports organizations. Prior to becoming the owner of the Dodgers in 1950, he served as the teams' chief legal counsel and was an innovator that helped break the color barrier in baseball when the team signed Jackie Robinson to his first contract in 1947. His success as a businessman is well documented and includes World Championships in 1955, 1959, 1963 and 1965 before turning the team over to his son Peter.
Fortunately for Ohio University, O'Malley's vision became a reality in 1966 when Dr. James Mason convinced a group of academic Deans that a post graduate degree in sports administration would allow young men and women a training ground to work in the business of sport. Mason started something very special and may have also created a category that is too large today but certainly not worthless as Cuban indicated with his broad based statement on his blog this past month.
The Sports Business Journal did an investigative report a couple of years ago that turned up over 340 educational programs in college that were either at the undergraduate or graduate level. While we are proud of the position that Ohio University holds as the birthplace of sports education and its number #1 worldwide ranking by Sport Business International we do realize that the number of programs does not line up with the demand for new jobs in sports. We also realize that sports, as an area of academic interest and study when combined with a solid business degree does provide many of our students with a solid foundation to find gainful employment after graduation in sports or other businesses. Not everyone finds the right career fit after graduation as evidenced by your first job as being a bartender when you moved to Dallas in 1982 after earning a business administration degree from Indiana University in 1981.
We also recognize a number of other outstanding institutions that do a wonderful job in training and placing the next generation of sport business leaders. Being first in any category can provide a unique advantage to a program like ours at Ohio University but we have found that competition, just like the NBA, helps make the top programs even stronger. Our alumni are leaders in professional sports, college athletics, facility management and the sport marketing industry. Given my background as the former Sr. Vice President of Sales and Marketing with the Cleveland Cavaliers I know Mr. Cuban has done business with many of our alumni and also hired several during his tenure as the owner of the Mavericks. They are living proof that a degree in sports is anything but worthless.
Mr. Cuban, if you should happen to come across this quick history lesson I would like to take this opportunity to personally invite you to Ohio University and take some time out to look at the work we are currently doing with both our graduate and undergraduate students through our Center for Sports Administration. Our department faculty has over 150 years of sports business experience and is committed to making a difference and helping teams like the Mavericks increase your overall revenues to meet the ever growing payroll of an NBA franchise.
If you're up for a visit, and also want to take the opportunity to further promote your reality television show, I can be reached at (740) 593-4666 or via e-mail at kahler@ohio.edu.
Jim Kahler is the Executive Director of the Center for Sports Administration at Ohio University, overseeing the day-to-day operation of the Center that carries forward the university's pioneering tradition in sports management education. You can follow him on Twitter at @SportsAdJK.