Infographic Friday: Super Bowl Insights
It's time for another edition of Infographic Friday. Coming off of Super Bowl Sunday, there were several interesting infographics released this week, so rather than share just one of them, here are six for you to enjoy covering everything from advertisements to analytics.
Click on any of the images to see the full infographic, and click on the text link to see the original source article for each one.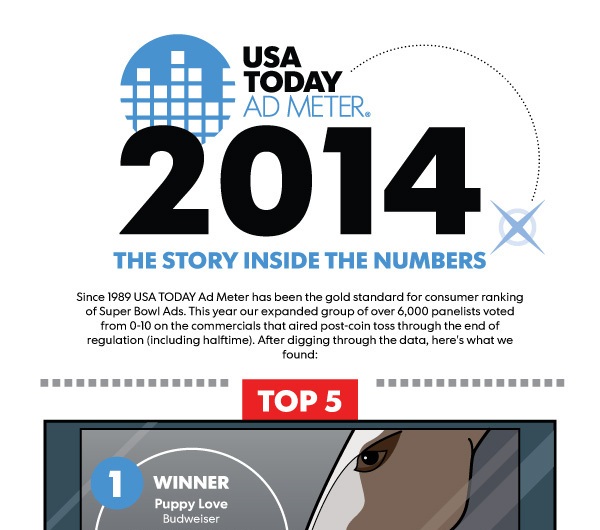 Tracking Tweets from Inside MetLife Stadium by MediaMiser: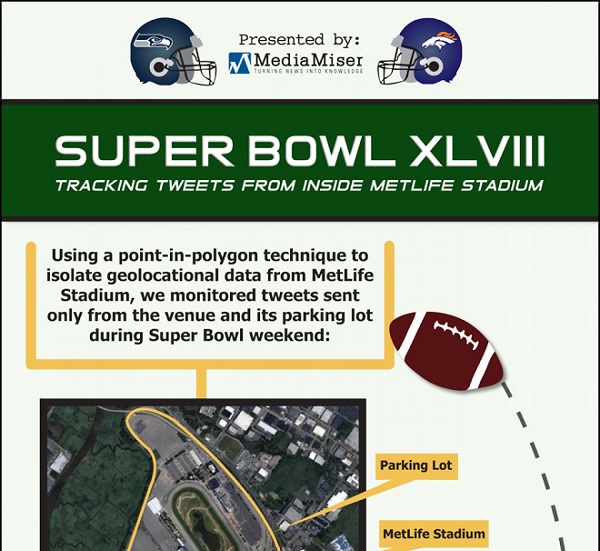 How to Build a Stadium that Can Tackle the Big Game by Skanska: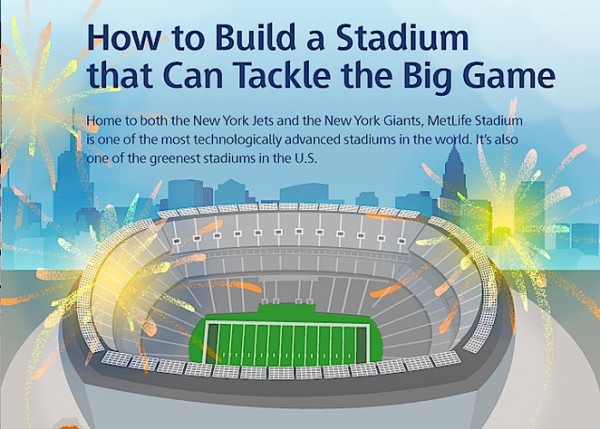 Super Bowl XLVIII Wireless Stats by Extreme Networks: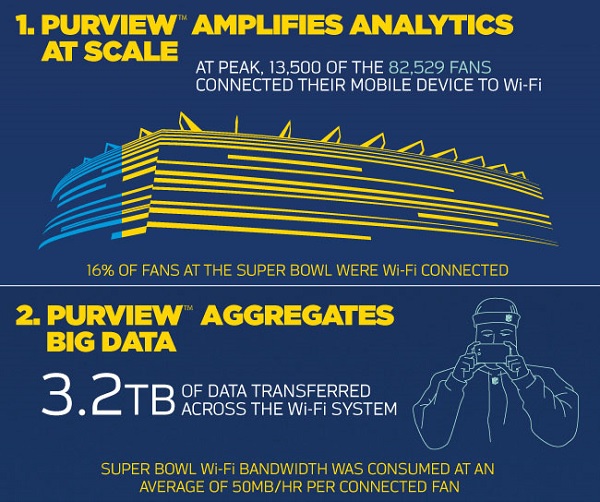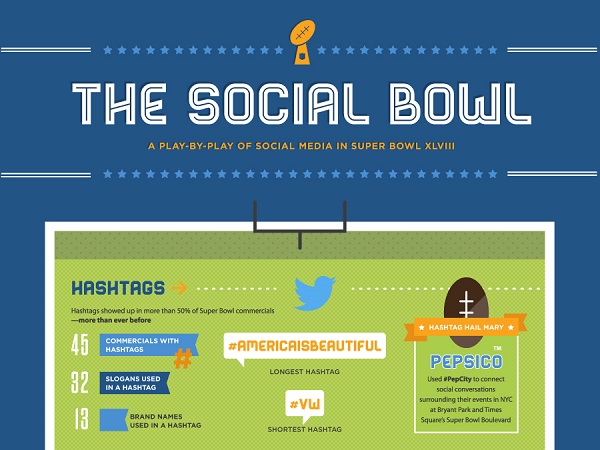 The Social Side of Super Bowl Ads by Crowdtap (via mediabistro.com):