Nielsen Year in Sports Media Report 2013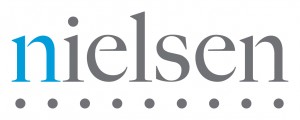 Earlier this week, Nielsen released their annual sports media report which features detailed insights on ratings, demographics, second screen consumption, social conversation, top advertisers, year over year trends and much, much more for all major U.S. professional and college sports as well as some interesting global statistics.
To download the full report and sign up for the Nielsen Insights newsletter, which I highly encourage you to do, click here now. To help encourage you to do this, I've included a couple interesting items from the report below. I don't want to give away too much since I'm sure Nielsen would prefer you download the full report via their website!
Growth in Sports Media Since 2003: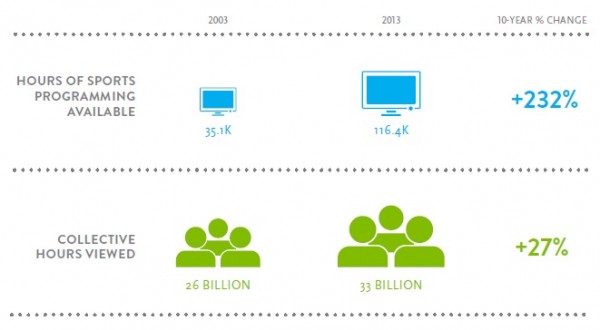 Demographic Profile of 2013 NFL Viewers: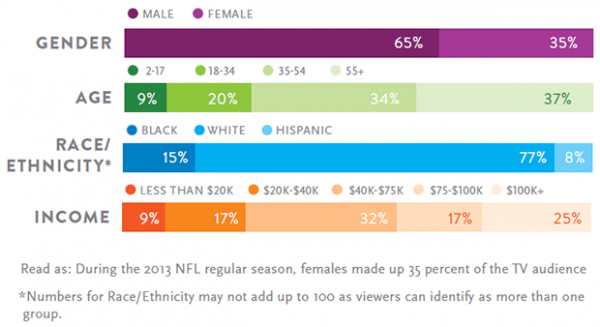 Media Timeline of the 2013 MLB Season: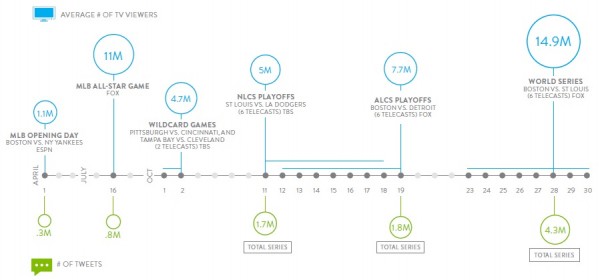 Percent of Sports Time Spent Watching Soccer:

* Credit to Nielsen for all images included in this post.