Guest Post: 10 Reasons Why CRM in Sports is Hotter Than Ever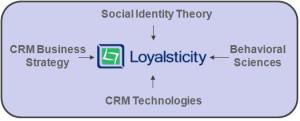 Today's post is courtesy of guest blogger Kristian Gotsch and was originally published at customerthink.com.
Call it CRM, FRM or Fan Engagement (but for the sake of simplicity I'll stick to CRM in this post), one thing is certain, it is getting more and more focus by clubs around the world these days. Here are 10 reasons why CRM in sports is hotter than ever:
1. Online explosion
Increasingly the interaction between club and fans is moving more and more online. Anything from online purchases of tickets and merchandise to website visits, social media or app behaviour leaves a trail of data, which is being or can be used by clubs. Clubs hereby get a better understanding of their fans by studying their activities and behavior and can turn this insight into more relevant and targeted communication and marketing.
2. Sponsors demand it!
Gone are the days where sponsors signed deals with clubs just to be connected with the brand. Today's sponsors are more demanding when it comes to understanding the customers of the club (i.e. the fans). Sponsors want to know the details of the supporters (e.g. demographics, behaviour, preferences) and see how they match with the company's brand, image and messaging? Furthermore, clubs who understand their fan base are able to proactively provide sponsors and partners with much better propositions and insights than their competitors.
3. Improved technology and expertise
Lots of CRM implementations in the past (including those at sports clubs) have been troubled by technical complexities and high costs. Today's CRM technologies and integration tools allow for quicker and smoother technology implementations, which enables clubs to see quicker results, e.g. in terms of ticket and/or merchandise sales. In addition, more and more technical partners and consultancy companies have developed sports specific CRM knowledge, something which was rare just a few years ago.
4. Social media is no longer (just) a numbers game
During the first few years of social media, a lot of the focus was on volume and reach via a club's social media channels. Increasingly the focus is shifting to engagement and how to integrate social media into the club's overall marketing and communications activities. Social media and CRM are simply moving closer together, connecting and ultimately becoming fully integrated or one of the same. The uniqueness and maturity of social media within sports will only give CRM projects an even higher priority at sports clubs.
5. CRM has become a job function at (some) clubs
Searching on a sports club's name and "CRM" a few years ago on for example Linkedin and one would only get a handful of results. Today, most (bigger) clubs have a person dedicated to be responsible for the club's CRM activities and everyone is aware of the fact that focusing on the customer is essential. Moving forward this will only increase as clubs learn from each other by adopting similar organisation structures and focus areas.
6. Data proves key source for fan engagement
Today's sports fans are engaging with clubs on more platforms than ever before. Content is the key driver and fans are being offered endless possibilities of staying up to date with their favorite club. As both fans and clubs come to grips with the overflow of information, both parties will seek to optimize the engagement model. From a club's perspective a thorough understanding of each and every fan and his/her preferences and behaviour will be key to success.
7. Sports events in need of product development
Gone are the days where the 90 minutes or 4 quarters were enough to entertain a fan. Alternatives such as watching on TV, online programming or offers from other entertainment businesses mean that clubs have to offer the fan more if they want to keep them interested in the stadium experience. What strategy and activities a club will choose to entertain and engage with fans (before, during and after a game) are determined through data analysis and interpretation. What do fans want?, what is the fan behaviour?, how do they influence each other?, all core parts of CRM.
8. Big data as sports clubs go global
The big data buzzword has already made its way into the "technical" side of sports in terms of player and team statistics. In the coming years clubs will increasingly focus on structuring and using this data on the commercial side of the business as well. This is not only to build up strong fan relationship but it will also become the basis of the club's sales, marketing and communication strategy. As larger clubs grow their international presence the requirements to collect, structure, interpret and use data from fans from around the globe only become greater.
9. Technology partners eager to prove themselves in sports
New technology vendors (e.g. app developers) are realizing that in order to get attention in the market place they need to sign either a big brand name or a a company with great volumes of consumer data (and interest from its consumers) early on in the process. Sports clubs bring the opportunity to do both and are now beginning to realize it.
10. Best practices being shared
Sports clubs hardly ever compete for fans (not many Tottenham supporters will switch to support Arsenal if given a better deal or when Arsenal is performing better on the field). People involved in CRM activities at clubs are most often open to share experiences and best practices even with clubs they are fierce enemies with on the field. The effect is that no matter which who one speaks to within CRM in sports (e.g. at an eveent), one is likely to pick up on quite a number of great ideas, best practices and lessons learned. This willingness and openness to share will only drive even more great CRM initiatives moving forward.
Anything missing from this list? Please share your thoughts and help sports clubs succeed with their CRM efforts.
Kristian Gotsch (@KrisGotsch) has more than 15 years experience within the world of CRM. As CRM Manager at the Eredivisie (Dutch Premier League), Kristian has a great interest in sports and CRM and is the founder of Loyalsticity. Prior to his current role Kristian held various CRM positions at T-Mobile, PwC and Microsoft. This is a personal rather than a corporate blog. My opinions reflect my own views rather than necessarily those of my employer.