Ten Twitter Follows for 2014 Part 2 – Social Media and Branding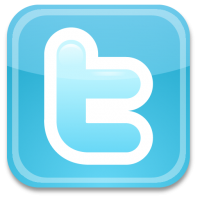 Part One of this article suggested people to follow on Twitter from the world of Sports Business. This second part is focused on other great Twitter follows beyond the sports community, with extra emphasis on social media and branding experts.
There is so much to be learned by interacting with leaders from other disciplines and applying their ideas in a sports setting. This group will give you plenty of fodder!
Gary Vaynerchuk (@garyvee, 1 million followers) is the best-selling author of Jab, Jab, Jab, Right Hook AND he creates an incredible amount of content. Check out Gary's YouTube channel here. And one day, Gary will own the NY Jets!
Michael Hyatt (@MichaelHyatt, 207k followers) is the author of Platform, a great read on communicating in our cluttered world. His 30,000 tweets are a crash course in leadership and personal development.
Pam Moore (@PamMktgNut, 175k followers) is, as her Twitter handle suggests, a Marketing Nut! Her content on "social business" is an awesome resource for a novice or expert. She also leads the #GetRealChat each week exploring a range of business topics.
Dorie Clark (@DorieClark, 14k followers) is a contributor to Forbes, Huffington Post and other outlets. She specializes in the increasingly important area of personal branding, featured in her recent book Reinventing You. (Full disclosure: Dorie and I published a piece together on Forbes.com last month.)
Derrick Hayes (@encouragement4u, 5k followers) creates daily inspirational content to spur his motivational speaking business. He's a great example of a consistent, engaging content creator.
Kyle Lacy (@kyleplacy, 35k followers) is a direct response and digital marketing professional at Exact Target. He also has a tremendous amount of social media information available on SlideShare.
Paul Mabray (@pmabray, 10k followers) is CEO of Vintank, which is leveraging social media data in the management of wine business and marketing.
Chris Yates (@chrisyates11, 10k followers) could have been included in Part 1, as he has extensive sports business experience. But he is also a leader in leveraging Google Hangouts and the creation of online content like this.
+++++
And as a bonus, two more Sports Business Twitter leaders, who were not included on the original list:
Darren Rovell (@darrenrovell, 416k followers) is ESPN's sports business reporter, who draws accolades and plenty of criticism, as I detailed here. I don't think anyone tweets about sports business more than him.
Kristi Dosh (@SportsBizMiss, 25k followers) is a former ESPN sports business reporter, lawyer and author. Her book Saturday Millionaires provides a thorough look at the business side of college football. Kristi also offers career advice to those pursuing careers in sports business.
So there you have it. Twenty great Twitter follows to get you started for 2014…well, 22 to be exact. I can't wait to see who I'm following a year from now. Hoping to hear plenty of suggestions from you in the comments.