Ten Twitter Follows for 2014 Part 1 – Sports Business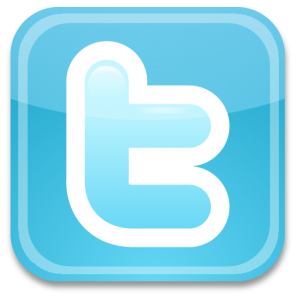 A question I hear regularly is "Who should I follow on Twitter?" As with most questions in life, my response is usually, "it depends."
It depends on what your interests are, how you plan to utilize what Twitter has to offer, how many people you want to follow and LOTS of other factors.
But for the purposes of this post, let's take the approach that you are interested in sports business and want to tap into the collective knowledge of industry veterans, journalists who cover the games and the business and other sports business thought leaders.
Certainly such a list could result in scores of recommendations – in fact, this post was inspired by this list of 100 follows on Huffington Post.  But to keep the list manageable and attempt to represent a cross-section of the variety of people on Twitter, here is my list (not intended to be exhaustive) of who you should be following headed into 2014. This "part 1" is focused on sports business.
Lou Imbriano (@LouImbriano, 6k followers) is former CMO of the Patriots and co-hosts the weekly sports business chat #sbchat.  Lou tweets regularly about a broad range of sports topics.
Amy Jo Martin (@AmyJoMartin, 1.2 million followers) is author of Renegades Write the Rules, a best-seller on social media that is loaded with sports business examples from clients like Shaq, The Rock and UFC.
Rich Eisen (@richeisen, 650k followers) is the face of the NFL Network and following him on Twitter will keep you abreast of breaking NFL stories on the field and about the business side of the league.
Adrian Wojnarowski (@WojYahooNBA, 525k followers) writes about the NBA for Yahoo! and has a penchant for writing frank analysis based on his extensive network of contacts in the league.
Matt Farrell (@mattfarrell_, 2k followers) is CMO of USA Swimming and provides insights on the marketing of sports business beyond the major sports leagues.
Jeramie McPeek (@jeramie, 10k followers) is VP of Digital for the Phoenix Suns and is a great source for the latest social media news not just in the NBA, but across sport business.
Omid Ashtari (@omid, 35k followers) is Twitter's Head of Sports Partnerships, so he is working on the way sports information will be viewed and consumed today and into the future.
Sports Analytics Blog (@SAnalyticsBlog, 3k followers) is a great resource for information on the increasingly important role data and analytics are playing in all aspects of sports.
Dean Oliver (@DeanO_ESPN,  5k followers) is Director of Production Analytics at ESPN and has been integral in developing QBR.  Dean also has worked for NBA teams doing analytics work.
Troy Kirby (@SportsTao, 1k followers) is a sports industry veteran who has interviewed over 250 sports business professionals, available as podcasts on his website.
As mentioned earlier, there are many other great people to follow on Twitter.  After you have checked out these suggestions, come back for Part 2 of this column that will focus on professionals OUTSIDE sports that will broaden your knowledge and help you explore new topics as your career evolves.
Finally, the Comments section below is a great forum to share other Twitter follows focused on sports business with all our readers.  I look forward to hearing from you!