New Partnership Recap: FedEx-TFA, Budweiser-FIFA and Dick's-ESPN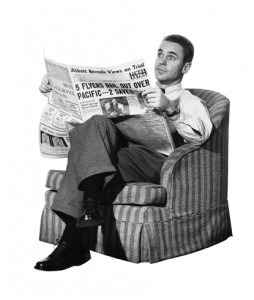 One of the benefits of running this blog is finding out about new, creative and effective partnerships right when they happen. So I will occasionally post a "New Partnership Recap" to highlight these deals. Thanks to the brands and properties (and of course, their PR agencies) for always keeping me up to speed!
Tony Dungy Teams Up with Teach for America and FedEx
Tony Dungy has teamed up with Teach for America and the FedEx OneRate, Countless Possibilities Through Education Program to support children's education in underserved areas. As part of this program, two-time Super Bowl champion coach Tony Dungy visited students at TFA supported Ford Road Elementary School in Memphis, TN and made a donation on behalf of Teach for America and FedEx.
Through December 23, FedEx is donating $1 for every One Rate transaction and use of #countlesspossibilities in social media, up to $200,000. The "FedEx One Rate, Countless Possibilities Through Education" program will help fund training for 11,000 teachers reaching 750,000 students in underserved communities across the country. To learn more about the program visit blog.fedex.com/countlesspossibilities.
Budweiser Uses Art to Celebrate World Cup Final Draw
The countdown to the 2014 FIFA World Cup Brazil began with the Final Draw in Costa do Sauípe, Brazil. To celebrate this occasion and the global unifying power of football, Budweiser partnered with world-renowned artist David Garibaldi to develop a commemorative work of art that was created in real-time during the 90-minute Final Draw event. This piece was created during a viewing event at the Brazilian Ambassador's home in Washington D.C. where representatives from all 32 countries participating in next year's tournament were invited to share in the excitement and anticipation.
The piece serves as a visual representation of all countries in the 2014 FIFA World Cup Brazil and their quest to be crowned the best in the world. The one-of-a-kind work of art will make its way to Brazil where it will live on during Budweiser's on-site activations for the duration of the tournament next summer. This is the first time the FIFA World Cup Final Draw has been commemorated live through a piece of art.
You can watch the video showing the process of Garibaldi's artistic creation below. For more information about his inspiration for the piece, visit RiseAsOne.com.
DICK'S Sporting Goods to Power ESPN's Online Fan Shop
DICK'S Sporting Goods and ESPN announced a multi-year agreement in which DICK'S will serve as the exclusive eCommerce provider of licensed merchandise and sporting goods on ESPN.com and related digital properties. This is the latest evolution in a growing relationship between ESPN and DICK'S Sporting Goods, which also includes sponsorship of ESPN's Champ Week coverage for college basketball, and content collaborations such as Hell Week, an original documentary produced by DICK'S Sporting Goods Films in association with ESPN.
As a result of the new agreement, fans will now be able to shop an expanded range of licensed fanwear available at the rebranded ESPN Fan Shop powered by DICK'S Sporting Goods, located at dicks.com/espnfanshop. Contextually integrated shopping opportunities will be featured across ESPN platforms in the near future – including ESPN.com, ESPN The Magazine, ESPN Radio and mobile properties like ScoreCenter, GameCast and WatchESPN – allowing fans to easily purchase officially licensed products from their favorite teams while following their favorite athlete or team. In addition to licensed apparel, the site will carry an expanded assortment of ESPN merchandise, including the award-winning 30 for 30 documentary series.
"This groundbreaking collaboration with ESPN blends sports content and commerce, solidifying DICK's as the premier destination for licensed product," said Lauren Hobart, SVP & Chief Marketing Officer, DICK'S Sporting Goods. "DICK'S is excited about this dynamic multi-channel approach, which includes traditional and non-traditional marketing and eCommerce, to better serve the needs of athletes and fans everywhere." Added ESPN's Sean Bratches, EVP of Sales and Marketing, "ESPN and DICK'S Sporting Goods share similar goals, most notably, serving sports fans and athletes. This new online store builds on a long history between the two companies and will allow both to better serve this audience with a unique shopping experience."