Infographic Friday: Most Active Sponsors
It's time for another edition of Infographic Friday. Today's submission comes to us from IEG's Sponsorship Report and is actually four separate graphics, one for each of the big-four U.S. league showing the most active sponsor companies and categories. Insurance is at the top of the category list for three of the four leagues, and a close second in MLB. On the company side, Pepsico, Anheuser-Busch Inbev, Coca-Cola, and MillerCoors appear on all four lists, while the insurance, automotive, QSR and apparel companies show more variation across leagues.
Click here to view the original article by IEG on sponsorship.com.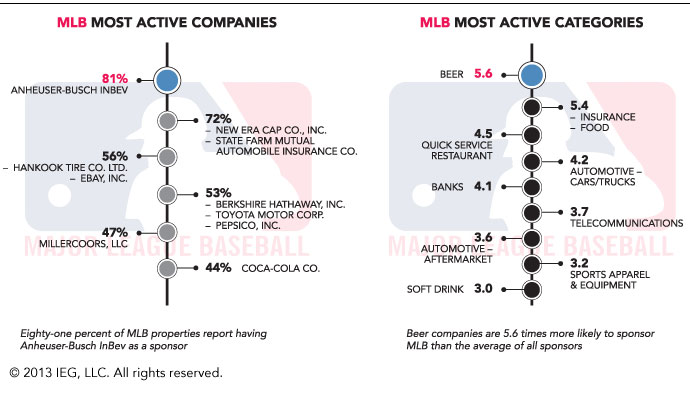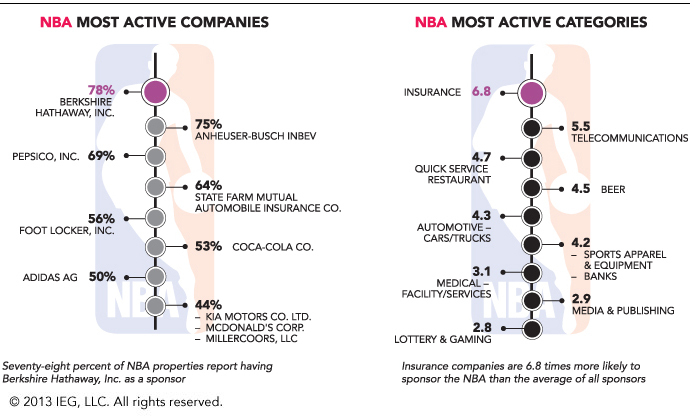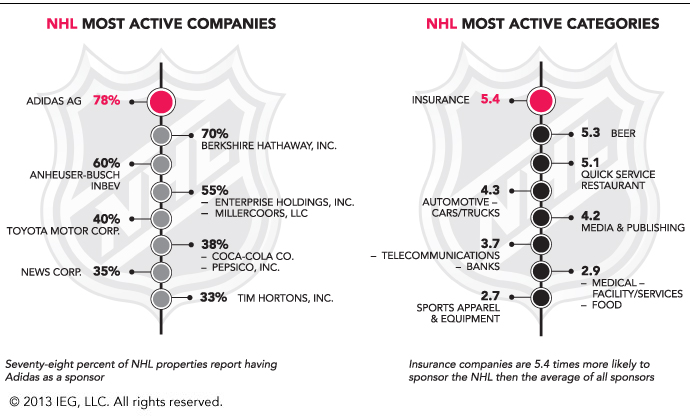 Thanks to IEG for letting me share their infographics on today's post.