Opportunity with Bitstrips
Whenever a new social media trend or utility emerges, it immediately leads to questions around if, when and how a sports team might decide to jump in. I was thinking about this the last two days as I've seen more and more examples of Bitstrips popping up on my Facebook feed. If you're not sure what I'm talking about, visit bitstrips.com and it will probably look familiar to you.
I downloaded the app last night, and quickly this morning through together a basic Bitstrips with me and my brother Rich (he doesn't know I decided to use him in my example, at least not until he checks his Facebook feed this morning). Here is what it looks like :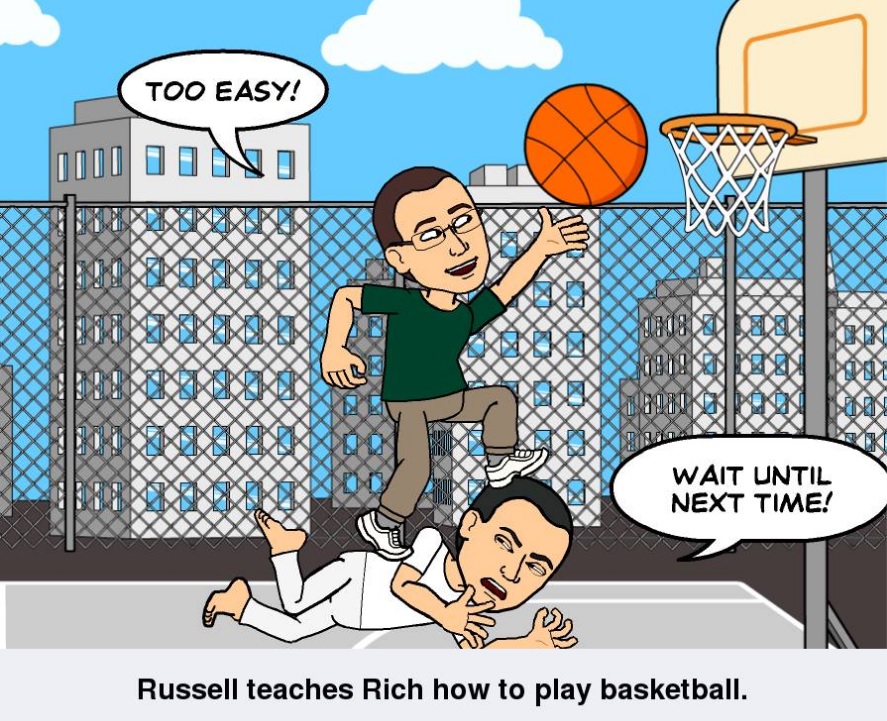 The app has hundreds (if not thousands) of pre-designed, humorous scenes that you can insert your own personal avatar into, many of which also allow you to include a friend. There are also a handful that have a sports component to them, like the one I selected. The facial expressions, quote bubbles and photo caption are all customizable. Right now, the strips can only be published to your Bitstrips account for viewing within their app or to your Facebook page, but I have to believe that they will add more options like Twitter and Instagram very soon.
So back to my original questions – should sports teams start playing with Bitstrips as a way to create humorous content for their Facebook fans, and if so, when? Should they encourage fans into playful trash talking with their friends via Bitstrips, and perhaps share the best ones? Maybe the players can create avatars of themselves, and use this as a way to interact with fans. I definitely think there is an opportunity here, especially if the app can increase the number of sports-related scenes they offer. We all know how sports fans are some of the most socially engaged consumers out there, so the opportunity also exists for Bitstrips to tap into this segment even more.
Finally, if anyone does find an example of a sports organization using Bitstrips, let me know so I can share it here. Thanks!