Sports Geek Podcast – Episode 10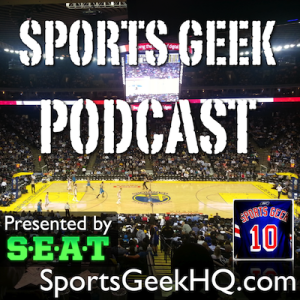 Last week, I had the chance to join Sean Callanan on his ABC Grandstand radio segment and talk a bit about CRM in sports and my session at next month's SEAT Conference. Sean just posted the interview as part of episode 10 of his Sports Geek Podcast. The full episode contains discussion on several great topics, including:
How Twitter creates a shared experience for fans
How a 19 year old cricketer shows Facebook is a player for viral content
Why email is still king in sports
The other "MoneyBall" how analytics is changing the business side of sports
Who is the Godfather of CRM? (Editor's Note: it's NOT me)
Why Twitter takeovers are a bad idea
What to watch for if you run a Twitter takeover
Why you need a conversation plan for Twitter especially
How to determine what to do with Facebook comments in foreign languages
Options for dealing with poor or abusive Facebook comments
You can use the audio player below to listen.
[audio http://traffic.libsyn.com/sportsgeek/SGP010.mp3]
I encourage everyone to subscribe to Sean's podcast or you can also listen on Stitcher Radio. Every week he shares great content on social media and digital marketing in sports and entertainment.
Audio clip: Adobe Flash Player (version 9 or above) is required to play this audio clip. Download the latest version here. You also need to have JavaScript enabled in your browser.