AIG, Opta and Rugby Partner Around Data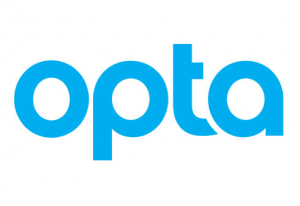 I am somewhat infatuated with the idea of how data can be shared with the public with the purpose of creating value for fans and teams alike. So when I received the press release below from Angus McNab at Opta, I was really excited. I think this type of partnership has so much potential for all parties involved:
A strong brand fit for AIG highlighted around innovation
Excellent integration for Opta around their data and analytical power
Great value for rugby fans with the end-result being a valuable new app
Puts more data into the hands of the fans and tapping into the  power of the crowd
I'm not a rugby fan, but I can't wait to see what the end result it. Looking at Mark Cuban's request for jersey designs and this innovation challenge, I think we will continue to see sports organizations reach out to the crowd more and more for the next big idea.

Here is a full profile of the campaign, courtesy of the press release from Opta:
The sport of rugby has experienced unprecedented growth in recent years and shows no signs of slowing down. As participation spreads into non-traditional areas and across demographics, new generations are playing and watching the sport, and emerging rugby nations are dominating the pitch. Rugby is everywhere – but fans can't be!
Opta is collaborating with AIG, a leading global insurance company, New Zealand Rugby and USA Rugby to launch the AIG Rugby Innovation Challenge, a contest to harness rugby data into the hands of fans via useful, engaging apps. The developers of the winning apps will compete for cash and prizes totaling $85,000 and will have access to Opta's live international data feeds for two years.
For the first time in rugby's history, AIG is making Opta's granular rugby data – including stadium location feeds, team and player performance statistics, match statistics, and a host of other rich data feeds – available to application developers free of charge. Participants will have access to all of the New Zealand All Blacks match fixtures from 2012 via the AIG Opta Rugby Dataset, as well as selected USA Rugby match fixtures, which will be available with every single on-the-ball action categorised, and logged with an x/y coordinate attributed to where it took place on the pitch.
Angus McNab, Opta's Head of Pro Rugby and Sponsorship, said of the challenge, "Opta is delighted to work with AIG on such a unique, ground-breaking sponsorship activation. This challenge goes beyond supporting a single team or country – it is an opportunity to unify fans in a way that has never been done before, and shows a real commitment to innovation in sport and technology – something we at Opta are very passionate about as well."
"This is a fantastic opportunity to show how we can really enrich the rugby experience for fans who we know have a real thirst for information on all aspects of the game," said Nick Brown, General Manager, Public Affairs for New Zealand Rugby. "Opta produces a huge range of fascinating data from every moment of every top game, so we're confident this competition will unlock many fun and exciting new ways to meet fans' passion for their favourite game. We also thank AIG for providing another opportunity to help us reach more fans in more places as we work together to grow the game."
Daniel Glantz, Global Head of Sponsorship, AIG, said, "We hope that with this wealth of information, participants are inspired to present the sport of rugby in new and interactive ways, while also sharing their passion. We're committed to growing the game, and by bringing an informative, mobile app to fans around the world, we're getting closer to that goal".
Powered by ChallengePost (an online portal that hosts development competitions), the AIG Rugby Innovation Challenge officially kicks off on Tuesday, June 18. For more information or for any developers that want to pre-register, visit aigrugby.challengepost.com.