Economic Impact of a Scoreboard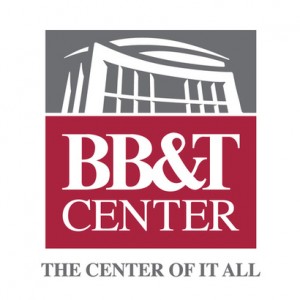 It's pretty common to see economic impact studies to show how building a new venue or hosting a large event can lead to an economic windfall for the local municipality. The fundamental concept is that the costs involved are more than offset by the additional money being spent by non-local residents with local businesses. However, until yesterday, I had never seen a report on the supposed economic impact of a scoreboard, but that's exactly what the Florida Panthers are trying to demonstrate in their efforts to get Broward County to pay upwards of $5 million for a new scoreboard.
Thanks to ProHockeyTalk.com for sharing this story and the link to the spreadsheet itself, courtesy of the The Miami Herald blog. Take a look below, or click on the spreadsheet for a larger view:
Essentially, the team is trying to say that the events listed here would only take place at their arena if they get the new scoreboard, and then shows a rough calculation of what the economic impact for the county would be. I am going to assume/hope there is more math going on behind the scenes in determining these numbers, as the methodology behind an accurate economic impact study is quite detailed. It's an interesting angle, but I have to believe they'd be able to book some of these events even without a new scoreboard, and they are completely disregarding the potential loss that the team could get in both ticket sales and sponsorship assets if they don't upgrade it themselves.
I reached out to my friend Brian Connolly of Victus Advisors, who is an expert in this area of research. He said, "Just because a new scoreboard is used during an event doesn't mean that a) it's the sole reason that event came to town, and that b) that event is attracting new dollars into the town that wouldn't have been spent there otherwise. You need to meet both of those criteria to assign economic impact to a scoreboard."
Ultimately, with the challenges that teams are having getting public money for venues, especially in that market (see the Miami Dolphins), I can't see this approach working for the Panthers. If anything does happen to their current scoreboard, it will be interesting to see if Michael Yormark follows through with his position that they "just won't have a scoreboard."
UPDATE: I guess I was wrong – Broward County approved the measure by a 6-2 vote yesterday. Now I'll admit that when I originally wrote this post, I thought the team owned the arena, but apparently the County does, so this makes a little more sense. However, I'm still not sure about how the economic impact of a scoreboard can be accurately determined.